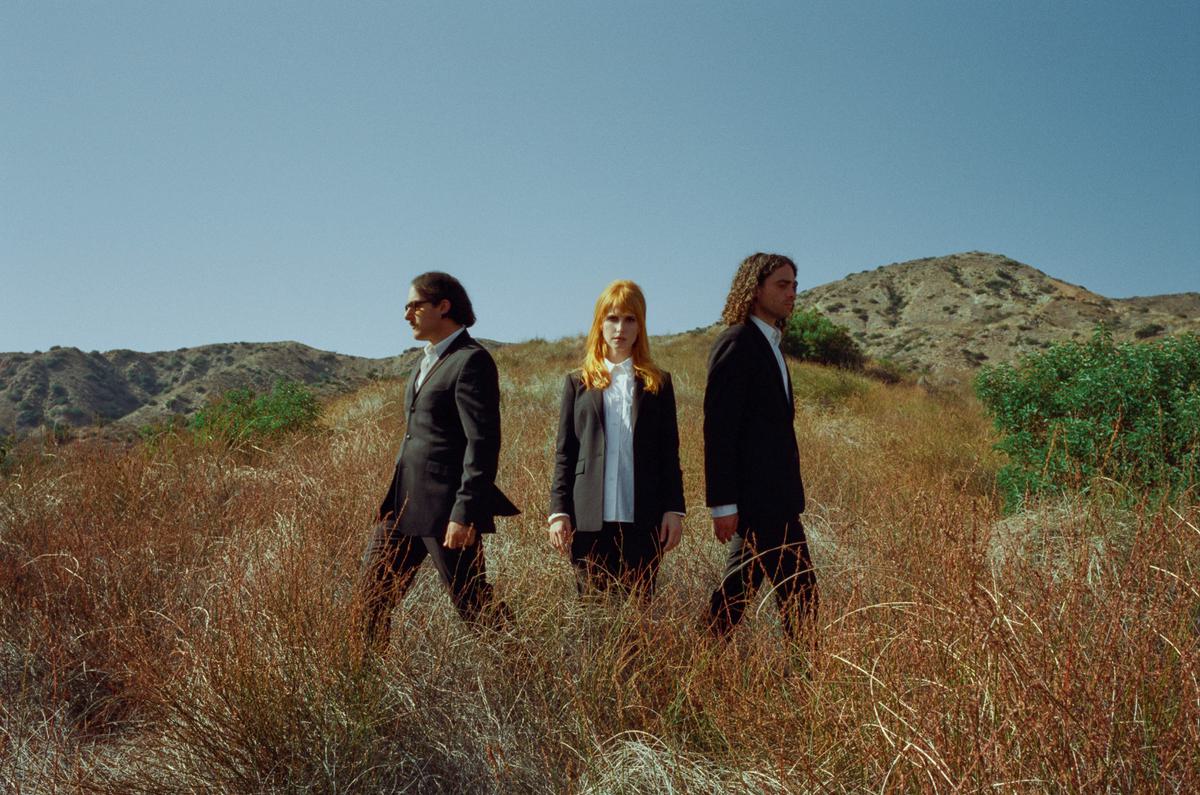 Hayley Williams reveals that Paramore are back in the recording studio
After sharing footage on Instagram of the band in the studio, Hayley Williams has taken to Paramore's Discord to give fans an update on their lives post-tour.
Paramore recently wrapped up the second North American leg of tour in support of their sixth studio album, This Is Why. Due to a severe lung infection, the band were forced to cancel the two remaining dates on the tour, having previously rescheduled them in the hopes that Williams would recover.
An official statement on Paramore's account read, "After my lung infection forced us to postpone 4 shows, I was hoping a week off of performing and a strict medicine routine would allow my body to heal enough to finish off this tour strong. I have been doing everything I can to fight this infection so we wouldn't have to disappoint anyone with more news or cancellations."
Williams went on to say that after consulting with her doctor, "it's past the point of wanting to put on a good show", and she needs to pay attention to her body, as she "physically can not go on". Now, it appears that the band are all in full health and ready to make more music, as Williams has shared footage of them in the studio. Taking to Paramore's Discord, she confirmed this was true.

"We've been off the road for a couple weeks now... mainly in LA. Thankfully got some down time but we put some work in too," she revealed. "It felt good to get back into a studio. More of that once we get home to Nashville." This has led fans to believe that the band are working on a selection of bonus tracks for This Is Why.
Touching on her lung infection, Williams continued: "I can hardly believe I don't cough all day and night anymore. My stomach is still fucked from 10 kinds of medication... I'm just happy to be resting more," she wrote. "Now that the bulk of our touring for the year is over, I'm hoping to dive head first into creating some better routines."
Whilst not explicitly revealing what their studio endeavours are consisting of, Williams adds that they've been in particularly creative moods, and are happy have the opportunity to work upon it: "Zac Taylor and I just want to get back to making things. We've been craving that for a while now. Not only the creative process but the layer(s) of insulation that can come with the creative process."
a message from hayley on Discord ♥️ pic.twitter.com/2jsE8iYcXf

— jen (@YELYAHG00N) August 28, 2023
Paramore are set to join Taylor Swift on the European leg of The Eras Tour in 2024, which kicks off on 9 May in Paris and ends on 17 August with the last of six shows at Wembley Stadium in London.