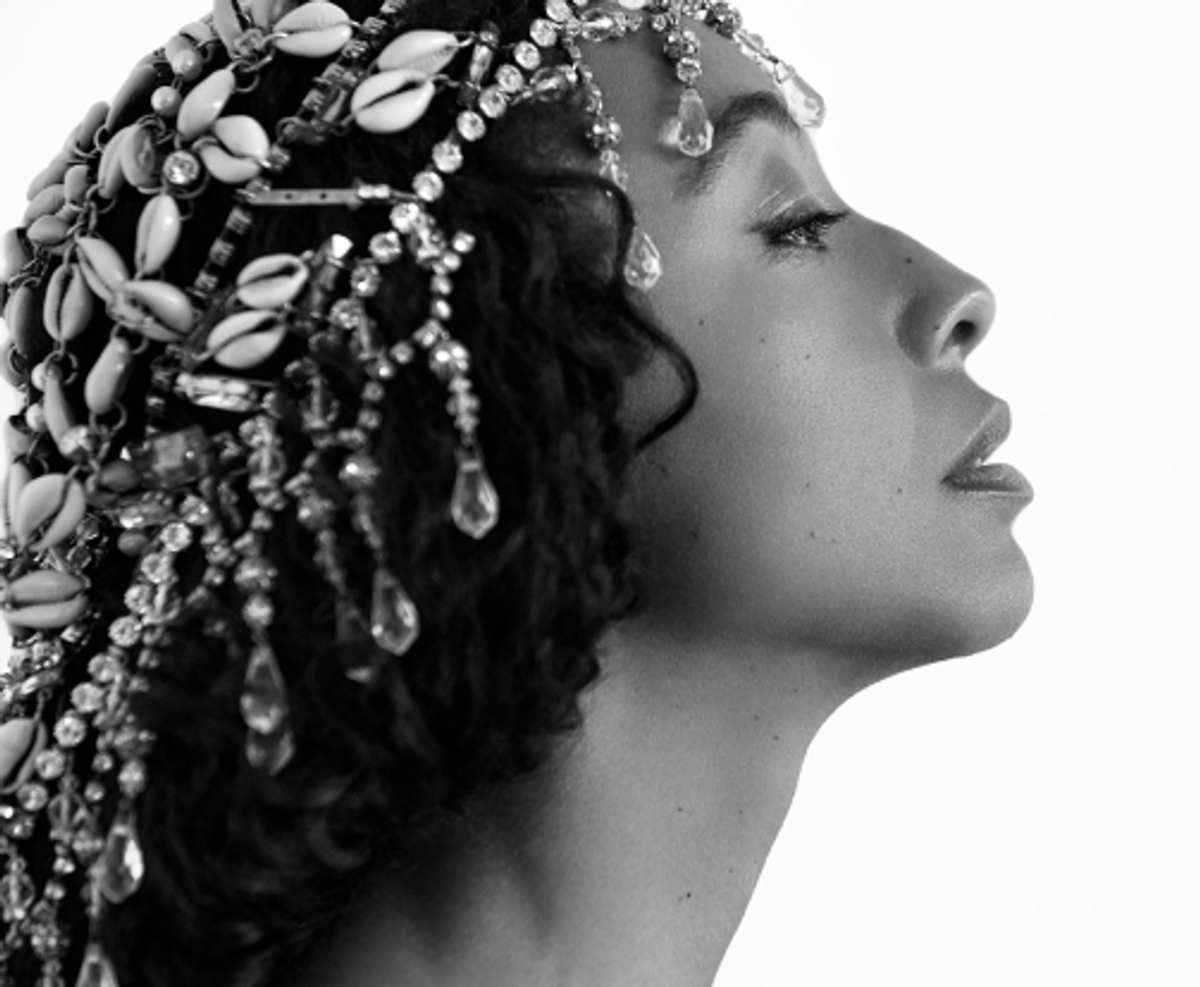 Corinne Bailey Rae announces new project Black Rainbows
Grammy-winning singer/songwriter Corinne Bailey Rae confirms her new Black Rainbows project, which has been years in the making.
Inspired by the objects and artworks collected by Theaster Gates at the Stony Island Arts Bank in Chicago, the work includes a collection of songs, a book Refraction/Reflection of the Arts Bank photographed by Koto Bolofo, live performances, visuals, lectures and exhibitions.
"I knew when I walked through those doors that my life had changed forever," says Bailey Rae. "Engaging with these archives and encountering Theaster Gates and his practice has changed how I think about myself as an artist and what the possibilities of my work can be. This music has come through seeing. Seeing has been like hearing, for me. While I was looking, songs/sounds appeared."
Bailey Rae has also released the first single, "New York Transit Queen".
Black Rainbows' subjects are drawn from encounters with objects in the Arts Bank, a curated collection of Black archives comprising books, sculpture, records, furniture and problematic objects from America's past. From the rock hewn churches of Ethiopia to the journeys of Black Pioneers westward, from Miss New York Transit 1957 to how the sunset appears from Harriet Jacobs' loophole, Black Rainbows explores Black femininity, Spell Work, Inner Space/Outer Space, time collapse, ancestors and music as a vessel for transcendence.
The forthcoming album is the follow-up to 2016's The Heart Speaks In Whispers.
Tracklist:
A Spell, A Prayer
Black Rainbows
Erasure
Earthlings
Red Horse
New York Transit Queen
He Will Follow You With His Eyes
Put It Down
Peach Velvet Sky
Before The Throne of Invisible God
Corinne Bailey Rae's forthcoming album, Black Rainbows, is due for release on 15 September 15 via Thirty Tigers. Pre-save/pre-order the album here.