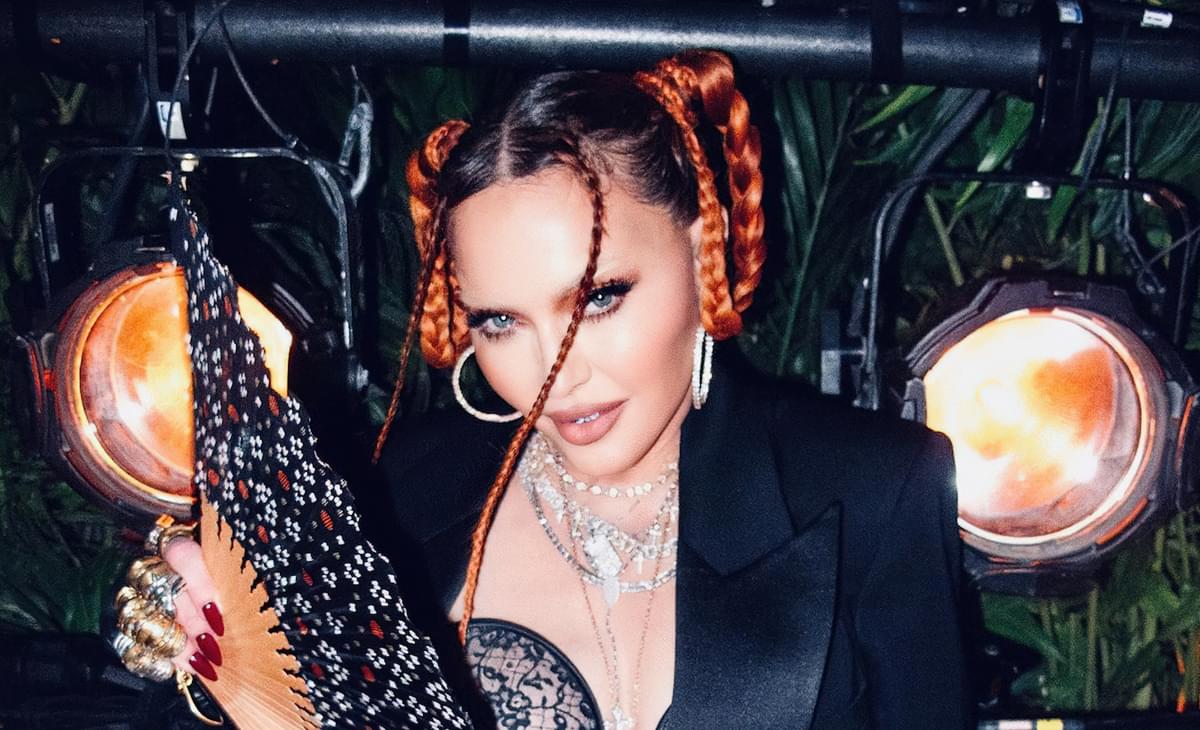 Beyoncé, Madonna, Debbie Harry, Mick Jagger pay tribute to Tina Turner who has died aged 83
Yesterday (24 May), it was announced that Tina Turner has died aged 83, after a long battle with an illness.
The statement posted to the artist's social media, reads: "It is with great sadness that we announce the passing of Tina Turner. With her music and her boundless passion for life, she enchanted millions of fans around the world and inspired the stars of tomorrow."
She was diagnosed with intestinal cancer in 2016, and then underwent a kidney transplant in 2017.
Tina Turner began her career performing with her husband as the musical duo Ike & Tina Turner and rose to fame with iconic songs such as "Proud Mary" and "River Deep, Mountain High". Turner won eight Grammy Awards throughout musical career, and she was inducted into the Rock 'n' Roll Hall of Fame in 2021 as a solo artist. She was first awarded the honour with Ike in 1991.
Tributes have been flooding in, for the late singer, including Beyoncé, Dolly Parton, Lizzo, Hayley Williams, Elton John, Mick Jagger, Mariah Carey, Kim Gordon, and Debbie Harry.
In a statement on her website, Beyoncé said: "You are strength and resilience. You are the epitome of power and passion. We are all so fortunate to have witnessed your kindness and beautiful spirit that will forever remain. Thank you for all you have done."
Whilst Mariah Carey took to Twitter, to share love for her fellow diva: "The words legendary, iconic, diva, and superstar are often overused and yet Tina Turner embodies them all and so many more - an incredible performer, musician and trailblazer. To me, she will always be a survivor and an inspiration to women everywhere."
Debbie Harry of Blondie noted that Turner was, "a great inspiration to me when I was starting out and remains so to this day", whilst Dolly Parton said: "Now she's rollin' rollin' rollin' on to glory. Roll on Tina. We will always love you!"
I'm so saddened by the passing of my wonderful friend Tina Turner.
She was truly an enormously talented performer and singer. She was inspiring, warm, funny and generous. She helped me so much when I was young and I will never forget her. pic.twitter.com/TkG5VrdxXO

— Mick Jagger (@MickJagger) May 24, 2023
Obsessed with this clip of Tina Turner duetting w/ Mick Jagger during Rolling Stones Live Aid set (1985) and completely stealing the show.

She's shared the stage with plenty of gigantic male rockstars and they've simply been no match for her. A true rock and roll icon. pic.twitter.com/5lCIGJX4KA

— ★ yas ★ (@yasminesummanx) May 24, 2023
Mick Jagger, who had infamously duetted with Turner at the Rolling Stones Live Aid set in 1985 also shared his love for the singer, stating that she was "truly an enormously talented performer and singer".
Madonna took to her Instagram stories to post a picture of the pair together, commenting: "Thank you Tina Turner!! You paved the way for so many women", whilst Hayley Williams shared that Turner showed her that, "you can be a soul singer and a punk singer at the same time. I will sing for you forever".
Spice Girl, Mel B says: "She was the only person of colour there doing her thing in such a powerful, emotional way."
Lizzo teared up as she paid tribute to the singer, noting, "I would not exist if it wasn't for the queen of rock and roll". Remember this, there wouldn't be rock and roll without Tina Turner". She then went on to post a video of herself performing "Proud Mary".
Get the Best Fit take on the week in music direct to your inbox every Friday