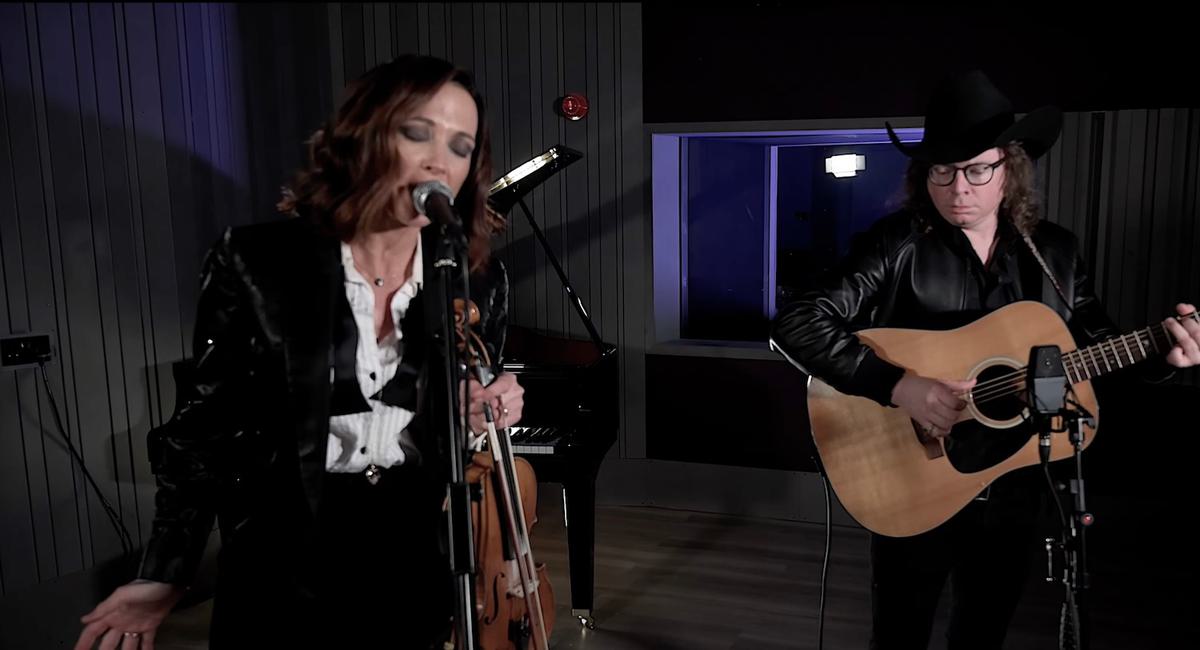 Amanda Shires performs solo version of The Highwomen's "Highwomen" live in session for Best Fit
US singer/songwriter and fiddle player Amanda Shires plays a solo version of The Highwomen's "Highwomen" live in session exclusively for The Line of Best Fit in partnership with Crouch End Studios.
Shires tells Best Fit of the song choice: "I chose to play this song because I believe it's important to share the stories of women. Folks before us have paved the way, but we still have a long way to go and a long road ahead of us when it comes to equality and bodily autonomy. Lead with love and lean on your friends when you get weary. We can keep doing our best, and we can make a difference."
"Highwomen" appeared on The Highwomen, the 2019 self-titled debut album from the supergroup made up of Shires, Brandi Carlile, Natalie Hemby and Maren Morris, which was created as a tribute to the Highwaymen country supergroup that consisted of Johnny Cash, Waylon Jennings, Kris Kristofferson and Willie Nelson.
In May Shires and Bobbie Nelson released a new version of Willie Nelson's "Always On My Mind", which is lifted from their upcoming collaborative LP Loving You that's out on 23 June and is available to pre-order now. It'll follow Shires' 2022 solo album Take It Like A Man.
This Sunday (18 June) Shires will play Black Deer Festival 2023 in Kent. She also has a run of UK shows that includes a date at London's Omeara on 22 June. Visit amandashiresmusic.com for tickets.