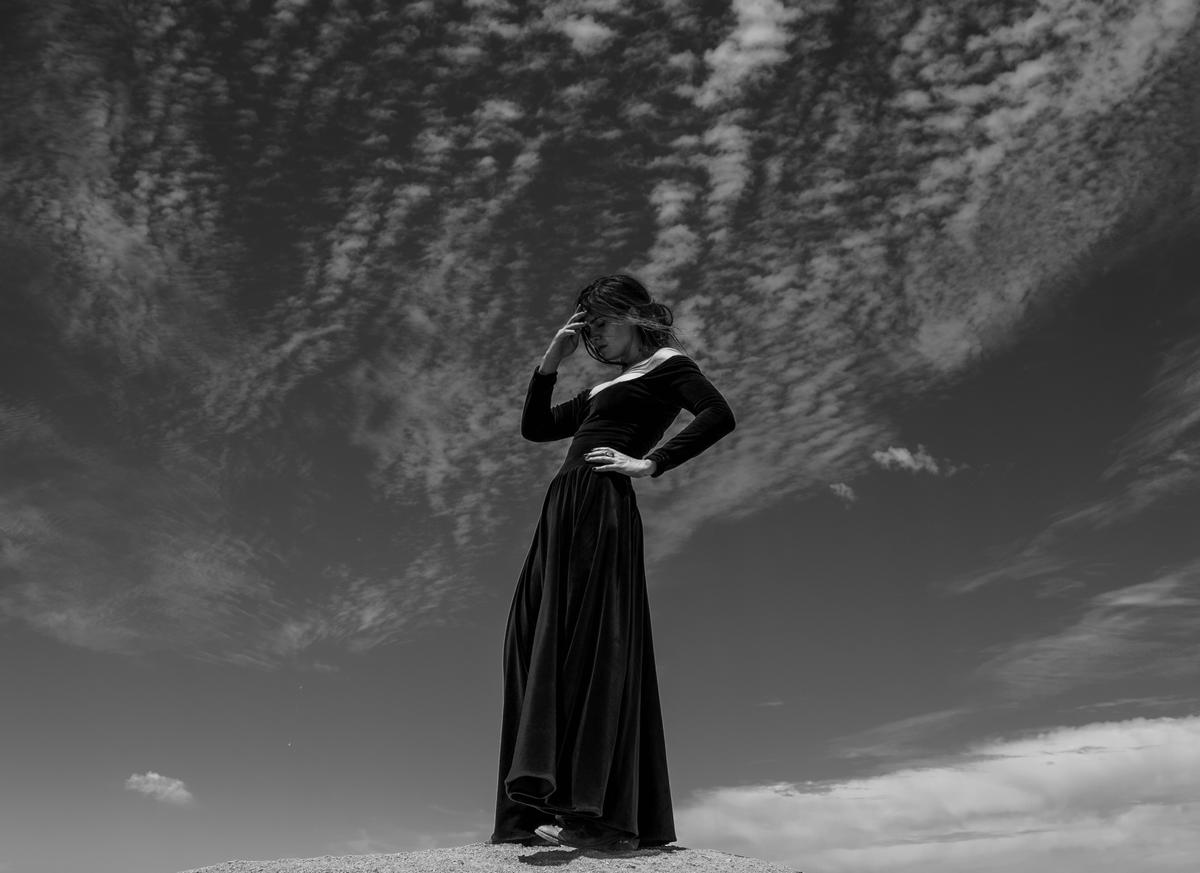 Vera Sola announces her debut album and unveils stunning first single "Small Minds"
On "Small Minds" Vera Sola is a masterful story-teller that exudes an effortless mystique.
Vera Sola has been a longtime member of Elvis Perkins' band, and "Small Minds" is her first outing as a solo artist - and what an experience it is. On the surface, it is a delicate song where Sola's vocals are equally velvet-smothered but also possess a deep darkness that tries to escape every time her voice slightly cracks at the seams in utterly entrancing fashion.
Within the track, Sola takes on the full character of a scorned lover as she sweetly coos "I want to hurt you" in the kind of deranged way that Nick Cave would take on in the role of Stagger Lee, before she sighs and admits "But I won't". It's performative, theatrical and spellbinding.
It comes as the first taster of her upcoming album entitled Shades that sees Sola take on a variety of characters which include a stolen country, an anthropomorphised rhinoceros and a biblical first woman to name but a few. The idea of the scorned lover character is explored further in the accompanying video where Sola parades around in a wedding veil and stamps on a load of mobile phones.
Explaining the making of the video and the idea behind it in her own words she says "Aware of the grand cliché of blaming lack of love on a smart phone, when it came to the video I wanted to avoid a real narrative and just hammer out pretty much every heavy-handed image that one could associate with the above topic—the obsession with hurt and hurting that stems from such longing. Imprisonment, obfuscation, drowning, burning, aimless wandering.
"So I found an old wedding veil, reached out to the Canadian government, asked if I could shoot a video about "the cage of love" in a now-defunct landmark prison near my family home, crowdsourced and eBayed a few dozen cell phones, stomped on them, drowned in them, burned them up, and with the help of filmmaker Laura-Lynn Petrick shot the rest of the thing in and around the decaying surrealist landscape of the combination trailer park/House of Usher where I've spent a good deal of my life. And that was that."
Shades will be released on 9 November 2018.