The track is the follow up to 2013's The Great Perhaps and a glorious first taste of the indie-pop outfit's upcoming fifth album (due autumn).
"It's about getting older and coming to terms with the way your life has turned out," the band, aka Peter Hobbs and Jof Owen, say. "The things you wished you'd done but haven't and the things you wished you hadn't done but did. It's about growing apart from someone you've been with for a long time and looking back on the way you were when you started out, wondering where it all went wrong and what's going to happen next."
The Boy Least Likely To smoosh together distorted licks and funked-up riffs and pumping rock'n'roll drums - it's a delicious brew with a timeless energy that'll pep up even the dreariest, storm-battered mornings. Although there's a sombre streak in the lyrics, the whole package is delivered with warmth and a sunny disposition that screams summer smash - festival fields beckon.
The Boy Least Likely To are set play Cardiff's Wales Goes Pop on 16 April and at London's The Lexington on 24 April - get tickets for that one now from Songkick.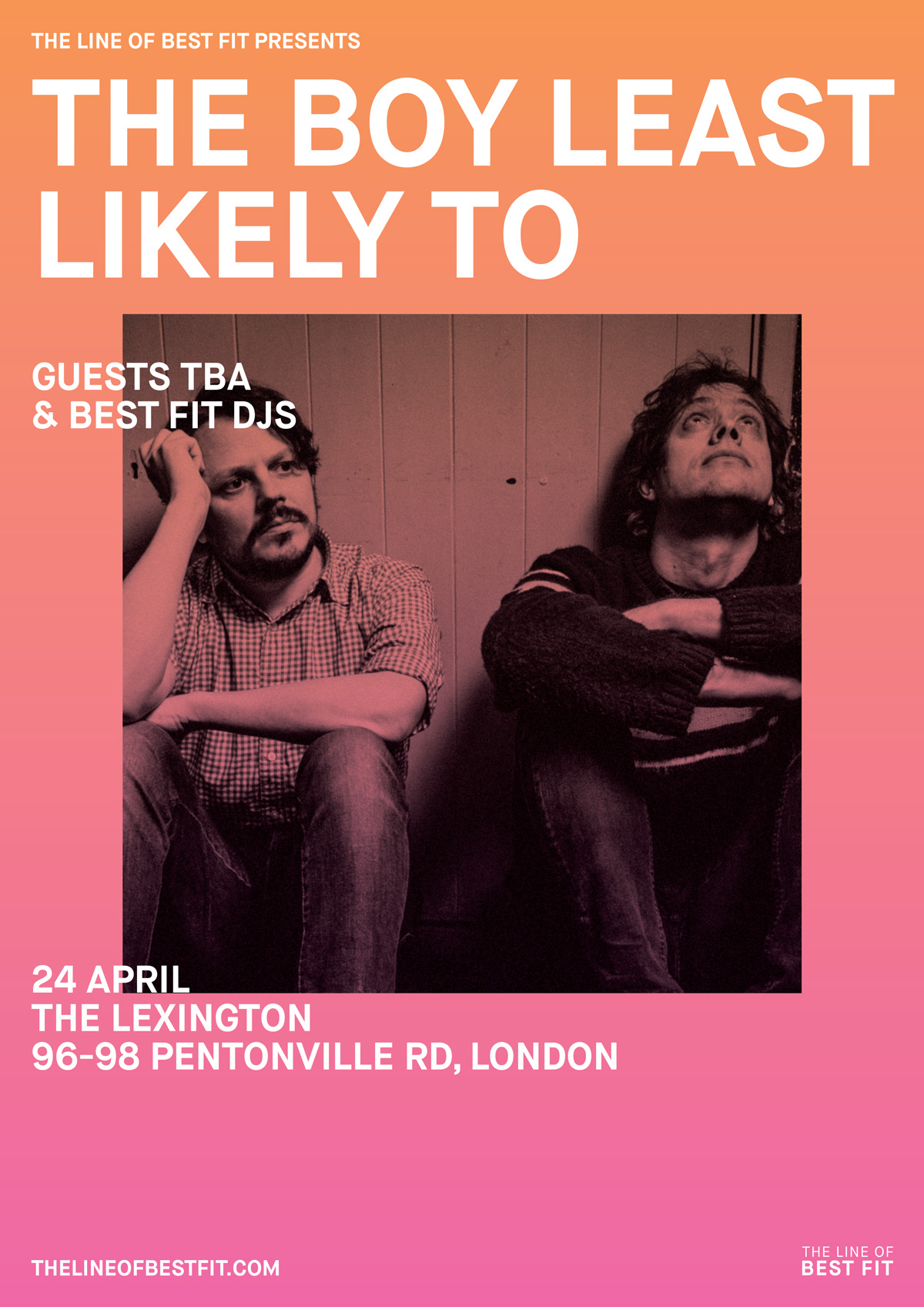 Get "Follow Your Heart Somewhere" now via iTunes.