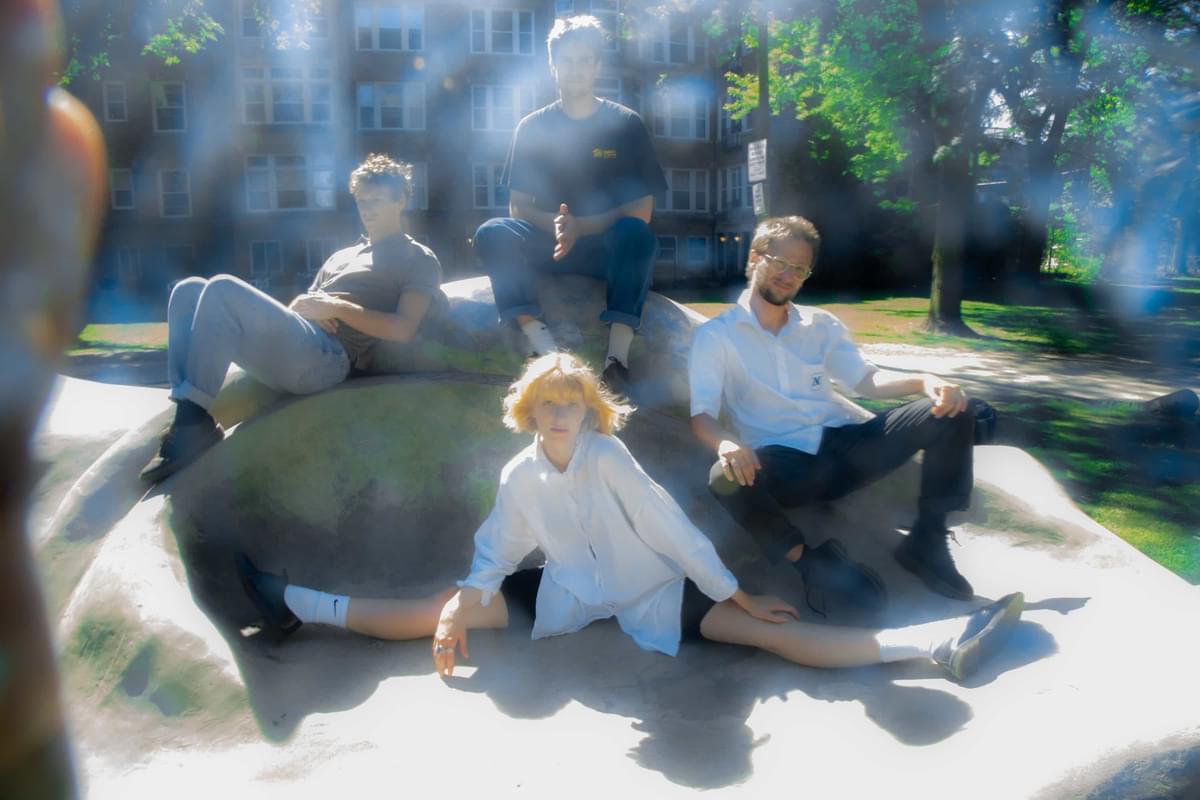 Shoegaze-indebted Slow Pulp share rapturous new single "Falling Apart"
As the latest offering from Chicago-based foursome Slow Pulp, the compelling "Falling Apart" offers melodic, psychedelic atmospherics.
With their debut album due out this autumn, the quartet give a taster of what to expect from the coming LP Moveys. With its measured melodic clarity and seamless vocal flow, tranquil indie-guitar lines create textures in serene layers.
Fronted by guitarist and vocalist Emily Massey, Slow Pulp are developing a knack for hooks and emotive, melodious writing. Intricate and deemphasised, "Falling Apart" renders each element with beguiling flair, showing inner strength and resilience after a life-changing and eventful year for Massey in particular.
"As we were finishing up writing the album my parents got into a serious car accident and I came back home to help take care of them," says Massey. "A couple of weeks later COVID-19 started getting worse in the US, and quarantine began.
"Life felt completely surreal, everything had drastically changed and at such a rapid pace. It was especially strange because everyone was experiencing the same thing at the same time, but couldn't be physically with each other to support each other. I felt like I couldn't process any emotions I had about the whole ordeal because I had to keep it together to take care of my family.
"It became easier to stay numb, and create a facade that I was doing ok, than it was to release any type of healthy emotion for a long time. Luckily I did allow myself to have a full on breakdown induced by a stubbed toe and confusion over taxes, sometimes it's the littlest things that finally get you."
The track is paired with a video featuring Massey in transient landscapes where flying objects and collaged pieces produce an altogether captivating experience.
Get the Best Fit take on the week in music direct to your inbox every Friday