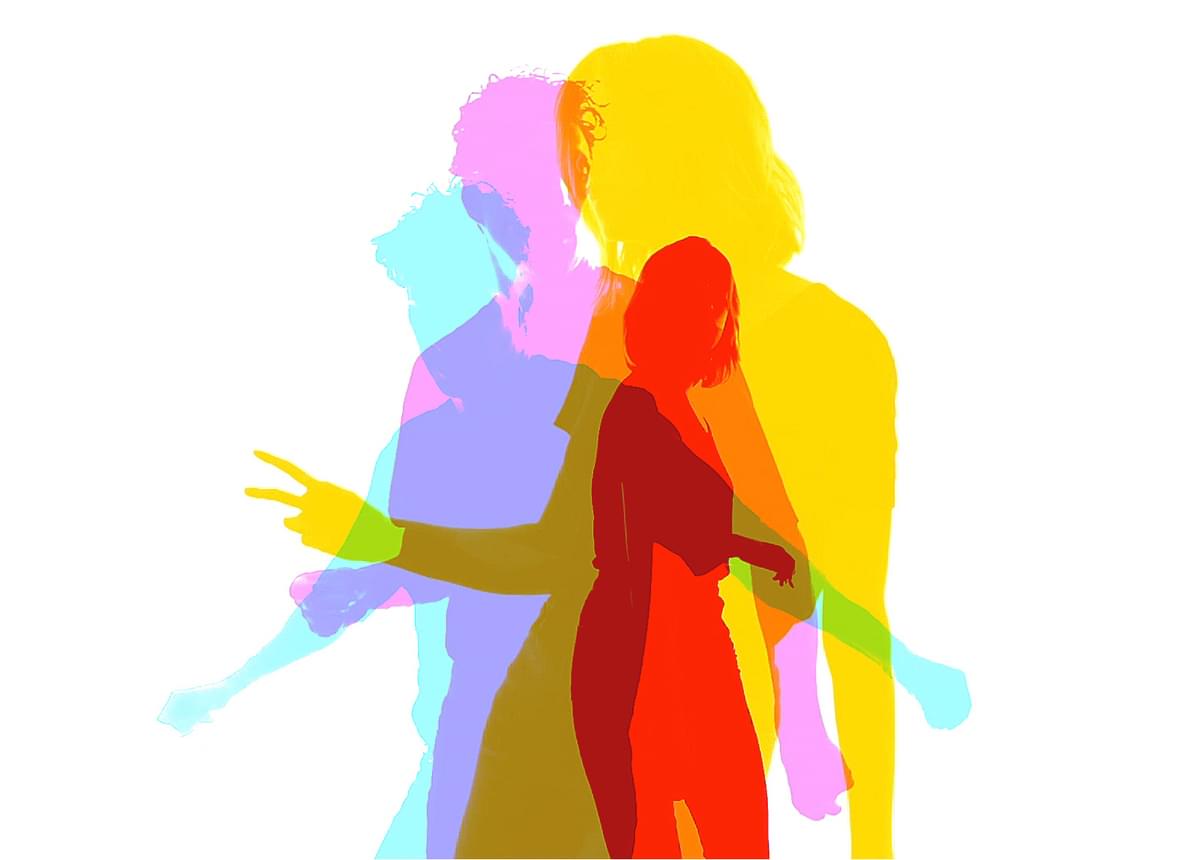 Six years in the making, Ottawa's SILKKEN sign off with a sweltering dream-pop paean to better times on "Anchors".
"Anchors" is a hazy slice of tropical dream-pop, woozily conjuring imaginary vacations and escapes to better times and better climes from Ottawa-based SILKKEN. There's a distinct longing to the track: a wish for simpler, easier times, and for freedom. The track sets the scene for the rest of the album which shares its name, a sprawling exploration of loss of all kinds: a mourning for people, places and times gone by, and a discovery of a way through to recovery and return.
Rolf-Carlos Klausener (also of The Acorn) and Sylvie Smith share both hushed, semi-spoken vocals and lyrical duties, while Joseph Shabason (Destroyer) layers saxophone over the top.
Six years in the making, the record and the band have lived the changes: Formed in 2011 as a celebration of nightlife in the city's newly vibrant scene, the band became the defacto house-band for the community: DJing, throwing parties, taking over warehouses and bringing the party with wild live shows. Having released their debut Not Forever Enough in 2014 the band retreated to Canadian cottage country to improvise the music for a new record. The sessions yielded thirty tracks but no overarching theme or direction. The years that followed saw a series of events drawing the band in different directions, destinations, and head-spaces. People and places change, and the momentum and community that drove the band had changed beyond recognition. The tracks laid untouched - a capsule of a different time.
The dawning of the pandemic took individual feelings of isolation, existential dread and loss of purpose and made them universal. Klausener revisited the tracks and, with a renewed lyrical fervour, set about reworking them with a new community, one that shared renewed hopes, ideas and feelings rather than simply being bound by a point on the map. With Smith and Shabason on board, Klausener also recruited Halifax's Gianna Lauren and many others to contribute their sounds, with almost fifteen contributors adding their voices, instruments and hopes to the record.
With the album about to be released, the personal loss of a friend put the ending of the SILKKEN project into perspective, as Klausener explains: "SILKKEN was born out of a time and place, and is truly tied to it… Rarely in life do we get to offer a proper farewell to the times and people we loved, to fully acknowledge their role in our lives.
"'Anchors' symbolizes so much for us... Our hopes for our city, the grief we all experienced throughout 2020, and how we individually and collectively found our way out. We were held in place by the people we love: the anchors that kept us from sinking in the swells. The memories and lessons of the last few years are obviously indelible, but it's time to live something new, and breathe some fresh air."
Get the Best Fit take on the week in music direct to your inbox every Friday