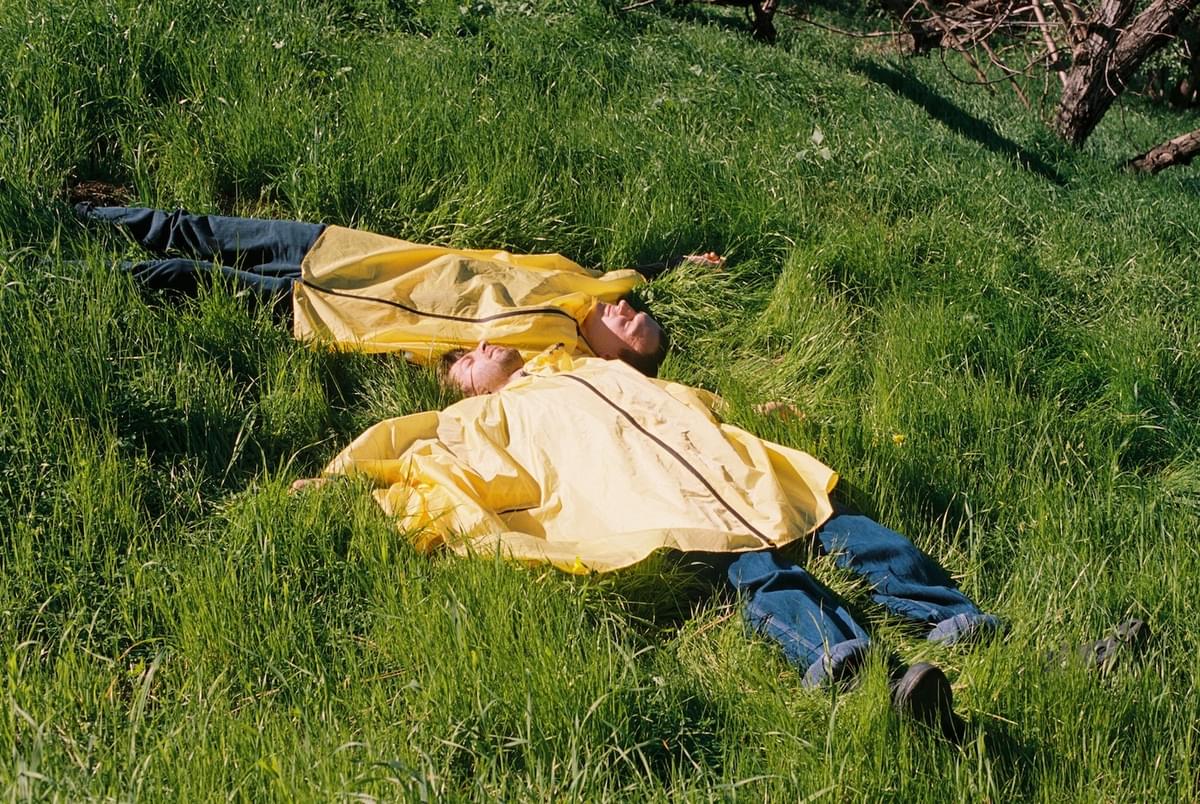 Runnner's "Heliotrope" is a beautiful ballad of self-doubt
LA group Runnner are back with "Heliotrope", another folk-tinged ballad that contrasts feelings of self-doubt with their near-euphoric instrumentals.
"Heliotrope" opens with an intimate acoustic guitar, strumming softly while lead vocalist Noah Weinman unloads the tormenting first line of the song, "Did I ruin the moment?". As the beat kicks in, Weinman continues his cathartic storytelling by contrasting the lyrics of self-doubt with euphoric instrumentals.
Runnner continue juxtaposing the melodies and the lyrics as Weinman belts out, "'Cause it's nice outside and that makes me feel stupid," over a bed of warm acoustic guitars and subtle electronica. The folk-tinged ballad is like a running monologue of self-doubt from Weinman's head, which soon evolves into thinking about another person, and considering their feelings after a conversation that has left Weinman feeling regretful about words left unsaid.
The chorus of "Heliotrope" introduces the bright, plucky banjo, and brings the electronic elements to the front of the track, blending the melancholic lyrics into a heartwarming ballad that has a hint of optimism amongst the delicacy of the track.
Weinman says of their new single, "I tend to write a lot of songs title first, so in the early half of the summer there were about four or five demos kicking around all titled "Heliotrope", and all kind of meditating on the same theme of feeling bad in really nice situations. Whatever the opposite of seasonal affect disorder is essentially, when rather than being able to blame your sadness on the cold or snow or rain, you can only blame yourself, and that makes it harder in some ways. It's also about feeling that way publicly, and being exposed in that way. All the songs on the last EP, Fan On, were written more or less about just being alone. Now that we tour more and Runnner just exists a bit more publicly, I've really had to become more aware of how my mood gets perceived and how it might affect those around me."
Discussing the instrumentals, Weinman adds, "The instrumentals of the song came out of a few different loops we had been working on that ended up fitting together nicely. There's a lot of pitch alteration to make the different loops fit in the same key, and that actually left us with some pretty interesting timbres, particularly on the acoustic guitar I think. The drums we programmed with help from our friend Albert Gordon who makes music as Natalie Green."
Get the Best Fit take on the week in music direct to your inbox every Friday