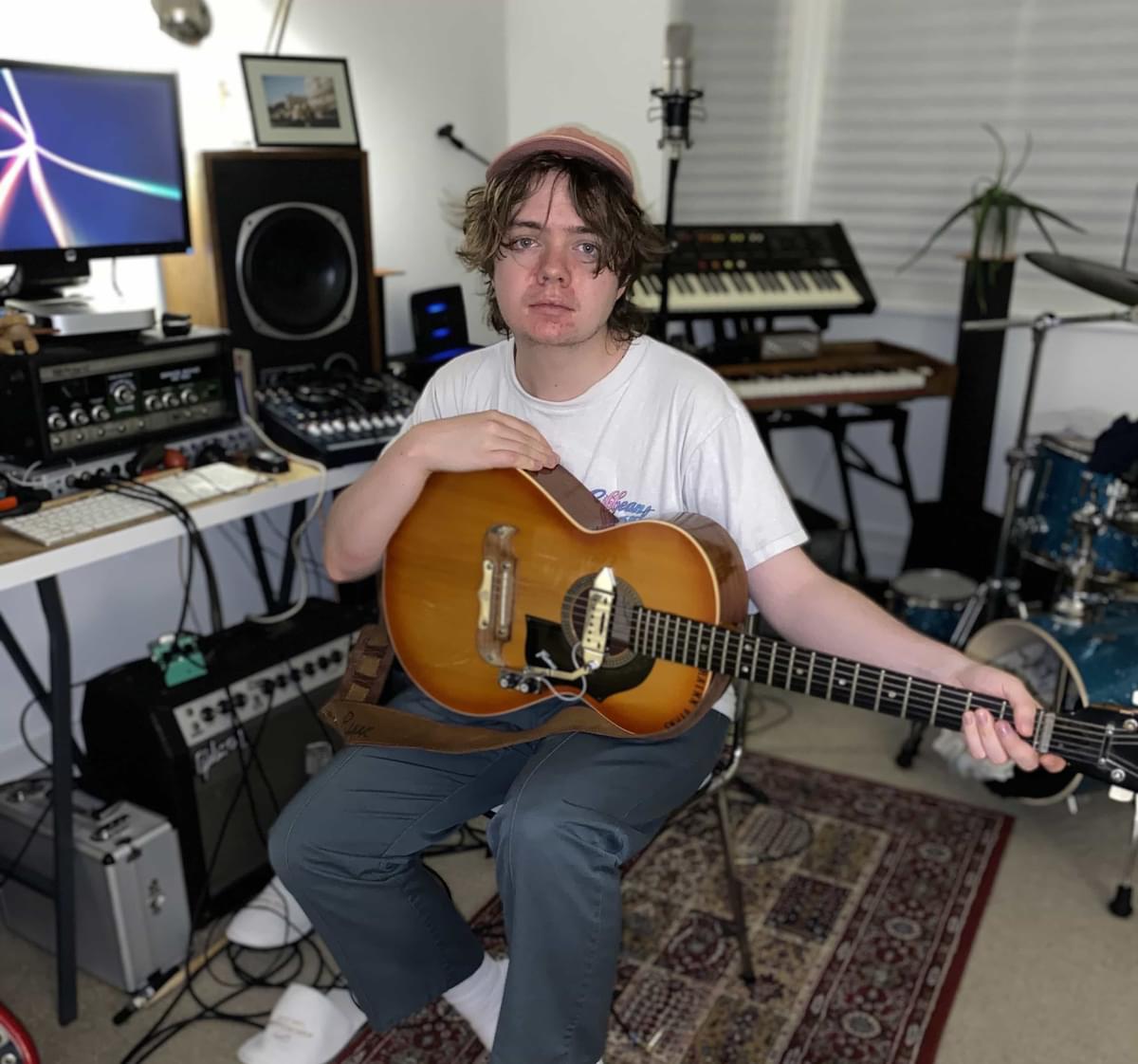 Rainn Byrns debuts his "crappy-go-lucky" reflection with "No Fault of Mine"
What appears at first as a sheen-covered surf-rock jaunt evolves into a feat of introspective songwriting more affecting than the next ten confessional singer-songwriters put together. This is all the more impressive when you consider this is Rainn Byrns' debut single.
It can be surprising to find just how much of your life is built on contradiction while remaining reassuringly consistent just up until the moment it deviates wildly from the expected. It's within this topsy-turvy landscape that Rainn Byrns finds himself dropped on his head, his search for equilibrium wonderfully rendered on the new single "No Fault of Mine", released via Permanent Creeps Records.
"If my family could see me now / dressed in pearls and a red gown," he sings. Finding oneself is never a straightforward path, but Byrns seems quite comfortable with whatever destination he may find, namely his recent decision to occasionally perform as his drag alter-ego Lana Del Rainn.
"No Fault of Mine" careens from playful to heartfelt; contemplative to frivolous; all while maintaining his impressively distinct vision. "The lyrics mean a lot to me and are pretty on the nose I think," explains Byrns. "They're about the flux between 'I'm so great and proud of myself for who I am' and 'Wow I'm a loser and everyone hates me.' A bit of imposter syndrome laced in there, like I don't have much, but do I deserve what I've got?
"The whole song is a bit of a manic downward spiral, which in the end does resolve and everything goes back to normal. We've all been there, right?
"It's a song about being proud of where you are but also ashamed of what you've become - growing into your new body after you start leaving your youth behind, and wanting to do drag. It's overcoming the fear of accepting yourself and loving who you've become. It's a pretty chill song really."
Byrns initially wrote "No Fault of Mine" as an instrumental. "I was feeling down and out so was blasting through loads of Herb Alpert, particularly his album with The Tijuana Brass, Whipped Cream & Other Delights. I ended up treating the guitar bits like his lead brass parts by accident."
"No Fault of Mine" is out today via Permanent Creeps Records. Catch him live on 4 February at The Old Blue Last, and find
Rainn Byrns on Facebook
.
Get the Best Fit take on the week in music direct to your inbox every Friday