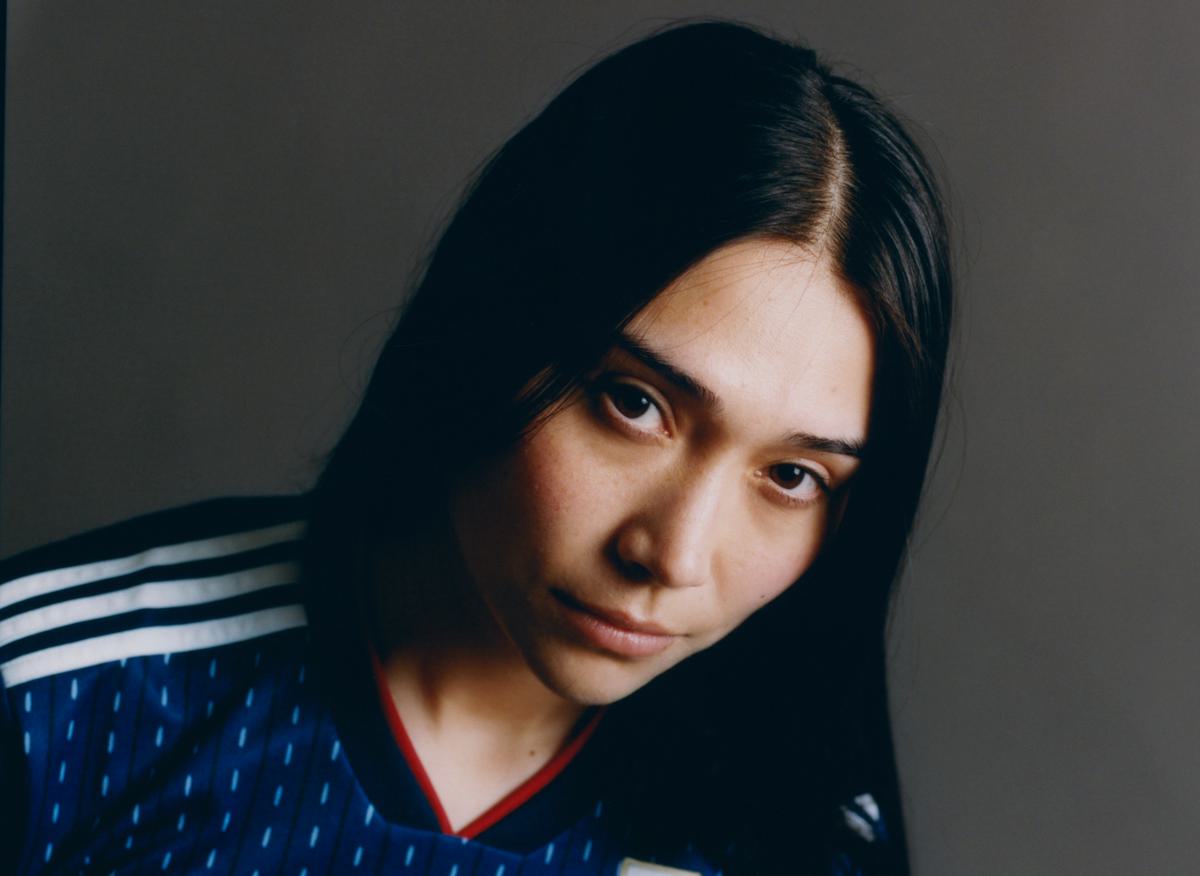 Miso Extra calls for collectiveness on "1013"
Combining the traditions of both British and Japanese cultures, Miso Extra is paving the way for inclusivity on her new single "1013".
It's rare to hear a piece of music and be flawed by its sense of individuality. With English-Japanese rapper, singer, and producer Miso Extra, however, it's become somewhat of the expected.
Following the release of her debut single "Adventures of Tricky N Duke" earlier this summer, the London-based artist has been hard at work crafting her so-called 'Misoverse'. A melting pot of cultural influences, sonic textures, and inter-generational references; her work examines the world in which we live through the lens of a young, female creative.
"Misoverse is a term used to help understand my mind and its idealism," Miso Extra tells Best Fit. "It extends beyond that of just the music; it is a rich world of creativity and togetherness. Themes range from navigating the concept of femininity and cultural identity in the modern world, all the while trying to enjoy myself along the way. There's an underlying importance to never take things too seriously."
Growing up as the child of a Japanese mother and British father, Miso Extra views music as a means through which to pay homage to her heritage. Creating music silently from her bedroom for several years by the time lockdown first came into effect in March 2020, the pause of day-to-day life provided her with an impetus to begin considering herself as an artist - as such, bringing to the world what we now know as Miso Extra.
"I've been biding my time and had only ever toyed with the idea of making (let alone releasing) music. But once I started, everything fell into place, both sonically and strategically, through a chain of amazingly talented and supportive friends around me," she continues.
The process proved cathartic for Miso and gave her the much-needed opportunity to express emotions that had long before been bottled up inside her. It's with this mindset that "Adventures of Tricky N Duke" was born. "The song tries to capture the butterflies and innocence of being in the midst of a new friendship," she explains of the track, "the kind where you feel like you've met your match". Quickly picking up steam upon release, Miso Extra was pushed to the fore of new-wave electronica; leaving a lot for its follow-up, the limitless "1013", to match.
Once more featuring bilingual lyrics, "1013" is darker in tone and theme than Miso's debut. "It centres around feeling frustrated and disillusioned in regards to the injustices we face in society," Miso explains of the track's origins, "why there is so much animosity between each other when, at the end of the day, we are all human. It's about trying to capture the frustration in finding a voice in a world that is obsessed with their digital self".
This theme is only further accentuated by a looped accordion line which evokes images of marching as the world stands side by side in the fight to make the world a better and more equal place.
As the second single to be released from the upcoming debut EP Great Taste, due to release later this year, "1013" marks Miso Extra as a profound artist with an impactful statement. Like her cultural cornerstones, she meshes the worlds of hip-hop and electronica with extraordinary ability all the while leading the way for her contemporaries in the battle of musical diversity and inclusivity.