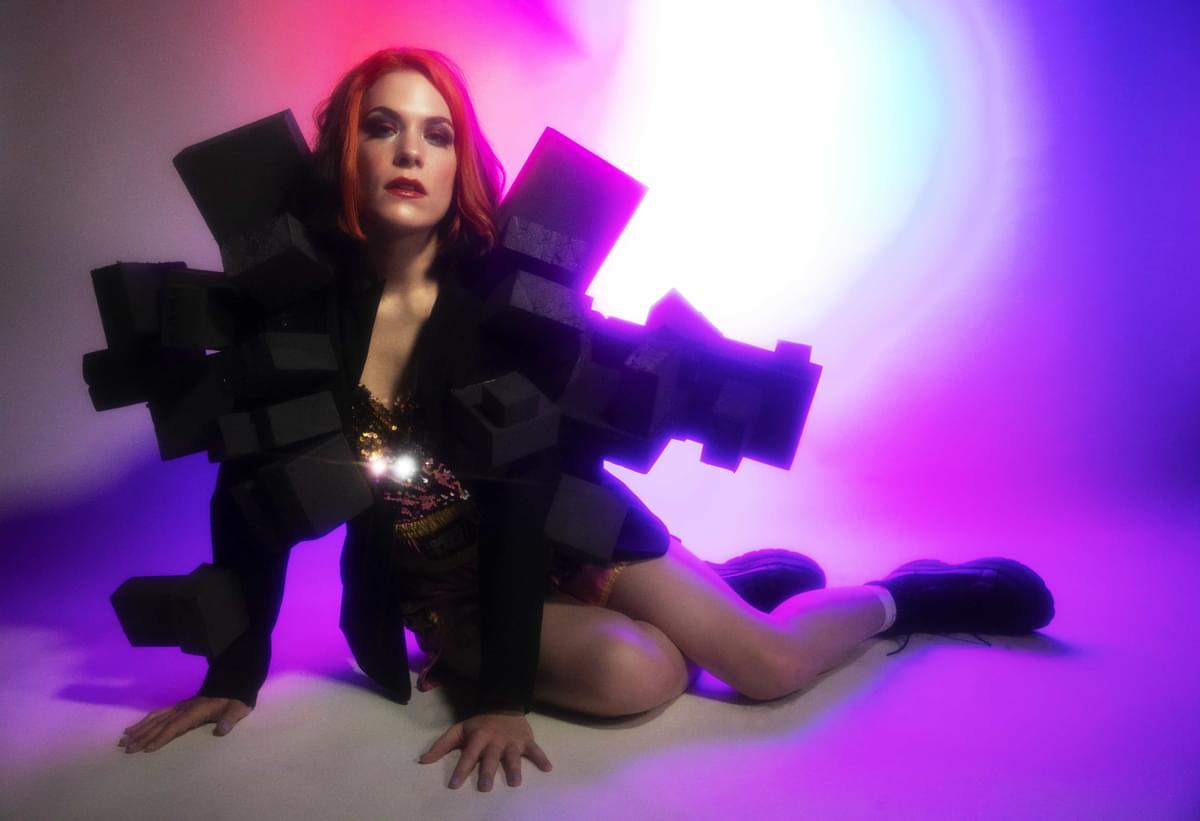 Italian-German synth-pop artist JYLDA dares us to take a risk in sultry new cut "Jeopardy"
In an unapologetic call to action, "Jeopardy" is a seductive statement of uninhibited creativity as JYLDA dares us to walk out on the tightrope with her to risk it all in life, love and art.
Building on the success of her 2019 EP twitch, JYLDA (real name Gianna Gehlhar) travelled around Europe immersing herself in the many musical cultures the continent has to offer in an attempt to refine her unique sound. Returning with the entrancing and seductively dark "Jeopardy", her journey clearly served its purpose as the experimental-pop cut distinguishes itself in both style and substance.
Produced alongside classical composer Marino Arcaro, the track was built on a syncopated half-time groove, giving it a distinctive, jarring quality that echoes JYLDA's bold and daring lyrics. Opening with a woozy, R&B-inflected synth beat, we're teased by the track's soft hum and audacious questions: "do you ever try something shaky?" This slowly gives way to a heavier, more jarring layer of sounds as JYLDA plays with warped vocal effects and screeching synths to mirror the threatening intensity of her words.
But even as this throbbing chaos gains momentum, it seems to sit alongside rather than underneath JYLDA's melodic vocals, her honeyed tone steadying the track and ultimately softening the intensity of her words. Pleading with us to "come in closer" to jeopardy, JYLDA is challenging us with her own creativity, her evocative lyricism and experimental production becoming a commendable example of what we could achieve.
On the track, JYLDA says: "'Jeopardy' is a hymn to danger. Can you still take risks now, can you still dare, be bold and think big? While stepping back from our old life, we can change and unapologetically express ourselves. This song is a call for audacity – in life, in love and in creativity."
Evocative of the emotive electronica of FKA Twigs and the experimental production of Billie Eilish, JYLDA is clearly willing to take the risks she implores of us. Intimidating yet totally charming, "Jeopardy" sees the Italian-German artist hitting her stride with a nuanced sound that leaves plenty of scope for danger.
Get the Best Fit take on the week in music direct to your inbox every Friday