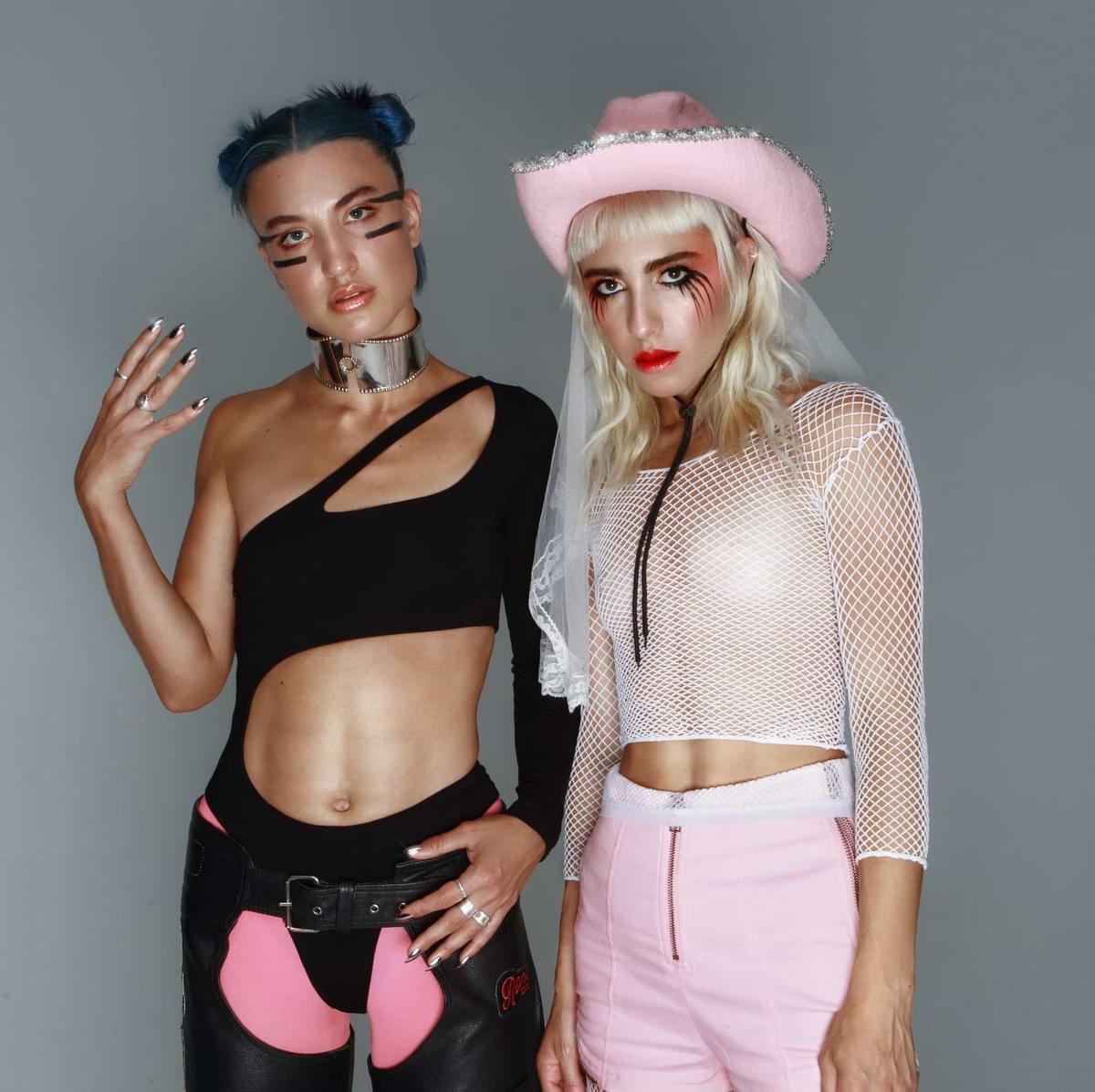 Dynamic sister duo Chaos Chaos balance electro-pop and punk on infectious new single "Theaters"
LA-based sister twosome Asya and Chloe Saavedra, Chaos Chaos (FKA Smoosh) have released the blistering "Theaters" with the announcement of their upcoming third studio album.
Earning themselves a growing cult status through sync spots on Rick and Morty ("Kanye's Bday Song" and "Terryfold") and supporting Eels on their European tour, Chaos Chaos are back with a track about the different lenses through which we view the world around us. "Theaters" drips with piercing synths, commanding kick drums and layered harmonies to create a wonderfully textured yet slightly discordant melody.
The utterly infectious chorus hook is magnetic, the line "I feel it dripping in my heart / my heart, my heart" will lodge itself in your head for the rest of the day.
"'Theaters' was inspired by the intro to 'Permanent Vacation' by Jim Jarmusch," the duo say. "It's about the inner and outer world and how people navigate it. We can go through the motions of life, projecting everything from past experiences onto every new place we go. Every alleyway we walk through, every room we enter or every person we meet can be seen as a projection of our inner world. The song is about thinking of the world as a theater that plays out our own inner dramas."
Get the Best Fit take on the week in music direct to your inbox every Friday