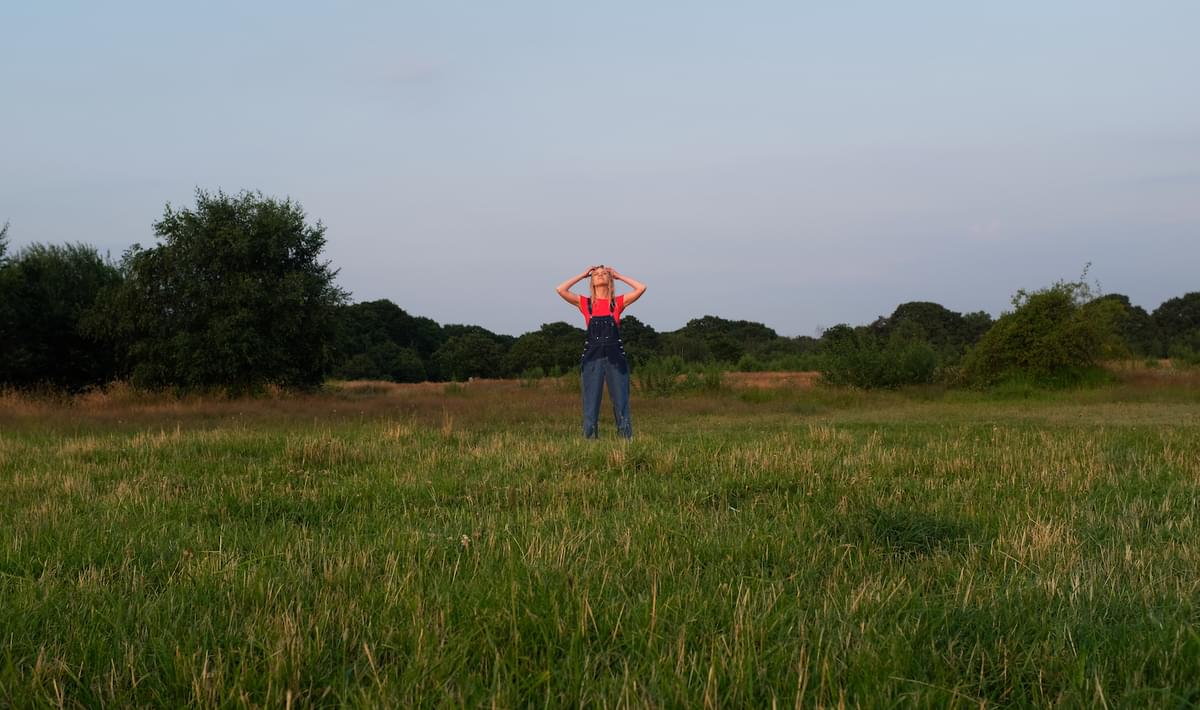 Áine Rose Daly navigates her anxiety with airy alt-pop single "Places"
Actor Áine Rose Daly is pushing forward with her music career with second single "Places", which sees her confront her anxiety against a soothing alt-pop backdrop.
You may recognise Áine Rose Daly as Sandy Phillips from Amazon's HANNA series, but the Jersey-born, London-based actor is pursuing her passion for music after having already established herself on screen.
"Places" is only Daly's second single (following last year's debut "Miles"), and sees her present a more vulnerable, stripped back side to her alt-pop sound through soft vocals that question why her anxiety has been holding her back from living her life, and uplifting guitar melodies. "This song is about anxiety which is probably not very surprising for people familiar with me or what I do because I bang on about it all the time (I joke but I really do think it's important to talk about)," Daly tells me. "In my mind this song is half hopeless and half hopeful. I wanted to create something that expresses that hopeless feeling anxiety can give you where you feel like you can't do all the things that everyone else gets to do, but also that little bit of hope you also get where you feel like surely if other people can live life without it, then there might be a way out or a way for it to be easier someday."
Although Daly has only recently started releasing music, she tells me that it's a big part of her life, and wants to keep it up alongside her acting career, "Sometimes it feels a bit daunting trying to do acting and music alongside one another because I guess some people might think "who is she trying to be?" or "what does she want to be seen as?", but for me the answer truly is both. I want to be an actor and I want to be a musician. I really hope I get the balance right and end up being one of the Jared Leto's of the world - fingers crossed I guess!"
Daly isn't the only creative in her family. She explains that many of her extended family have worked, or are working "within the arts", one of which is her older brother Tadhg Daly - who released the title-track from his Forever Young EP last month. "My parents always encouraged - and still do encourage - my brother (Tadhg Daly) and I to do what we love with our lives, and for both of us that meant being in the arts," Daly says. "Watching my brother becoming a professional musician was definitely a massive inspiration for me. He is so dedicated and works so hard as well as being incredibly talented. Because he has also gone through a lot of the struggles I did growing up and has come out the other end making major headway in his career, it always reminds me that I can still achieve whatever I want to no matter what I go through - sometimes the plans just have to be adjusted a bit."
Get the Best Fit take on the week in music direct to your inbox every Friday