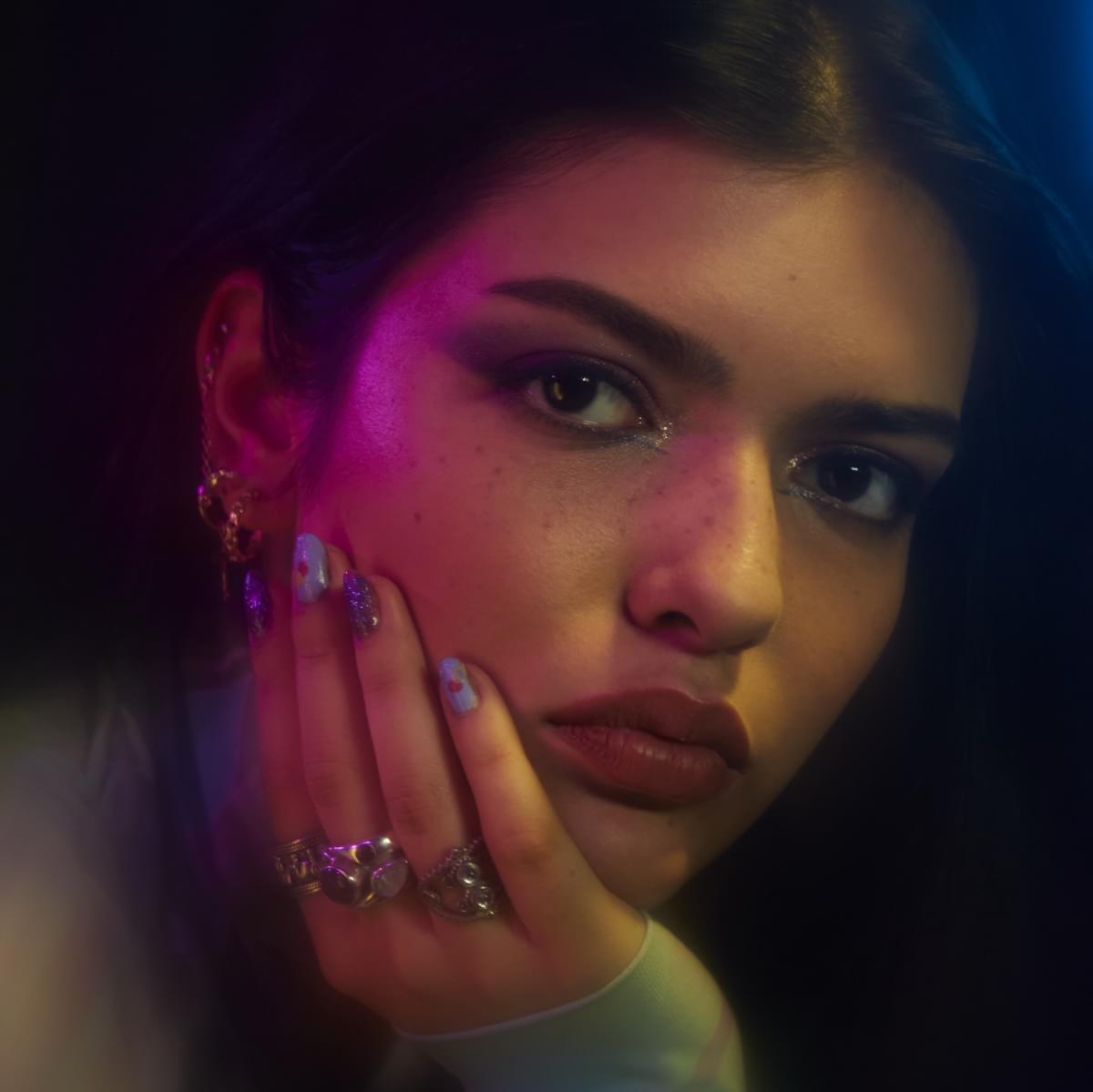 yunè pinku itches for attention on industrial-electro number "Affection"
Experimenting with seductive synths and off-the-wall, iridescent visuals, Malaysian Irish producer/singer yunè pinku introduces her debut EP with "Affection".
In November last year, yunè pinku arrived on the scene a notable amount of fuss surrounding her fruitful, up-tempo debut single, "Laylo". Surfing a wave of technicolour production and reshaping the sounds of past and present, it was only a matter of time before she became scooped up by luminaries of the contemporary dance scene; in a collaboration with Logic100 ("What You Like"), and a guest mix with Joy Orbison. Today's release, "Affection", is equally illuminating, infectious and outlandish, as she skyrockets through the noise as an artist to watch.
Exploring her constant yearn for attention, yet somehow not feeling completely satisfied, the track is a work of art masquerading beneath monotone vocal delivery and muffled production. Partnering with multi-instrumentalist and programmer Oli Bayston (Rachel Chinouriri, Kelly Lee Owens) to craft an addictive hit out of a sad conclusion, the pair detail the excitement that came from the darkness.
"Affection is about all the work we put in to get the attention of a crowd or a person but feeling dissatisfied when you get it," pinku reflects. "I think it was a really fun one to make because it just had a lot of energy but it's a bit moodier than other pieces I've made."
Collaborating with London-based animator and artist Alice Aires for the accompanying visual, Aires sheds light her influences. "Over the past few months, I've had a slight obsession with Star Trek - I love how the show's main characters stay compassionate in the most unsafe and challenging of situations - and so I aimed to make an allusion to that value, as to show some resolution."
Across the hyperkinetic video, psychedelic visuals loop with occasional sightings of pinku within small television screens. Intergalactic and sensual in equal measure, it's a mind-bending exploration into the scattered world of yunè pinku, and an insight into what is to come from Bluff.
"I made the majority of these songs during lockdown before I was ever working in the industry, I made them on my cramped bedside table trying to not annoy my sister through the wall!" she tells Best Fit. "I'd never really tried out UKG or house production before but I think in my own way it was a tribute to the nightlife that so many people were missing. I think the anxiety or nervousness about reintegrating into society again comes through in the music because I think we were all quite certain we'd gone a bit loopy."
From protruding bass wobbles to industrial synths and acid house inserts, "Affection" proves that pinku has tricks aplenty but a consciousness of the anxious zeitgeist that surrounds it.
Get the Best Fit take on the week in music direct to your inbox every Friday