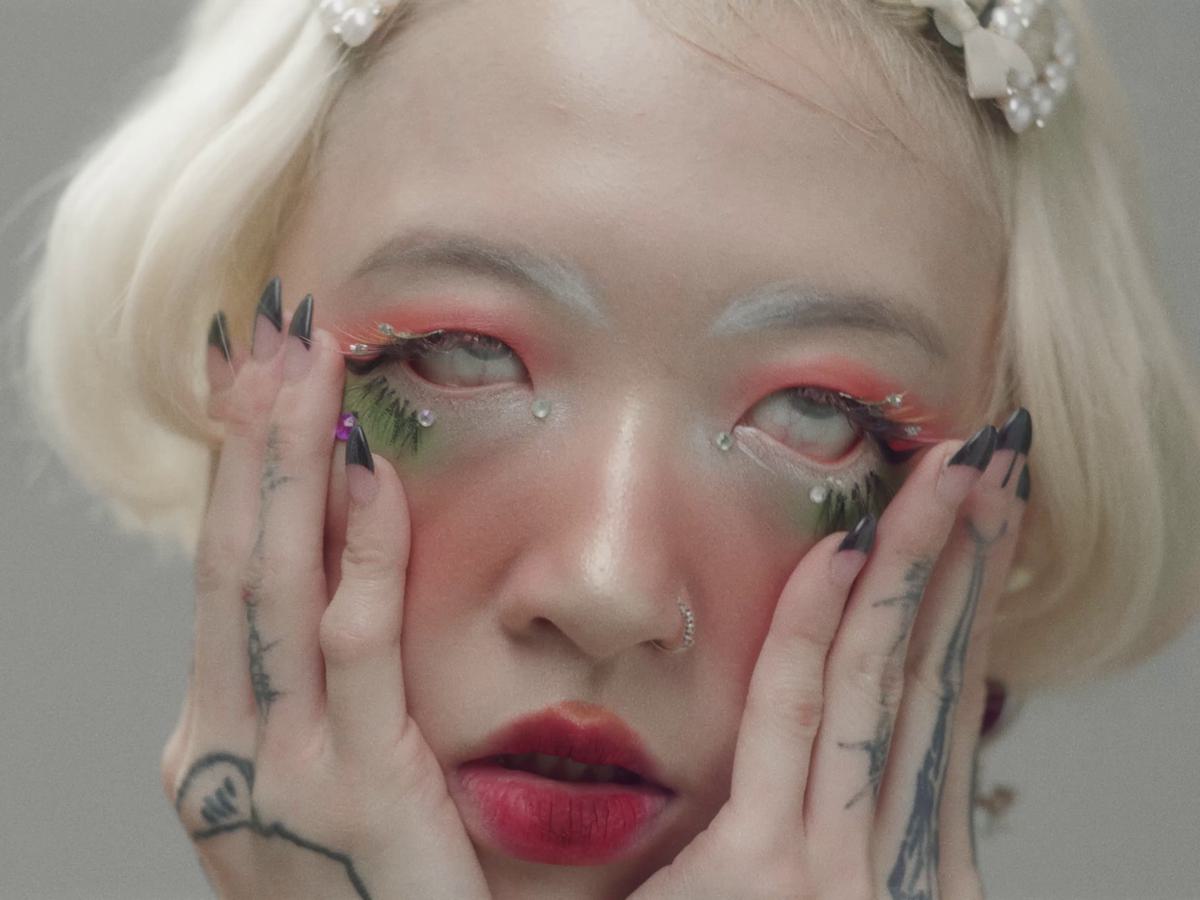 yeule explores the grim and the beautiful through classical-electronic hybrid "Pretty Bones"
Inviting us to an extravagant tea party of rot and decay, the nomadic Nat Ćmiel's world is ethereal and electronic, ripped straight from the pages of Grimm fairy tale.
"Pretty Bones" is the gaunt reflection of a girl adrift. Though attending school in Singapore was a large chapter of her life, her family travelled often, planting the seeds of dysphoria that would blossom into her dreamy, disturbing sonic world.
This gave rise to her gravitating towards the name yeule. Inspired by Final Fantasy XIII-2, belonging to a Japanese sci-fi game franchise, Ćmiel chose "yeule" from a character who dies in a thousand timelines because of a break in the fabric of time itself. She is born again eternally, irrevocably meeting the same fate.
yeule's style is a curious concoction of soft electronica, with a classical touch. She describes the creative process as "psychological haze turned into perfume". The result is vast and cinematic – half-beautiful, half-troubling. Nevertheless, "Pretty Bones" is a dynamic force of fizzing and popping synth, anchored by her hazy, half-whisperings. It seems to occupy this place between being awake and asleep – or better still, between dreams and nightmares.
The visual accompaniment for "Pretty Bones", directed by Joy Song, is as surreal as the track itself. Intended to provoke, bewitch and horrify, expect to see cigarettes stubbed out in your ice cream, hacking at baby's breath and clawing at cakes – as well as her own face.