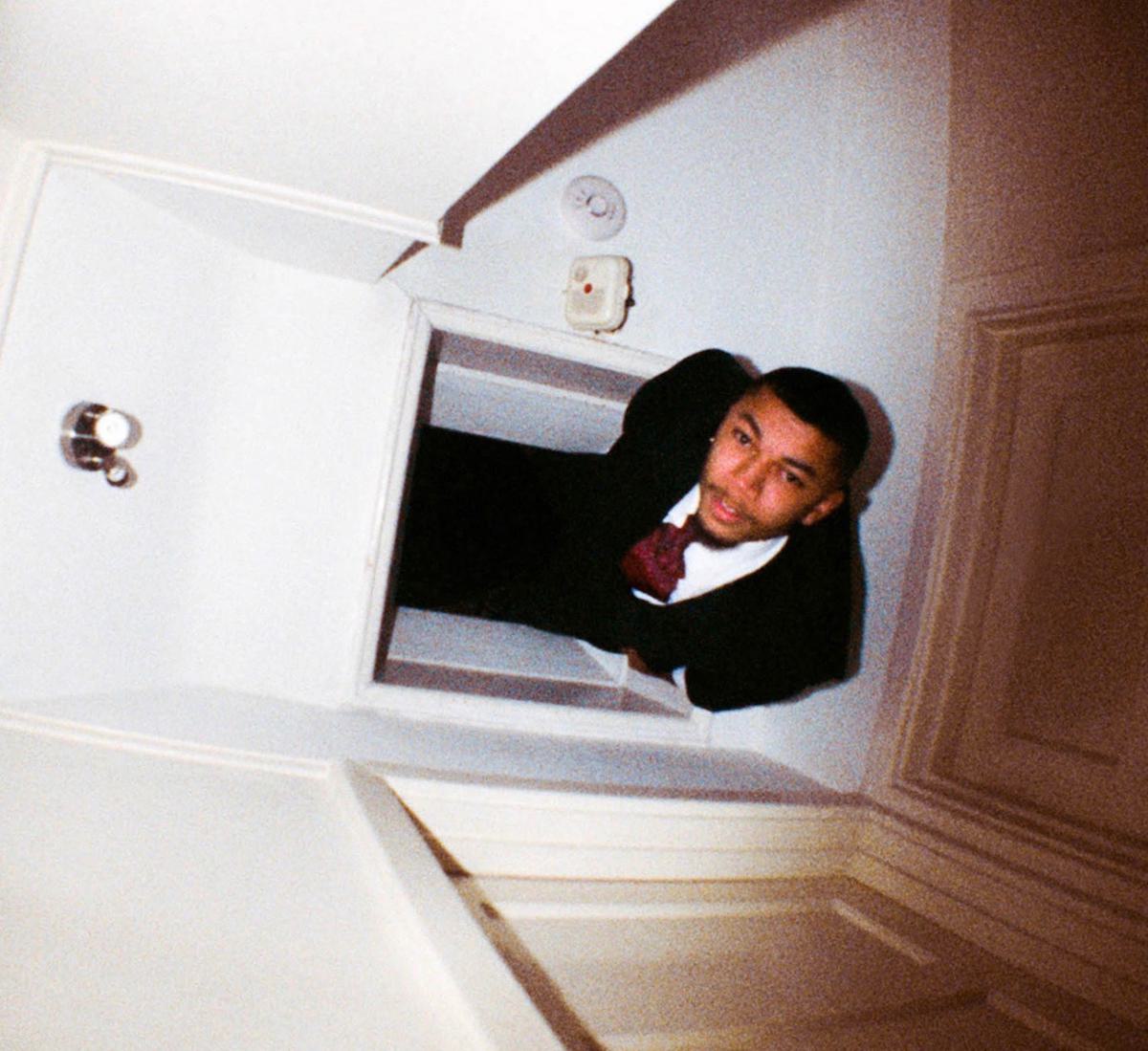 Wesley Joseph's "Imaginary Friends" captures a unique talent which unfolds at night
Slotting perfectly into the current British hip hop scene, Wesley Joseph carves a unique space for his subtly melancholic sound in new single "Imaginary Friends".
Wesley Joseph confesses that he makes music at night. In the privacy of his bedroom whilst everyone else is asleep, this undisturbed, nocturnal energy can be felt through the dissonant mood that his debut track delivers.
"Imaginary Friends" is an ode to Joseph's insomnia, with even the artwork itself being set at night as the artist is painted playing poker, the moon peering behind a curtain, his eyes sullen with exhaustion. "I ain't seen the sun for a minute / been low, found comfort in bodying lyrics," he states, "the eyes stay closed and the mind stay restless".
Born and bred in Walsall, Joseph began making music with the OG Horse collective before moving to London with them in 2016, yet still the subtle hints at a Black Country accent decorate each verse. This music is personal, and "Imaginary Friends'"reveals the reflections and anxieties one may feel when left unable to sleep at night. Joseph lives and sleeps beside his work, his self-production allowing for an honest rendering of his own private thoughts and experiences.
Tired but restless, this need to create music is done through the drive to make a good, honest track, which is supported by his artful lyricism and melodies. "I been living off the fact that / I been killing the melodies and flows" begins each chorus, as Joseph's debut shows that endless late nights have managed to bear fruit and honours the romantic cliché of the exhausted and struggling artist working long into the night. It is proof that great art can be produced without the need for expensive equipment or studios, offering inspiration to the many artists confined to their rooms during lockdown.
"When I haven't heard a song I love in a while and it comes on, it always reminds me of where I was in the bigger picture of life when I first heard it, how the air felt, the energy in my soul in that moment I was alive," shares Joseph, who doesn't just want his work to be self-reflective but is aware of the ability to incite a reactive, personal response from each listener.