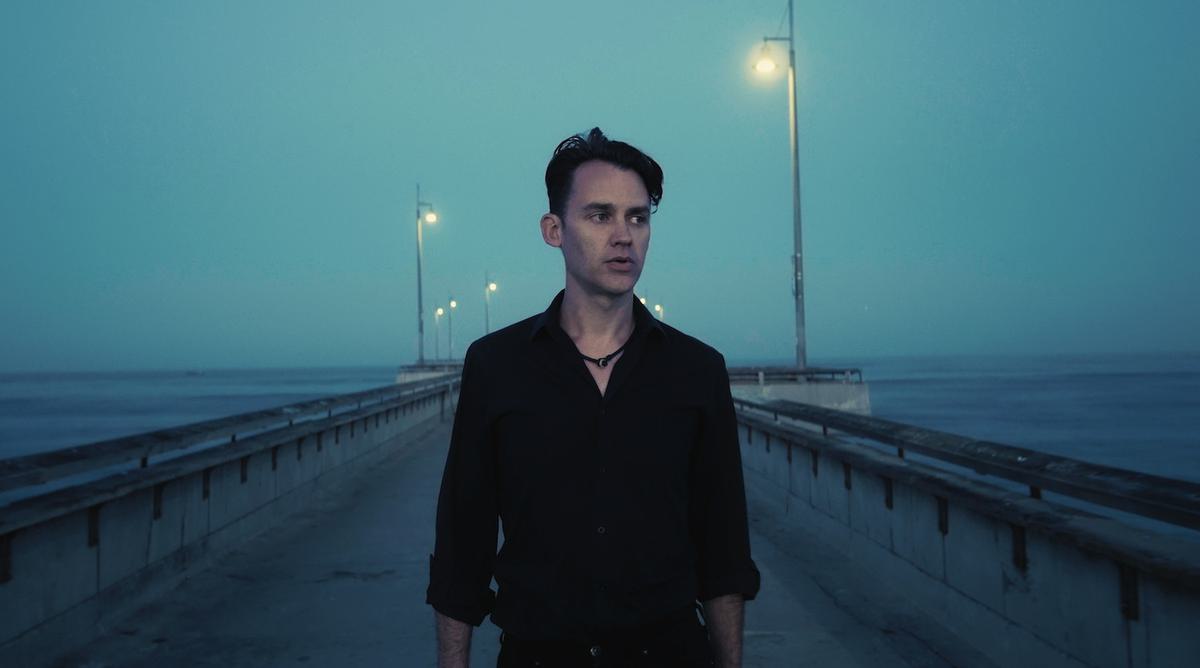 Los Angeles-based Ward laments the difficulties of making art in the infinite space of "Stand Me"
With an alt-rock wail similar to King of Leon or Cold War Kids, Los Angeles-based Ward is a singer/songwriter who deals in classic-sounding melancholy.
No single "Stand Me" sees Ward grappling with the self-loathing generated by hours in the studio, his weathered vocal at once plaintive and self-accusatory. The track's simple, resonant guitar rings out beneath his lyrical self-examination, accented by sprinkles of tambourine as they build towards a climactic swell.
"No one can tell you how to be an artist, because being an artist is being yourself. Anyone who says it's easy to be yourself is either lying or utterly blessed," Ward tells us. "It's incredibly hard to stay honest, positive and confident. I work every day, 15 hours a day, to make music my profession. I grasp. I fall. I fail. We all do. It takes a toll. I wrote this song because I am truly sorry for any time this journey has gotten between me an the one I love.
"The accompanying video was one shot and one take (just like life) on the Venice Pier at 5:25am. If you watch beginning to end, you can actually see the light change as the sun rises throughout the four minute video. By the end, warm oranges have overtaken the blue greens.
"I wanted to shoot the video for this song in an infinite space, like wandering through a canvas," Ward continues. "Miriam Wilson came up with the genius idea to film on the pier. It's a perfect visual for a journey, a path, born out of an infinite sea and driven toward an inevitable conclusion that we are sometimes afraid to pursue."
"Stand Me" is out 29 June.