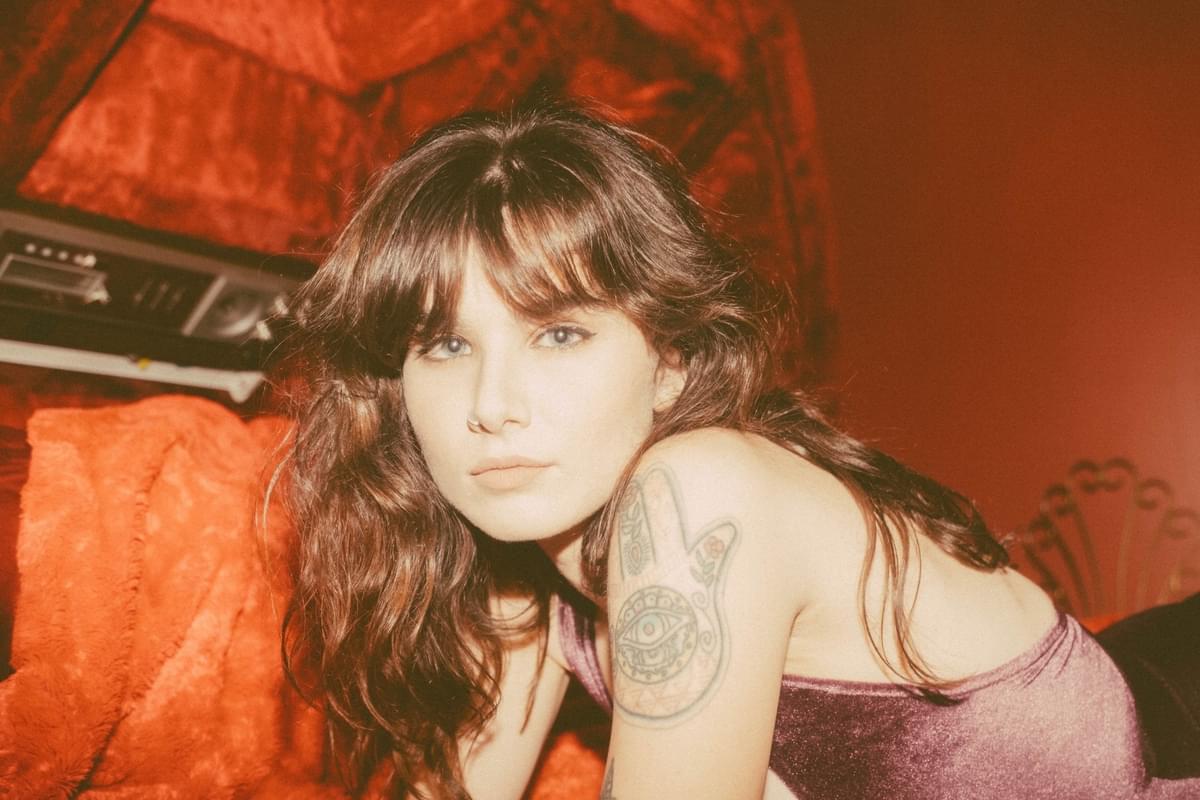 Nashville's Victoria Bigelow explores cathartic accountability on "To Everyone I've Loved Before"
Reflecting on her past relationships with striking clarity, singer and guitarist Victoria Bigelow unravels feelings of guilt and self-doubt, shaking off her insecurities and taking responsibility for her past behaviour in latest single "To Everyone I've Loved Before".
Following her debut EP Going Blue, Victoria Bigelow's latest offering is patient, vulnerable and honest as she pens an open letter to former lovers and her past self, apologising for the mistakes she's made.
With a cathartic outward breath, light and woozy strings ease the track softly to life, with their Americana-tinged hum evoking a sense of nostalgic reflection. Bigelow's silky vocals bring us back to the present, as they guide the track's sharp transitions, indicative of her determination and resolve to take responsibility and do right by those she hurt.
"This song is paying homage (while simultaneously apologizing) to my past self and former lovers," says Bigelow. "It's impossible to be sure of your love for another person when you're unsure of the love you have for yourself. Writing it for me was an acknowledgment of the pain I've caused others by being reckless with their hearts and vulnerability, and the pain I've caused myself by being reckless with my own."
As she sings, "I never really was too sure of you… I never was too sure of me" in the hook, we're ultimately following a journey of self-discovery – the assertiveness in her words exaggerated by the understated arrangement. The track was co-produced by Bigelow and her boyfriend Devan Skaggs in the couple's bedroom, adding to its intimacy and familiarity.
Singing "I feel nothing but I wanted you to kiss me / I wanted you to remember the way that I smile", Bigelow's gentle, honeyed vocals flow effortlessly over the track's minimal arrangement, building a soundscape loaded with raw emotion and vulnerability. The steady pace resembles the control Bigelow has attained by letting go of the complex relationship with herself that's been holding her back.
An affecting and relatable cut, the message of reflection and self-love is heard loud and clear. Bigelow's powerful songwriting and evocative vocal performance sits her comfortably alongside her contemporaries.
Get the Best Fit take on the week in music direct to your inbox every Friday