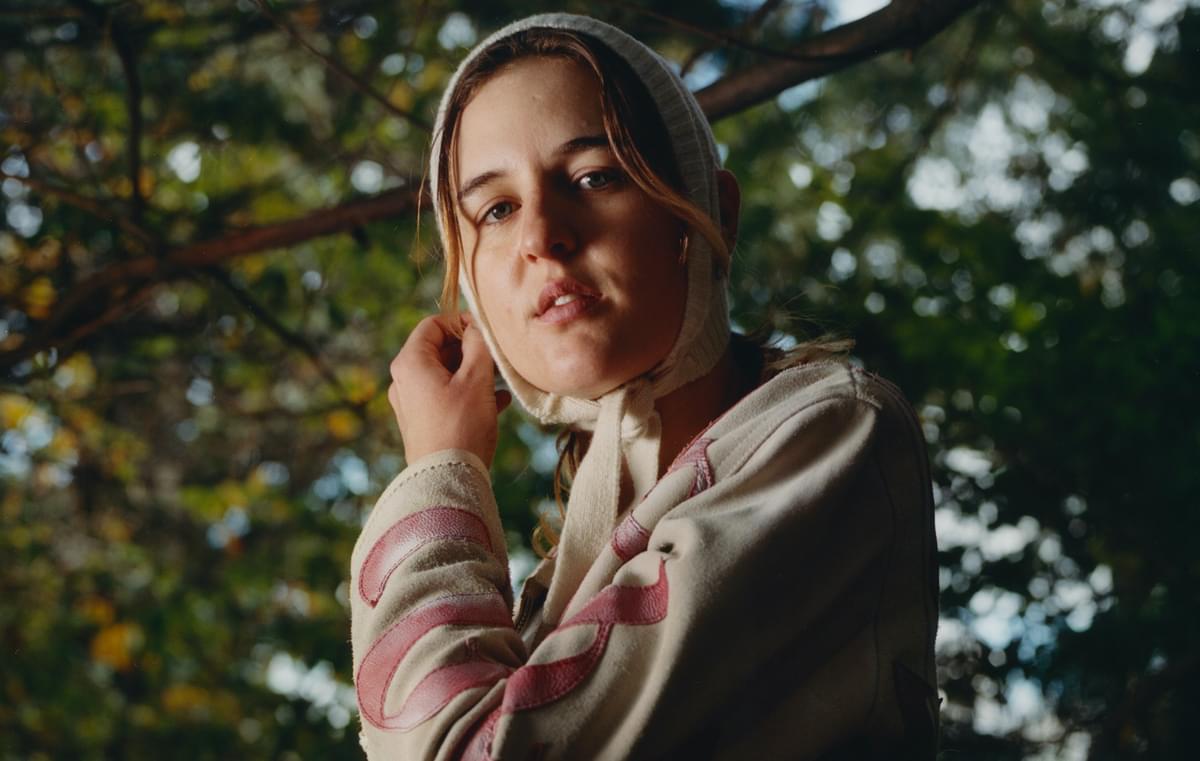 Tiberius b's "Olivia" is an acceptance of the self enveloped in weighty alt-pop
From London to Western Canada then back again, Tiberius b continues to carve out their alt-pop lane with "Olivia".
The moniker of singer and producer Frank Belcourt, Tiberius b retains pop sensibilities through esteemed songwriting. Coming to a head in their debut EP Stains, released last year, the six-track project showcased their breadth - from the sentimentality of "Big Deal" to the melodramatic reflection of "No Smoke". Through and through, they deal in themes of gender, sexuality, isolation, and heartache, all the while being presented as bittersweet euphoria.
Raised amongst the greenery of a remote island in West Canada, Tiberius b relocated to their birthplace, London, in 2017 and their rise soon followed. After signing to Mark Ronson's Zelig Records amid the pandemic, the shift in responsibility and new opportunity of collaboration resulted in a honed sound - uniting the synth and bass-heavy learnings of Ronson with their own power chords and harmonies.
With their new track "Olivia", Tiberius b considers acceptance of themself while describing how the track "chronicles a fallout I experienced with my family during a precarious time where I was clumsily exploring my queerness as I moved to London."
"This song was made in collaboration with Cecile Believe during a residency we did together in Spain in 2018. Cecile's production guided me in the song to transform the fragility and mistrust I felt towards myself and my surroundings into a sort of euphoric, resilient anthem."
Arriving alongside a late-night music video where Tiberius b is seen as both resisting and relishing within her mindset. Director Alice Schillaci explains, "jumping into the video for 'Olivia' was a way to enter the complexity of Frank's world. Playing between an actual life experience and the fantasy you need to escape from it. Feeling home means a lot, finding home is nothing but a constant process that involves your capacity to adapt and embrace inherent changes. This is the story we wanted to tell without being too serious about it."
Get the Best Fit take on the week in music direct to your inbox every Friday