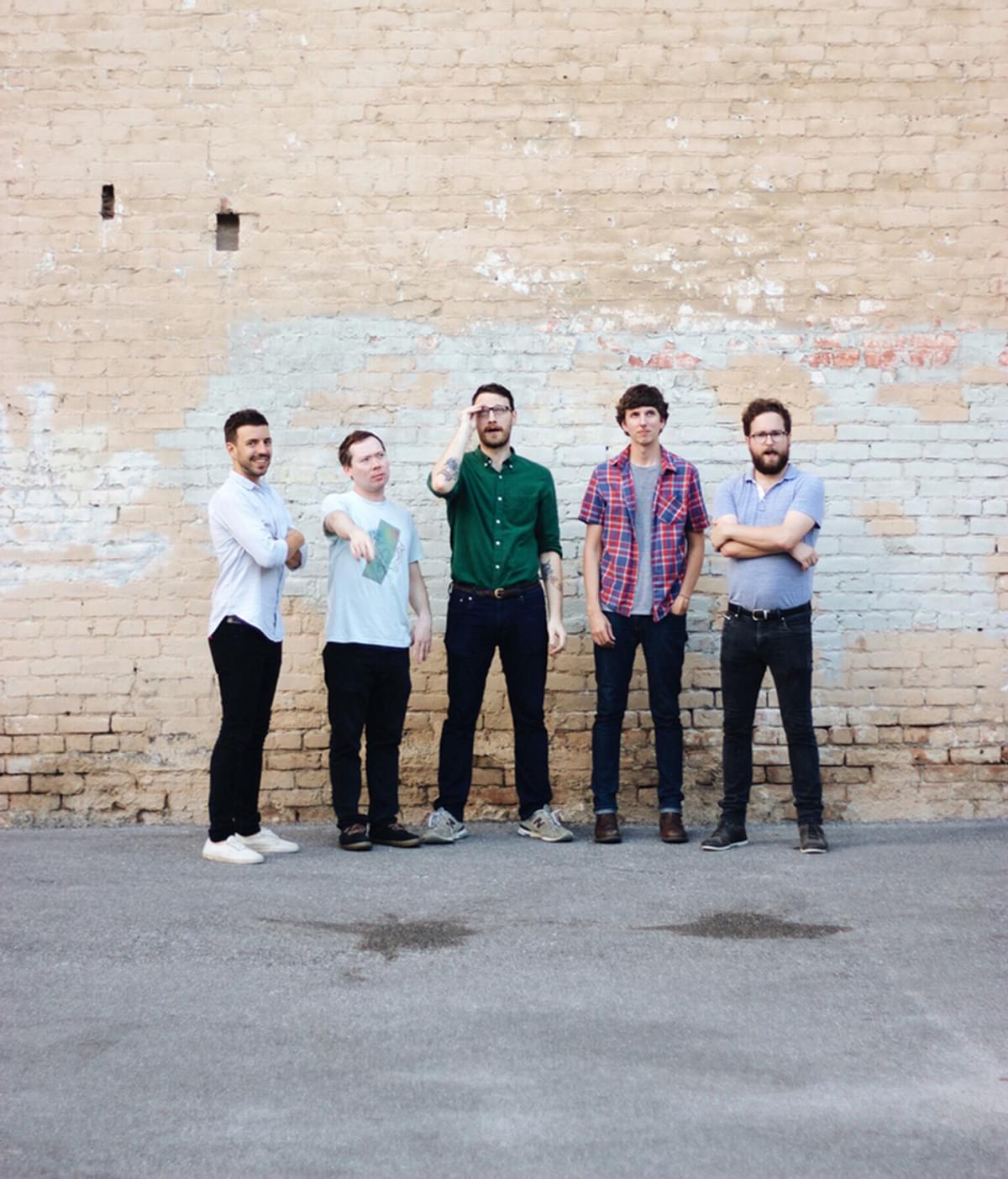 The Eastern Sea share bonus acoustic version of "The Curse"
Ahead of their upcoming North American tour, Austin's The Eastern Sea are sharing a stripped-down take of The Witness standout "The Curse".
As they've released some of the most intriguing indie-pop of the last half-decade, the band have built a readily identifiable sound shaped from lush orchestral arrangements and diverse instrumentation. It might seem strange, then, to release a bare acoustic rendition of one of the best tracks they've ever put to tape.
But "The Curse (Acoustic)" is the rare alternate take that adds to the listener's understanding of both the song and the band.
Though currently a five-piece, The Eastern Sea began as the bedroom project of frontman and primary songwriter Matthew Hines. This acoustic rendition is not just a stripped-down version of a track built layer by layer in the studio, then, but the rare glimpse of a song as it was originally conceived.
The horns of the album version are gone, replaced by a fingerpicked acoustic and a slightly rawer vocal delivery; "The Curse" always had an air of melancholy, but it's impossible to escape here. That this could be transformed into the disco-funk highlight that appears on The Witness is a testament to the band. That it sounds just as engaging in this rendition, that it's capable of transforming the way you hear the album cut... well, that's a testament to the songwriting ability of Matthew Hines. He had this to say:
"'The Curse' is a song about resisting the inevitable - aging, missed opportunity, the decay of friendships, creative failing, etc. While all of these things seem scary at first, accepting them as part of life can be a liberating experience.
This particular acoustic arrangement was how the song was originally conceived, so after the experience of developing a bigger, more elaborate sound for the track, releasing an intimate and melancholy version seemed like a fitting homage to the song's theme. It acts almost like a time capsule for the song, giving us (and hopefully our fans!) a new perspective on the creation of our album The Witness."
Catch The Eastern Sea during their US tour on the dates below. Purchase the album via iTunes UK here.
February
27 - Houston, TX - Satellite Bar
28 - New Orleans, LA - Gasa Gasa
March

1 - Athens, GA - Caledonia
2 - Chapel Hill, NC - Local 506
4 - New York, NY -Rockwood Stage 2
5 - Philadelphia, PA - MilkBoy
6 - Annapolis, MD - Metropolitan Kitchen
7 - Indianapolis, IN - Hi-Fi
9 - Dallas, TX - Double Wide
10 - Austin, TX - All Saints Episcopal Church (Unplugged on the Front Porch)
Subscribe for news and competitions