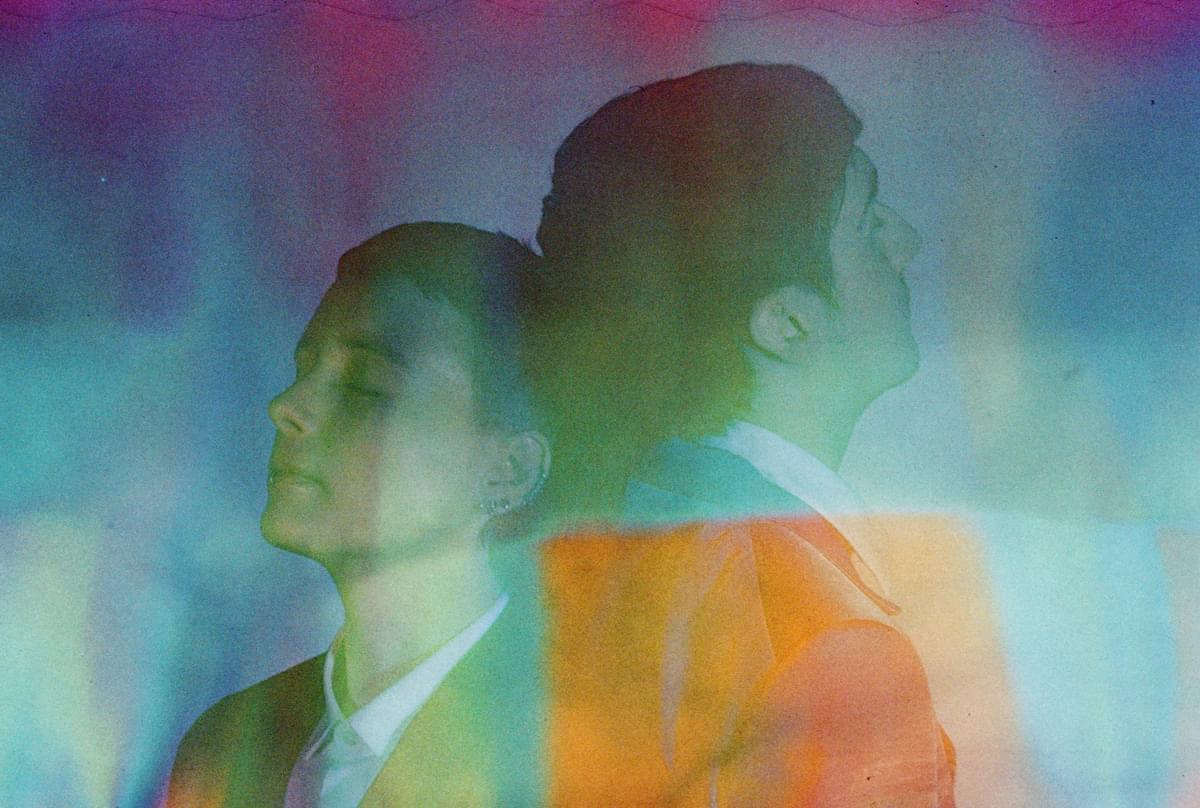 STRABE hang on to finite moments of bliss in "Life On Pause"
The London-based duo, comprised of Emmet and Angelia, savour simplicity in a euphoric re-introduction to their music that captures the sentiment of post-lockdown life.
Following the immense viral success of "Best First Year", a spookily prophetic single released on the cliff edge of normality in 2019, STRABE re-emerge with "Life On Pause". Their first release this decade, it's a melancholy-tinged reflection of the fleeting experience of youth, that sees the band subvert the notion of living fast, instead seeking to scavenge for beauty in the mundanity.
Despite a clear appetite for their music, STRABE were wary of capitalising off TikTok fame with a quick release, instead carefully selecting the song that would capture their ethos the most. "It's a song about taking time to be still," they tell BEST FIT, reflecting on the tumultuous era of its creation. "Letting those periods of stillness and limbo - that can so often be frustratingly stagnant - provide space for creativity to take over as you explore and express yourself."
Pieced together through fragments of long-distance voice notes, "Life On Pause" sees STRABE straddle with their early viral success through an ode to their origin story. It glimpses at the chaos and severity of modern life and decides on a simple solution: "Let's put life on pause". Though written pre-pandemic, the sentiment reigns truer than ever, following two years mired in restriction and artificial communication that rendered many of the small, adolescent-defining experiences obsolete.
For STRABE, music existed as an essential outlet during a period of turbulence, as Angelica confesses: "Each of us had a point over the past few years where circumstances out of our control forced us in new directions." But that's not to say any negativity seeped into their sound- pain is instead harnessed to create an uplifting, soft soundscape worthy of bedroom dance parties. "Through these moments we found that music was the one consistent part, as well as the part bringing us most joy.
It's a joy most evident within the lyricism, with the track leaning more towards a gentle celebration in favour of rose-tinted romanticisation. They carefully impart a sweet plea to preserve the now - a fitting introduction to a duo who met briefly by chance in a Cork festival smoking area, reunited months later after forgetting to exchange numbers.
Since, an undeniable sense of fate has enveloped their sound, as if they were simply meant to create music together. Angelica explains: "Emmet said to me "if you commit to music, I'll commit", and that was it. We've been honest and supportive of each other along the way, and most importantly we have fun when working together."
"Life On Pause" is the ideal return for a band already soundtracking the coming-of-age experience through an inherently Gen-Z reassurance that it's okay to revel in the limbo for a while. "We've been our most authentic selves throughout the process of writing this, as well as in the visuals that go alongside, so it feels fitting to have this be our hello."
Get the Best Fit take on the week in music direct to your inbox every Friday