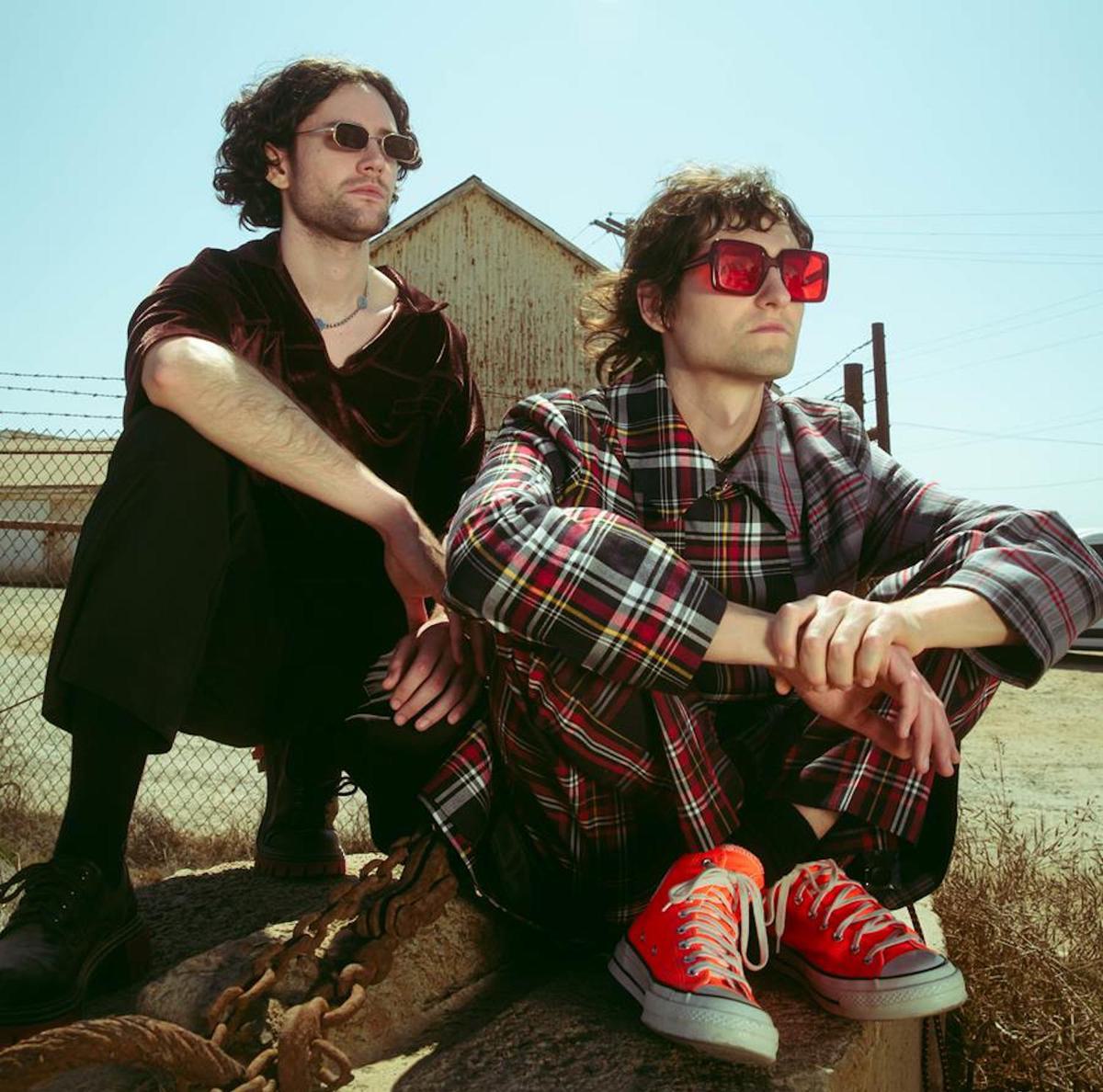 Sports champion glitterball-glazed funk pop via dancefloor-dazing "The Look"
Oklahoma duo Sports, made up of childhood compadres Cale Chronister and Christian Theriot, blaze through brain-burrowing bass-bounce and funk-flexing shimmer on latest track "The Look".
Following the lithe footwork of Sports' recent singles "Baby Baby" and "Never Know", the outfit continue to draw firepower from a torrent of frenetic guitar flurries, immaculate vocals and contagious synth patter; an exercise in unfettered all-out disco-drenched antics that bears witness to the pair on dazzlingly tight form.
Tapped from upcoming EP Get A Good Look Pt.1, Sports delve into a broad-spanning lyrical world informed by themes as disparate as their overarching sonic surroundings. With an upbringing that in part revolved around habitual MTV viewing, the duo embrace stylistic nods direct from the golden age of late-'70s/early-'80s pop: shades of Prince slinking in alongside Let's Dance-era Bowie. The latter icon's influence is keenly acknowledged by vocalist Cale Chronister: "In the demo process, it started with the bass line. I just laid that over some drum loop I found. I had vocoder throughout the whole track. It was a lot darker. But we worked on it for like 2 years and it took this shape somehow along the way. I later came up with the "hey man" thing cause I was really wanting to rip 'Suffragette City'".
Sports
·
The Look
Cale further explains the broader impromptu context of the track: "'The Look' was inspired by a comment a stranger made to me while I was out eating lunch. He interrupted me and asked who my agent was, assuming that I was a model. And then wanted to help represent me. I just kind of laughed because it seemed like such an LA cliche. But he was serious and told me 'You've got the look of the moment.'"
The adrenaline-rush inducing effect of performing is also found mirrored in the mechanics of the song, lending additional sensory delirium to its dizzying architecture: "The verses of the song were inspired by playing a show, like what goes on before Sports shows. Trying to cash in drink tickets, getting nervous," Cale explains. "And also a story my dad told me about someone on LSD he saw jump out of a window because he thought he could fly. I don't know if it's a true story or if he was just trying to tell me not to do drugs. I don't know why, but for me it all connects. The verses are the green rooms, the unhealthy habits, the anxiety. The chorus is the stage. The stage is the drug."