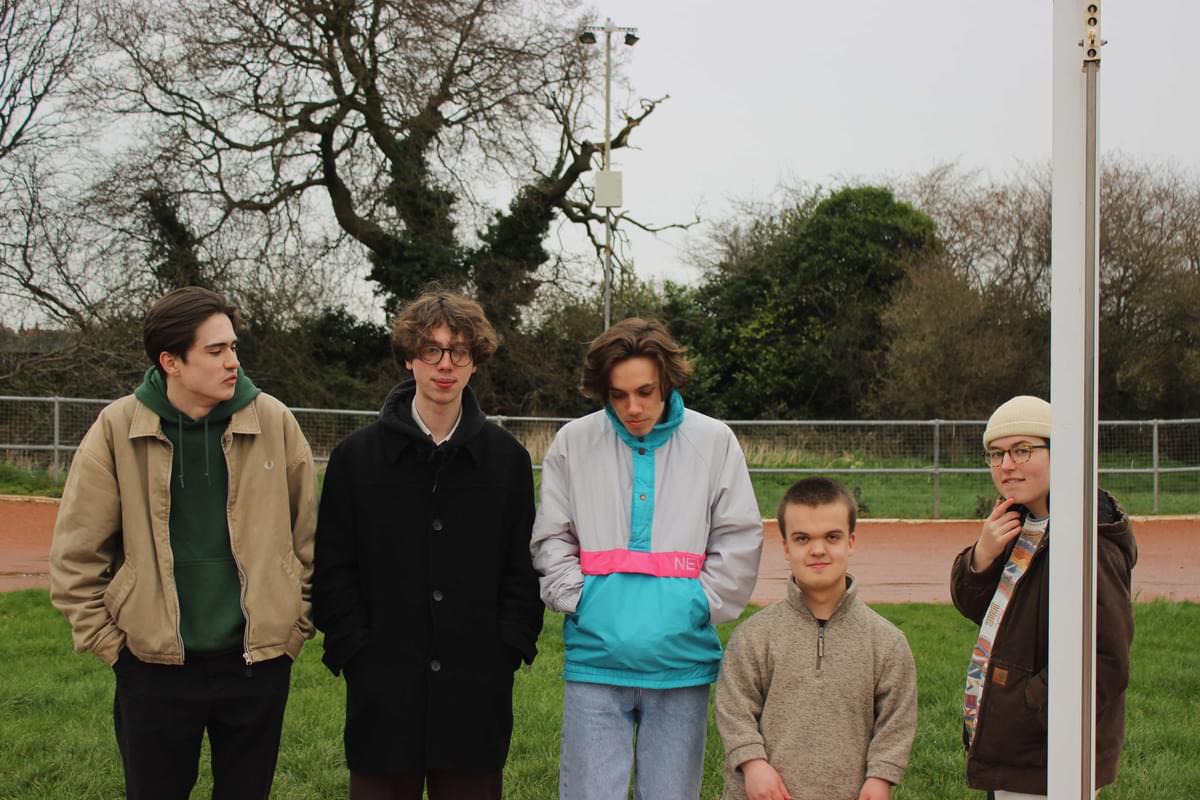 Coventry newcomers Souki push boundaries on their debut cut "Miura"
Permanent Creeps signees Souki meld thumping, fuzz-laden garage-rock with dark jazz-esque breakdowns on "Miura".
Most brand-new artists would craft a setlist before organising a gig, but Souki opted for a different pathway: the Coventry-based quintet booked a show before they'd even written a song. Over a two-month period, the group pulled together a set and the eclectic two-part story "Miura" was conceived.
Their unorthodox approach runs consistent through to their creative processes. Launching with an unrelenting urgency, the fuzzed-out and bouncy instrumentation of their impressive maiden offering is paired with an effortlessly restrained vocal melody, which initially tells the tale of a man obsessed with the end of times.
"The first narrative was inspired by a documentary on 'Preppers'", explains the band. "The survivalists who are convinced of the immediacy of the apocalypse, and dedicate their lives to preparation for doomsday. In 'Miura' the prepper takes all these steps to prepare for the end of the world, only to be killed by the stress."
The track suddenly takes an unexpected turn, dramatically shifting into a cacophony of ominous and dissonant sounds, with a spoken-word account recalling Miles Davis crashing his Lamborghini Miura in 1972.
"The crash had a huge significance on the musician's life and marked a significant shift in his output, with albums The Big Fun and Get Up with It recorded in the years following the crash," continues the band. "The separate narratives are joined by a reflection on T. S. Eliot's The Hollow Men as a central inspiration to the song."
Get the Best Fit take on the week in music direct to your inbox every Friday