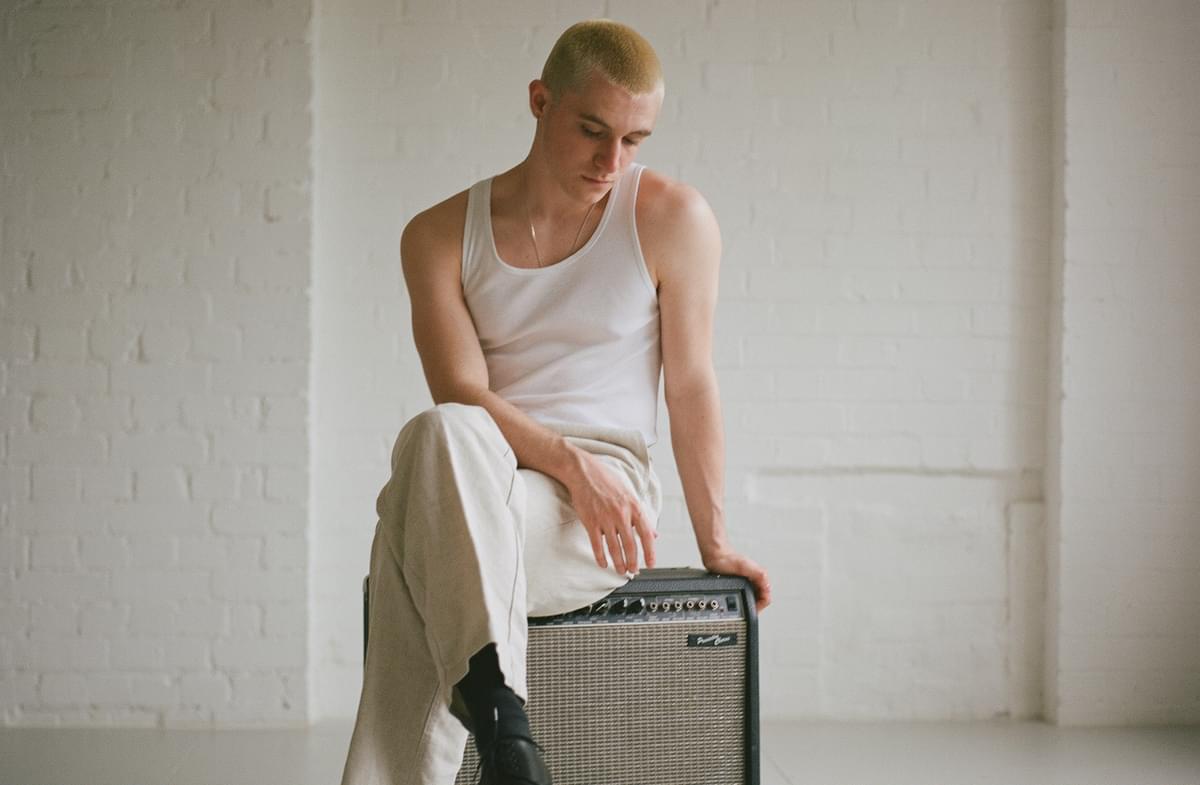 sona blue paints a weighty picture of adolescence in "soft top"
"soft top", along with the release of his debut EP saint, sees East Londoner sona blue closes a chapter on his youth as he prepares to look ahead.
sona blue is an empath led by experiences. From being deeply moved upon learning of the tragic death of Frank Ocean's brother two years ago, he turned inwards and was led to reflect on the importance of family in his own life. "I feel like you never appreciate things until they're gone," he comments. "I wouldn't know what to do if that happened to my brother."
Focussing on a twinkling vista of love, loss, gratitude, and growth, "soft top" emerged, which savours the close relationship he has with his younger brother – a lifetime of road trips and collaborative playlists, along with all of the other elements, both joyful and bittersweet, which have made up their shared history.
The artist cites Tyler the Creator and Brockhampton among his biggest influences, and like them, his introspective, searching lyrics reach deep into his psyche, transforming pain into renewal. The backdrop of lo-fi R&B and supple electronic soundscapes add a cinematic quality which is well-matched to the coming-of-age tropes being explored here.
"We've always been close and I wanted to write about how love in a family situation differs from that of a romantic one. It's about growing with someone whether you want to or not and I think that's really special."
In fact, his sibling is an integral part of his debut EP saint, as a sort of surrogate identity. The EP's eponymous track pays tribute to his brother's resilience in the face of challenges and provides a lens for the artist to reflect on the struggles and evolution of his younger self. While earlier songs express regret for romances that have fallen by the wayside, it seems fitting for the project to conclude by focusing on a more enduring love, the kind that you don't choose but is yours to keep. Whether you can agree on which album to play in the car is another matter.
Already, sona blue feels that his sound has changed a lot since he first started putting together this release over lockdown, along with producer JoeyEighty. "I feel like I know myself now a lot more than then," he reflects. "Everyone says you have to cherish those years, you don't know what you've got until you've moved on."
He may be ready to move on but in the meantime, "soft top" and the larger project is a wise and meditative swansong for sona blue: lessons learned throughout youth, and a deep exhale of breath before he plunges into the next rite of passage.
Get the Best Fit take on the week in music direct to your inbox every Friday