After SEB's viral hit "seaside_demo", the 24-year-old LA-based artist has carried his characteristic suave wistfulness into a new single, "god of the sunsets". Preceding a new act in his catalogue, the track also arrives alongside the release of a companion zine titled PULP.
Like the hippie leader of a band of anxious youths, "god of the sunsets" sees SEB charging through dark times by seeking the calming remedy of Miami's sunset. Rough around the edges in SEB's notable DIY style, a chopped hook earworms through funky, bohemian bedroom-pop: "It's been some time / You've been on my mind, baby / Mix your lemon with my sweet-ass lime, baby," he sings coolly and thirsty for a dose of the homely orange sun as an antidote to his Stockholm Syndrome relationship with anxiety.
Dropped in the same week as World Mental Health Day (10 October), "god of the sunsets" touches on SEB's personal experiences with anxiety. Growing up in Florida, SEB and his mother, Florence, would soothe his anxieties by watching the Miami sunset together, leading to a lifelong anchor.
In the accompanying music video, SEB's silhouette moves across the static of a home video while orange lamps simulate sunsets in a dark room. The dusky track – bursting with colour and infallibly optimistic in its production – juxtaposes anxiety, offering a fleeting remedy to discomfort by immortalising the sunset.
"There's something beautiful, yet so tragic about sunsets," shares SEB. "For a short moment at the end of the day, the sky is lit up with brilliance while counting down to darkness at the same time. I try to capture that feeling whenever I write music."
The single follows SEB's debut EP IT'S OKAY, WE'RE DREAMING, a vibrant and intelligently crafted depiction of youth culture that retroactively acts as Act I in his discography.
Storytelling is key to SEB's expansive vision for his bedroom-pop universe. The accompanying zine is an abrasive yet stylish mood-board of collages, messages, a secret playlist, and childhood photos. Heavily inspired by the late '90s and early '00s, the zine conceptually captures the artistic, musical, and interpersonal influences that have paved his way thus far and also reiterates the heights he's reached. Like Sharpie notes in a high school yearbook, the scribbles read "good luck in NYC", "we'll talk everyday (sic), promise" and "i know you're dreaming, and you don't need my advice, But never wake UP".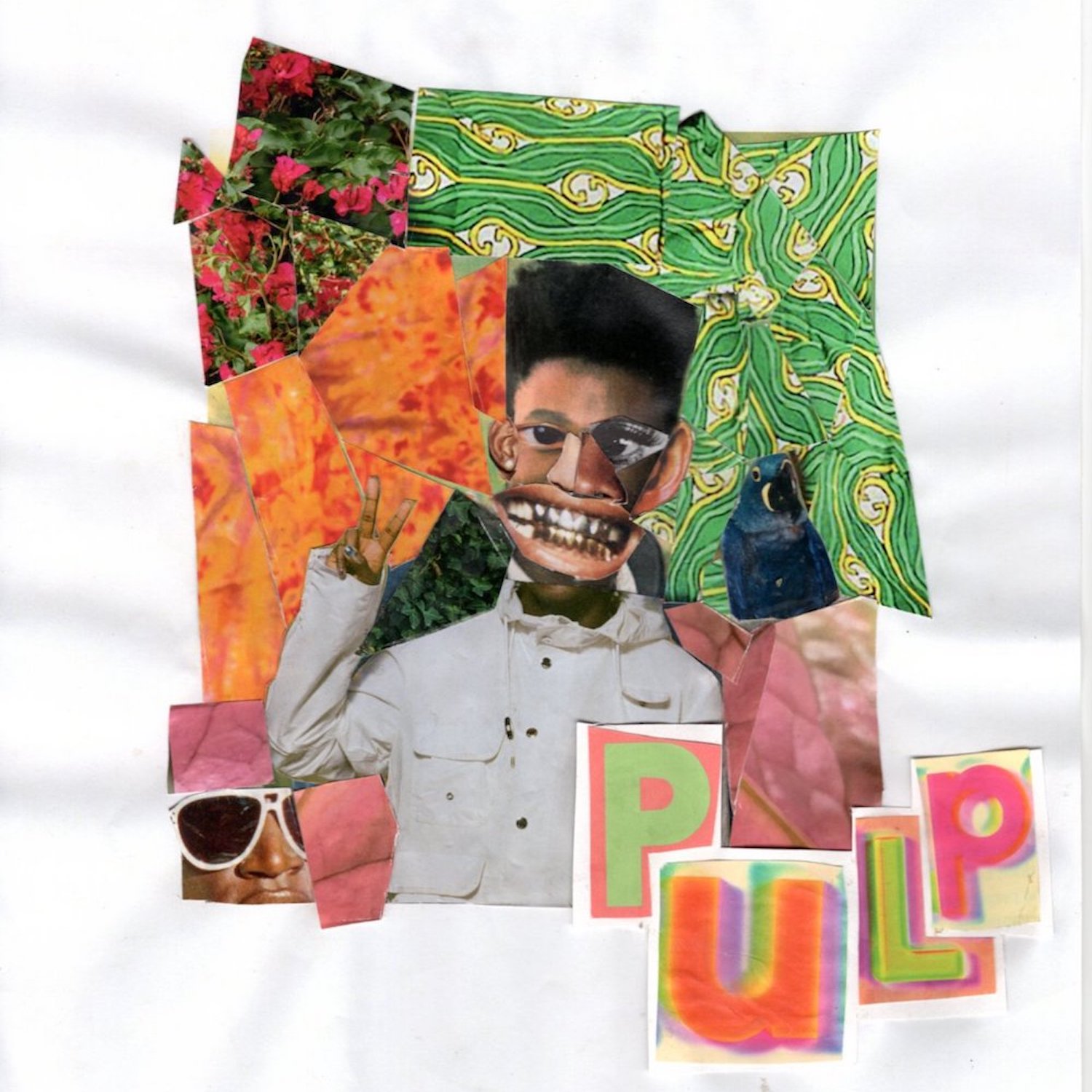 An emergent theme in SEB's new release is the uncertainty of the between – between anxiety and calm; between cities as he builds his musical career; and between past and future on an ongoing journey. In tandem, both the music and the zine lean into SEB's upbringing alongside an intimate feature interview with his mother, that explores her own experiences of the in-between. Florence details her move from Haiti to the US, her balancing of a career as a physician and her love for art, and her relationship with her children and their futures. "god of the sunsets" is sandwiched between an excerpt from this interview – "flo's_interview_1" and "flo's_interview_2".
Packaged into a multimedia, audiovisual experience, this latest release is a humble reminder of artistic capability, heritage and a highly opportune, glowing future. A dose of happiness amid chaos, "god of the sunsets" is the calm after the storm, a note that all will work out as it is meant to be.
"god of the sunsets" is out now via Mom+Pop. Find SEB on Instagram.