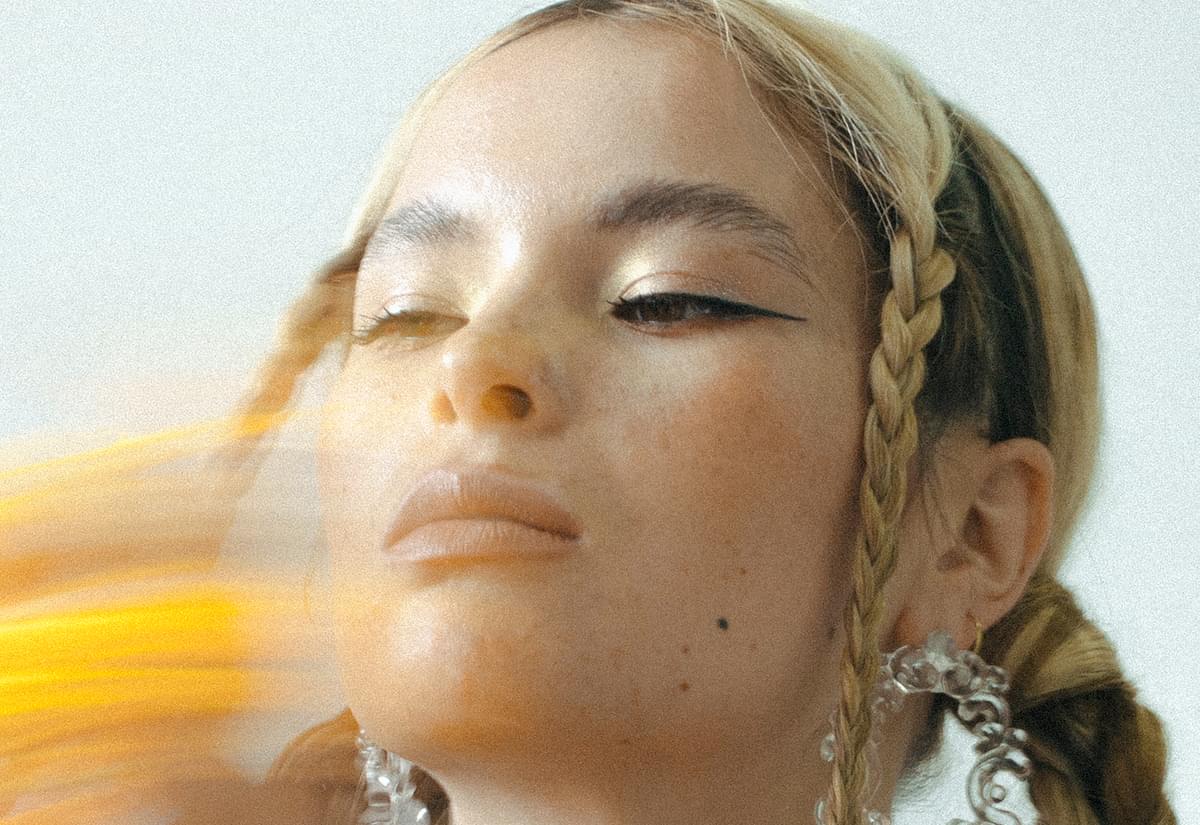 Saya Gray invites us into her world with "IF THERE'S NO SEAT IN THE SKY (WILL YOU FORGIVE ME)???"
Canadian-Japanese singer-songwriter Saya Gray blends folk with ethereal electronic pop in the first track from her new project, 19 MASTERS.
Make no mistake – Saya Gray may be a new artist, but she is certainly not a new musician. Growing up in a "funky little house in Toronto", Saya describes how her childhood home "seconded as a music school", where it was pretty much "für elise from the moment you woke up to the moment you slept". Having a dad who tours as a jazz trumpeter and a mother who founds independent music schools tends to produce that sort of household, I guess.
Being saturated in such a musical ecosystem, where she and her brother Lucian would improvise with "whatever instruments that were laying around the house", Saya came to view music-making as "autonomic" – an unconscious extension of herself.
Gray plied her skills as a bassist by tagging along to her dad's gigs, becoming "extremely influenced by the music he made and artists he played with", before going on to tour globally with artists such as Daniel Caesar. Yet, as someone who admits to having a "very hard time following rules", it was inevitable that Saya would make the "natural transition" to becoming an artist in her own right.
Saya's lifelong immersion in music has certainly served her well. In May 2020, she released her stunning debut single, "SHALLOW (PPL SWIM IN SHALLOW WATER)", an intimate, pared-back track developed from voice notes recorded in between tour dates. On the track, delicately plucked arpeggios provide the perfect backdrop to her vocals – at once ethereal and disarmingly direct.
In her newest single, "IF THERE'S NO SEAT IN THE SKY (WILL YOU FORGIVE ME???)", Saya invites us back into her dreamy sonic world; we open with haunting acoustic chords, evoking the folk ballads of Elliott Smith before her vocals break through to take centre stage.
Saya avoids the expected; just when you expect the track to drop, we instead resurface to an eerily quiet soundscape where ghostly bird calls and distant sonic wails provide our only company. False starts, "figures [of] eight," and repetitions are integral to this track, as Saya explains: "I felt it was important to begin with a song that's about the end of a cycle [since it] was written in a time of transition, extreme confusion and escapism."
She continues, "I felt it's reflective of the current climate in our society and the feeling of external and internal suffocation we face trying to navigate the balance of self-perseverance. The song was an inner dialogue of my mental state at the time, shoving myself into a box of what I felt I had to be in order to thrive."
The track's music video, produced by Canadian-Chinese director Jennifer Cheng, gives us fleeting glimpses into a world in which Saya has "never felt so misunderstood." Throughout the video, random images are spliced together: a woman preening herself in a looking glass, a man cutting his hair in time to the beat, judo players grappling, toes intertwining, all while Saya struggles inside walls of plastic – that self-constructed box of conformity which always proves so difficult to escape.
"IF THERE'S NO SEAT IN THE SKY" is the first track from her highly anticipated debut project, 19 MASTERS, which will be released by Dirty Hit. When asked how she became signed to the now formidable label, Saya describes meeting the label's A&R, Cherish Kaya, on a "chewed gum infused bench" in Portobello, where they sat and "just talked truths."
Through Cherish, Saya was introduced to Dirty Hit's co-founder, Jamie Oborne, and saw that "he and the team had the honesty, energy and non-conformity that [she] was looking for," providing the "obvious home" for her music. Let's hope they continue to provide it for many years to come.
Get the Best Fit take on the week in music direct to your inbox every Friday