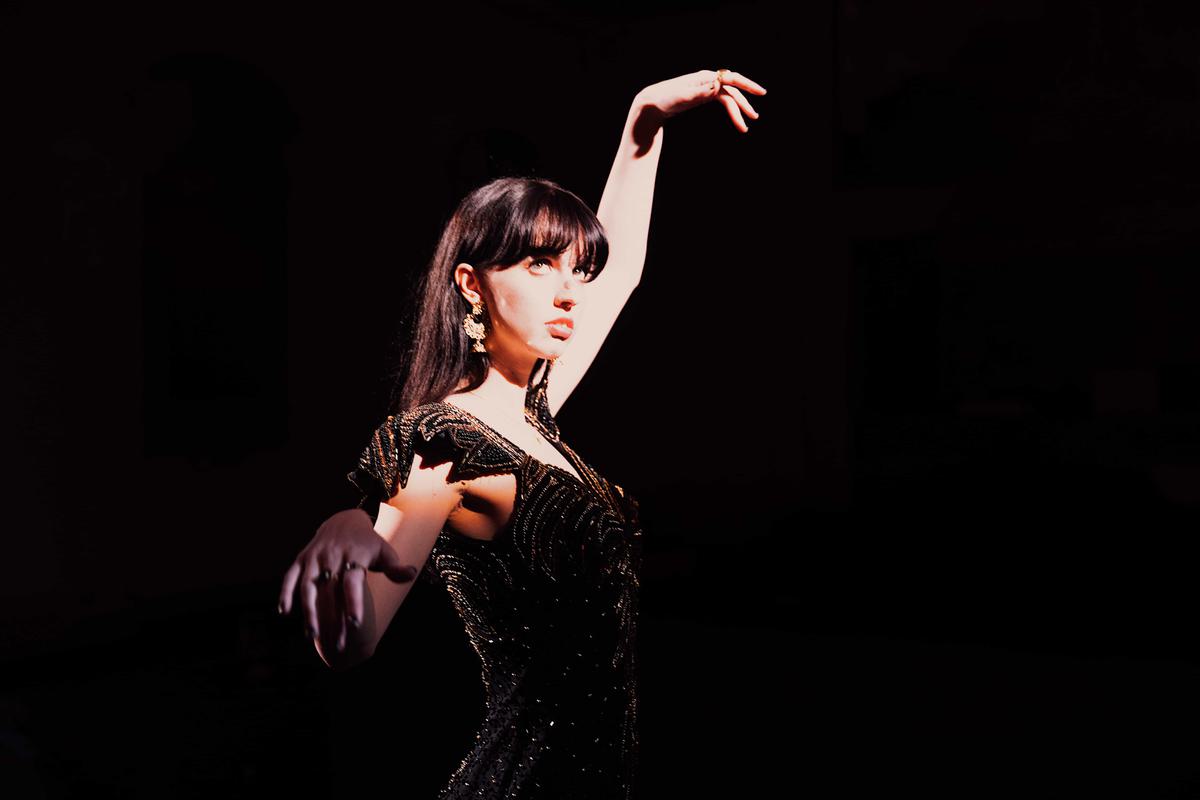 Rosie Alena confronts social media's unrealistic ideals on "Adore Me"
Rosie Alena unveils her most vulnerable single to date in "Adore Me", taken from her upcoming debut project.
Rosie Alena is writing music for introspective souls. Despite having only four singles to her name, her music has a timeless feel - enriching every track with grand gestures of authenticity.
"Adore Me" is brimming with cinematic grandeur. "Life's a show and we all play our part" she muses, casting herself as the leading lady in this technological thriller. Our sense of self is entangled in the internet, and Rosie captures this feeling with poetic intent - served with a side of champagne.
"Most of my songs stem from inner monologues turned into written streams of consciousness and poems," she tells Best Fit. "I really thought about the project as a whole rather than a few random singles flung together. It was important for me to come away from the writing and recording process with a full body of work that fluidly transitioned from song to song and made sense as one."
"I wanted "Adore Me" to command attention whilst also maintaining a sense of vulnerability. For me, the song represents the desire to present a perfect lifestyle; controlling how we are perceived by others. We all yearn to be adored."
"Adore Me" is the grand finale of her upcoming six-track project Pixelated Images, representing different versions of her emotional self. Inspired by the tender songwriting of Joni Mitchell and Angel Olsen, Rosie's music explores intimate moments at a molecular level - cloaking tracks in nuance.
"Both Joni Mitchell and Angel Olsen have developed and changed their musical styles over their career, not afraid to experiment with new ways of making music, which I think is vital for any artist who aspires to have longevity," she offers on her artistic influences. "They both have an unapologetic presence."
Listening through to "Adore Me", you can tell that Rosie views her music as an extension of herself. With most of her tracks starting out as inner monologues before sculpting them into musical arrangements, this raw emotion carries through, taking the listener on a journey through her innermost thoughts. "I wrote this song in lockdown at home with my piano. I wanted the song to feel as raw as it was when I first finished writing it. I wasn't restricted by timing and could be as free-flowing as I wanted to be."
Recording the piano simultaneously alongside her vocals, there's space for her to breathe - "for my voice to be the focal point," she comments. It commands your attention, her vocals contorting and shifting around the gentle melody until they become one - a glittering nebulous.
"Adore Me" is out now, with
Pixelated Images
due for release on 23 February 2022 via untitled (recs). Find
Rosie Alena on Instagram
.