"Safe" is the first single to be taken from the band's self-titled debut album - due out in March 2018 - and it has a sound heavily indebted to some of the finest '80s indie pop music.
While Zanca, Rogers and Thompson are the core trio, Quiet Friend is something of a loose collaboration and the record features a large number of contributors. It's impressive, then, that Zanca's voice and personality are strong enough to act as a red thread through an eclectic album.
On "Safe", Zanca's voice, almost buried away in the track, shares a little common drama with Billy Mackenzie and Paul Buchanan. A touch reedy and authoritarian, it's immediately capitvating - and once washes of synths, electronic strings, ticking programmed drums and twinkling keys are added it makes "Safe" so much more than a period pastiche. Just to balance any fears of retro-ism, the handling of electronics recalls the work of Oneohtrix Point Never. The track - and the album as a whole - is an elegant, deep and nuanced look at the isolating effects of anxiety in a world that's not getting any smaller, and discovering a queer identity without succumbing to emotional and physical strains.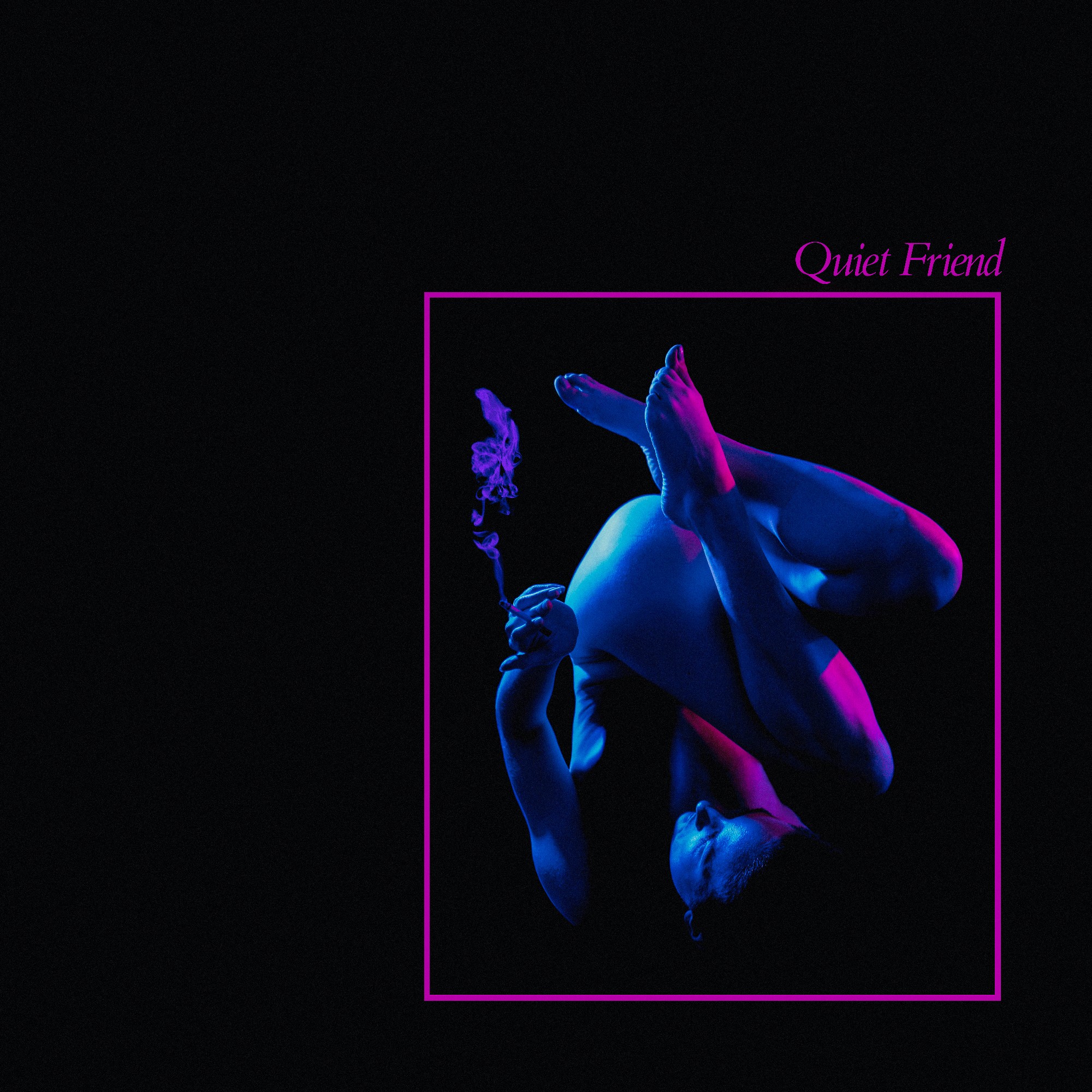 "'Safe' was one of the first demos Steven, Alex and I put together for the album," says Zanca. "To borrow a line from Arthur Russell, it's a reflection on losing your taste for the nightlife. The song went through several drafts before reaching its final form, but from the start we were trying to capture a claustrophobic night out where sub-bass and shallow, drunken conversation become indistinguishable. Play this one loud on a walk home from a bad night out."
Quiet Friend are an important band, and "Safe" sounds like just the beginning.
"Safe" is taken from Quiet Friend, due out in March 2018 via Elestial Sound. You can purchase the record here.