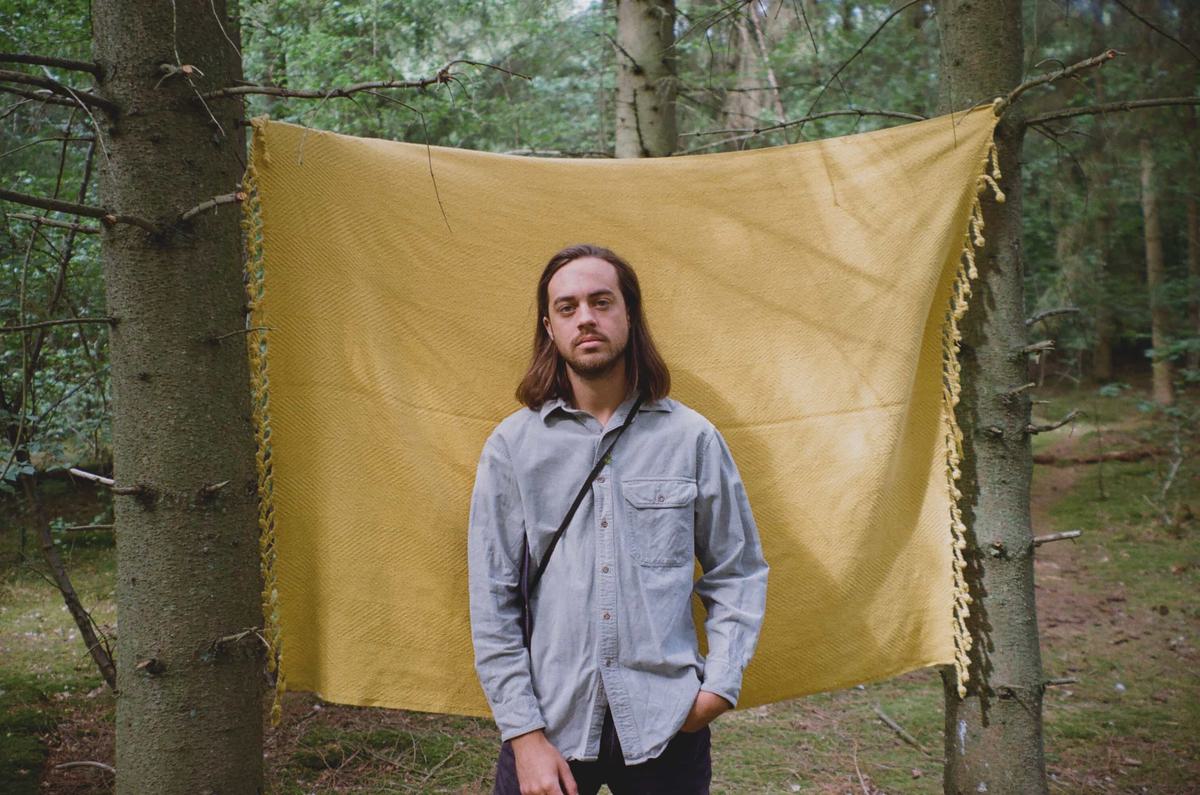 Premium Leisure lets loose in the breezy psych-pop of "Ready For Forever"
A debut release for South London label Plum Cuts, Oxford singer and producer Premium Leisure – aka Willie J Healey guitarist Chris Barker – makes a convincing case for simply letting loose and giving in to a lighter, more carefree way of life in new single "Ready For Forever".
If 2020 has taught us anything beyond how to make great bread, it is that every once in a while we all need to throw caution to the wind and just live. This liberating sentiment permeates Premium Leisure's groove-laden new cut "Ready For Forever" as it probes the timely notion that embracing a carefree attitude is the cheat code to a better life.
Written during a period of self-reflection where Barker began to question the durability of his way of life, the track is an attempt to shrug off the insecurities and anxieties that hold us back from truly living in the moment.
Singing "there's appetite for bitter fruits of every kind / and we're comfortably lost and occupied", Barker's hazy vocals swim effortlessly over a breezy, laid-back groove as he paints a vibrant picture of this idealised way of life. The use of abstract imagery romanticises the idea of loosening up and giving in to life's small pleasures, making it all the more alluring. At the same time, the nostalgic, 70s-inspired psych-pop instrumentation makes his desire to be "dancing with the drifters" even more palpable.
As it drifts steadily from hook to verse, the track is driven by catchy, chiming guitar riffs and a softly pounding rhythm section reminiscent of White Denim and Mac DeMarco. This steadiness offers some reassurance as it mimics the passing of time, creating a sense of reliability in this version of the future. It also evokes a wistfulness that lifts the track above reality and carries it towards something hazier as we hear Barker attempt to disconnect from the burdens and insecurities holding him back.
"The song describes characters drifting about without any burdens or liability; asking me to give up the guilty conscience and loosen up", the singer explains. Accompanied by a stellar line-up hand-picked from Oxford's thriving music scene, including drummer Mike Monaghan (Gaz Goombes, Saint Etienne) and bassist Harry Deacon (Razorlight, Palace), Premium Leisure's exploration of how we perceive and strive towards healthy living is incredibly pertinent and gives his music a comforting universality, particularly at a time where all we crave is small moments of positivity and escapism.