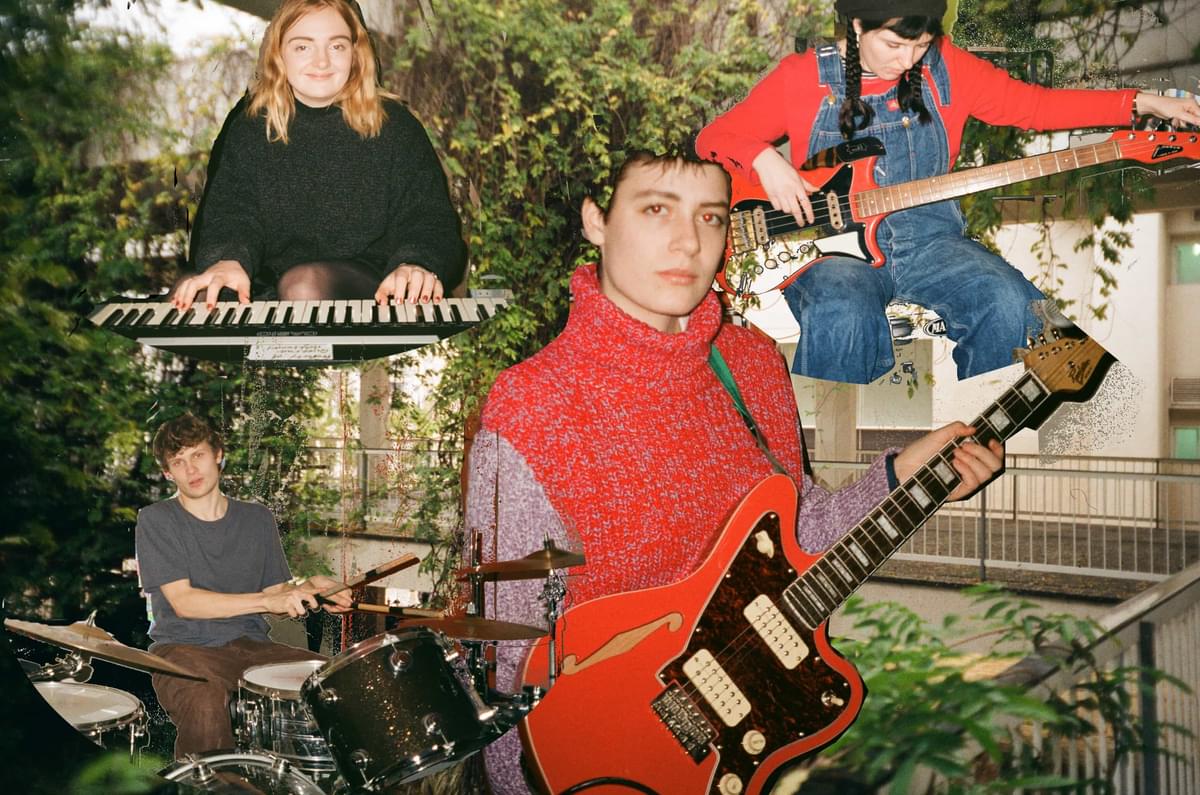 Porridge Radio offer up another rapturous burst of energy with new single "Don't Ask Me Twice"
Following on from last month's euphoric return to form in the shape of "Give/Take", Porridge Radio unleash another burst of ecstatic, noisy excitement with new single "Don't Ask Me Twice"
Featuring jagged-edged guitars and hypnotic drums, "Don't Ask Me Twice" is a song that plays up to all of Porridge Radio's strengths. However, the song's crown jewels lie in its wildly juxtaposed chorus which sees lead singer Dana Margolin's menacing snarl transform into a whimsically melodic drawl.
But don't get too comfortable, as it's not long before the London-via-Brighton four piece are pulling the rug from beneath your feet and unsettling you again, as within seconds it breaks into a spiralling cacophony of chaos where Margolin's guttural screeches pierce through the explosion.
Speaking on the track's unpredictable nature, Margolin says "'Don't Ask Me Twice' is one of our favourite songs to play live because somehow every time it carries this huge chaotic energy. It's fun but terrifying and always feels like everything is going to collapse. There's a lot of joy in it, but I love how it's also full of fear and confusion."
Ultimately, it's an exhilarating rollercoaster through a whole stream of emotions and moods and just serves to prove that Porridge Radio are only getting stronger and stronger.
Porridge Radio will be playing a host of festival dates this summer, check for details and tickets
here
.
Get the Best Fit take on the week in music direct to your inbox every Friday