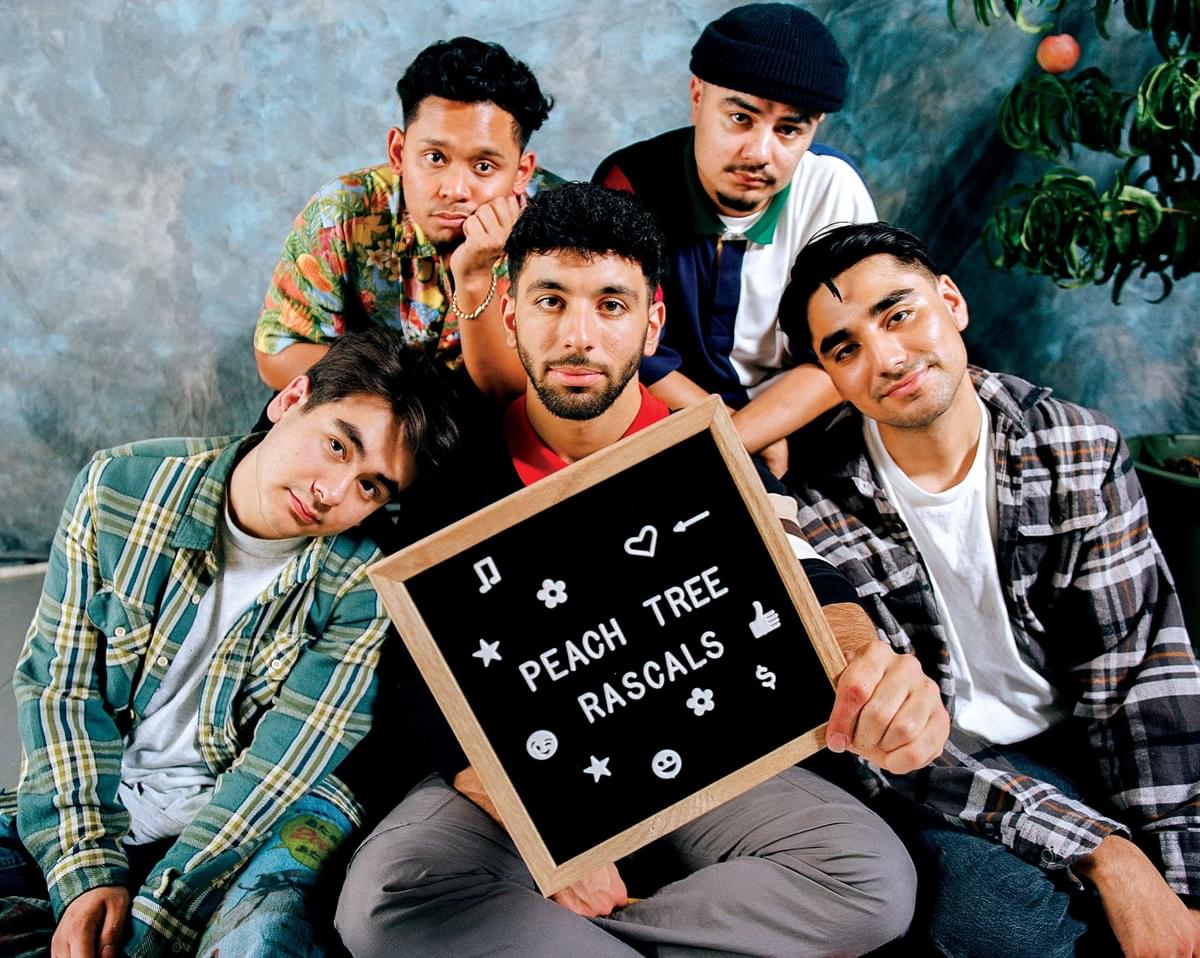 Peach Tree Rascals release irresistibly sunny pop bop "OOZ"
LA-based multi-genre, multimedia collective Peach Tree Rascals' bright sound sets its own agenda on "OOZ", anchored by dizzying rap flows as they seamlessly tap into a hip-hop alchemy.
Making waves as California's newest obsession, Peach Tree Rascals have already had viral fame on TikTok with their 2019 single "Mariposa", but while the group capture the zeitgeist of bedroom-pop appeal, their sound undoubtedly transcends beyond four walls.
The five-piece's latest single "OOZ" is the inaugural event for their upcoming debut EP, Camp Nowhere. Playfully meandering between alt-pop melodies and West Coast hip-hop beats, the track pulls bouncy drumbeats and riffs from rock and funk influences. The accompanying video echoes this vibrance with its psychedelic Magic School Bus vibes.
"I wanted to make sure this was the eye into our world," creative director and band member Jorge Olazaba says, "the opening of the gates. The intro to the world we created around our camp."
Speaking on the upcoming EP, rapper and singer Tarrek Abdel-Khaliq shares, "Camp Nowhere came from the idea that a lot of people have been using the isolation of quarantine and the state of the world to dig deeper into themselves and figure out what's important to them."
"For some it's discovering a new hobby, or that it's time to move on to a new place. For PTR, it was taking a week in Yosemite to dive into our creativity. We've always done a combination of sounds that inspire us all. This feels like all of our inspirations mixed together."
Get the Best Fit take on the week in music direct to your inbox every Friday