Best Fit Premiere
As shadowy as ever, Icelandic collective P2X are back with a brand new track ahead of a show that's to be streamed live online next month.
"Tangled" finds the ten-strong collective (who still wish to remain unnamed) deliver their warmest, most beautiful track to date.
Beginning with a looped female voice, hiccuped synths join the track which floats gently along before background white noise coalesces into a sharp trap beat. The percussion is ever-so-slightly off, so an uncertainty creeps at the edges of the soft ambience; this feeling grows as the vocal tracks pile up and those high-pitched electronics become ever more insistent. The startling thing about "Tangled" is that you're overcome and disoriented before you realise what's happened. P2X twist and distort time like few other acts around. They're an incredible bunch.
The single's fantastic artwork is below. Photo / art direction: Sylwana Zybura. Prop design: Emily Pugh.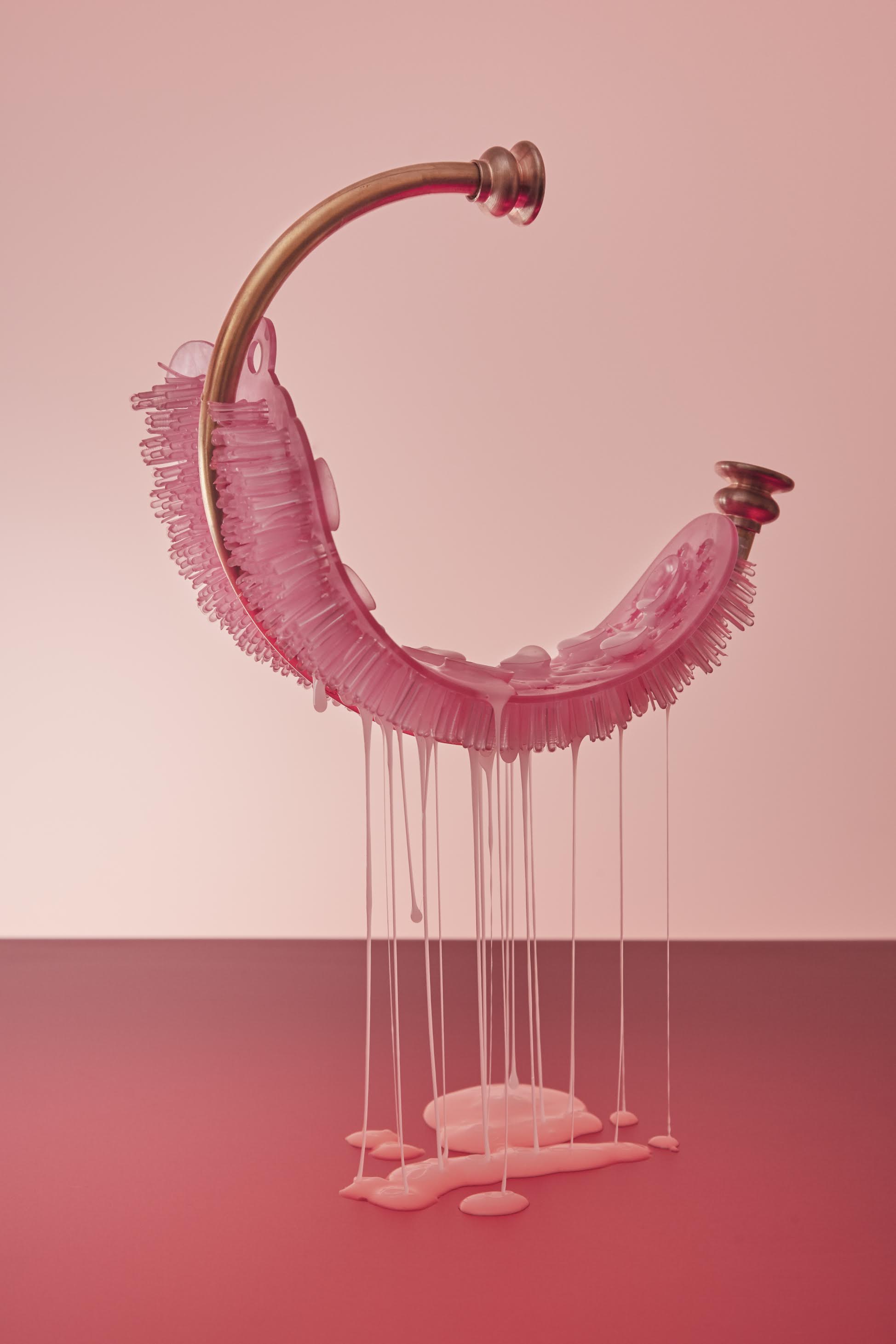 P2X say of the track: "'TANGLED' IS A MULTI PURPOSE SONG; WITH HANGS ANG RIFFS THRU THE WHOLE TIME! POWER TO THE PEOPLE!"
P2X will be performing a show which you can stream live on Facebook and Instagram on Thursday 14 June at 10pm CET, 9pm UK.