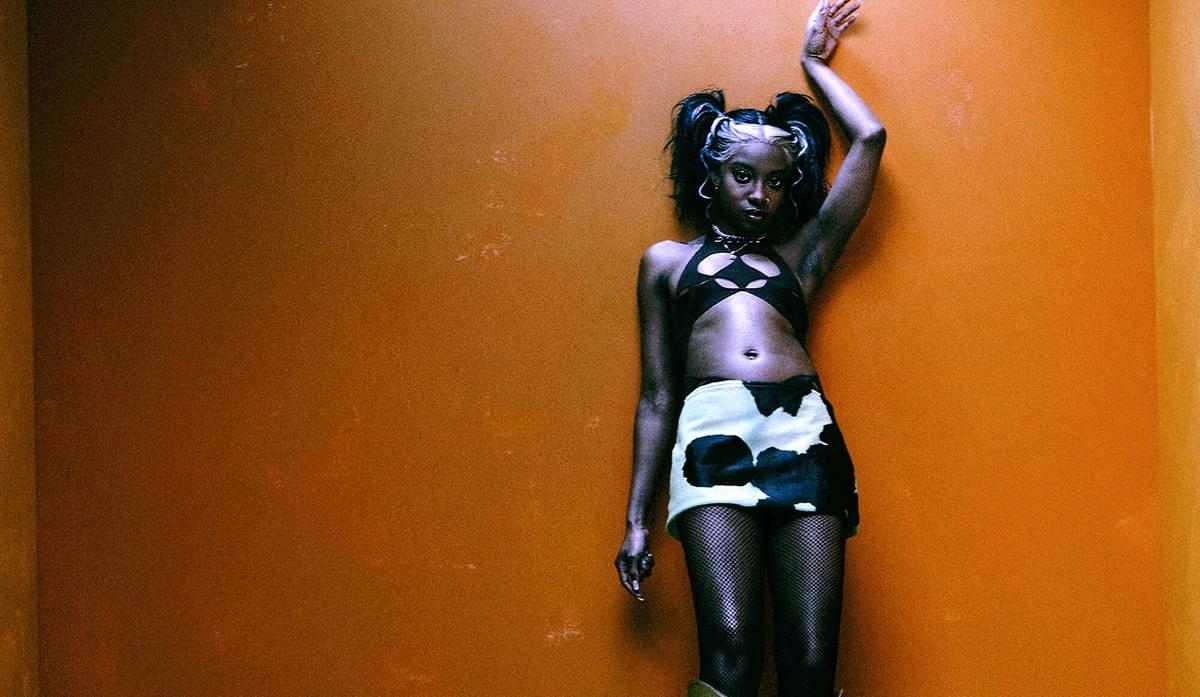 Ojerime's "Alarming" is an emotional upheaval through the lens of hazy R&B
As she considers the highs and lows of a relationship turned sour, South London's Ojerime proves her artistry through 808s, textured production, and her mysterious vocal in "Alarming".
Ojerime arrived like a puff of smoke, achieving cult status at rapid speed. While she first dropped onto our radar in 2018, it was 2020's Steve Cole sampling track "Give It Up 2 Me" that sent whispers across the globe, as the taste for 90s-inspired R&B re-entered the mainstream.
Shortly after, she released her mixtape B4 I Breakdown, which represented a turning point in her career, a coming of age after struggling with her mental health. Through it all, there's been a quiet determination within her grabs at different sounds, and with fans in Rosalia, KAYTRANDADA, and Kendall Jenner, she stands as a testament to the healing power of music.
Echoing her sense of resilience and humanism within the melancholic, lo-fi qualities of her sound, her honeyed vocals delve into the intimacies of love and emotion, yet she retains the intrigue surrounding her. "Alarming" is one of her most complete works to date. Following a feature verse on Rasharn Powell's "Play 2", she pulls rank on her strengths – toeing a line between moody SoundCloud beats and something more upright.
""Alarming" is about ignoring all the red flags displayed because you spent time & effort to be with this person," Ojerime tells BEST FIT. "Once you have it you realise you've lost your boundaries & they're no good for you, so you become no good to them in return & move on with your life."
Reflecting on a love gone awry, the accompanying visual sees Ojerime musing directly to the camera. It's a one-way conversation for her stream of consciousness, a catharsis as she shares her innermost thoughts.
Get the Best Fit take on the week in music direct to your inbox every Friday