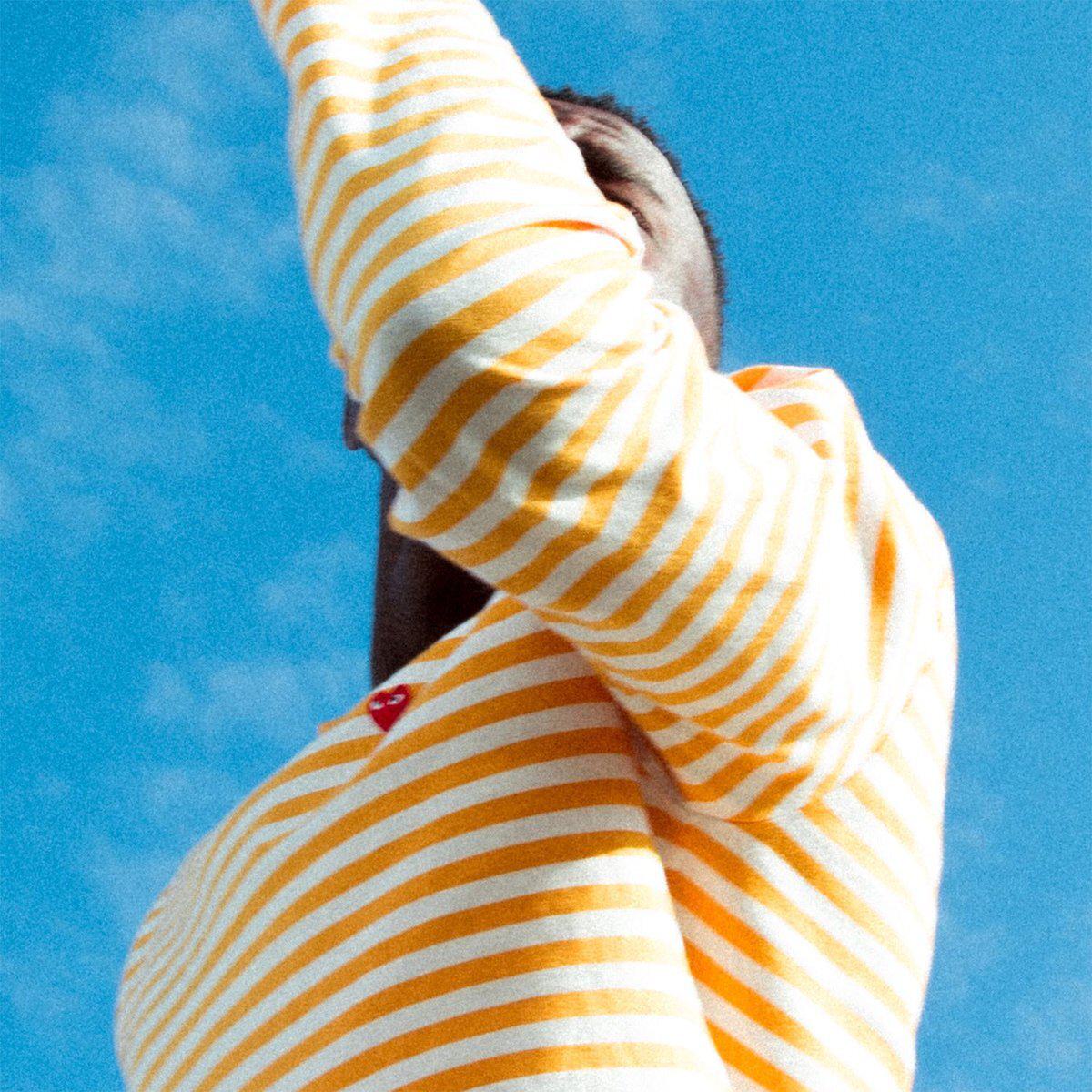 ODIE fell in love whilst working in a shop and wrote a pretty stunning song about it
ODIE creates the kind of music that feels instantly familiar, where he effortlessly brings together the worlds of Afrobeat, R'n'B, pop and hip-hop into perfect harmony.
The latest song from the Toronto-based artist is a R'n'B slow jam that is dappled with Frank Ocean vibes, where he explains in tender detail his infatuation with a beautiful face that breaks his monotonous daydream whilst working at The North Face. It's stunning, smooth as hell and another impressive expression of the young artist's musical capabilities.
Born in Canada to a Nigerian family, the 21-year-old has an incredible ability to create music that seems well beyond his years. "North Face" follows previous singles "Faith" and "Little Lies", and with each new offering he repeatedly illustrates his deep understanding of the different genres that appear his music. It is becoming abundantly clear that there are few, if any, creative limitations to his work, as he is not afraid to experiment with sounds, tempos or get deep on the themes that his songs grapple with.
Later this year he will release his debut project of songs entitled Analogue alongside his first visuals, so we caught up with him to get some more information about what we can expect from the artist, whilst also getting some more insight into the mystery object of his affection that sits at the heart of his latest track.
BEST FIT: How did your latest track "North Face" come about? What was the main inspiration behind it?
ODIE: When I wrote the song I was still "working" at The North Face, but to be honest majority of the time I spent there I was daydreaming. It felt like I was in purgatory, stuck in a place where I had to be in the moment but my mind was always elsewhere. One day the most beautiful customer walked in. I was entranced and thought about endless possibilities of a life we could have together. Then she left and I never saw her again. I felt such a way about it that I faked an emergency, went home and wrote the song.
How would you describe your sound to someone who had never heard any of your music before?
Surreal. What I make sits in a weird space between my reality and the world of my dreams. Everyone's is different. One day I'll make something that sounds "alternative" the next I'll make something that sounds like "hip hop" or maybe both. Either way it will always sound like I feel and sit in between that weird space.
What does the writing process involve for you? What really inspires you to create new music?
I find that my best work comes in the moment right after I've experienced something, but before I'm able to fully understand it. Writing helps me through that process. The more new experiences that I have, the more inspired I am and the better my work gets.
What can we expect from you this year? What's coming up that you're really excited about?
I'm releasing my first project ever Analogue on April 6th. I made all songs and content with my brothers in UNITÉ and we've been working the last few years to get to this point, so I'm really excited about it. Also I'll be releasing my first few videos and possibly a short film to accompany the project so this is like my "coming out year".
Is there anyone that you dream about collaborating with?
There are so many it wouldn't to be fair to name one, but off the top of my head I'd say Chris Martin. Coldplay is my favorite band of all time, so it'd be a dream to work with him.
Who do you look up to most?
Kid Cudi. For me, he was the first artist I listened that showed me that we don't have to limit ourselves to a box or one genre of music, especially as a black artist. I'll forever love him for that.
ODIE will be supporting Aminé on his TourForYou in Canada from 24th-28th March.