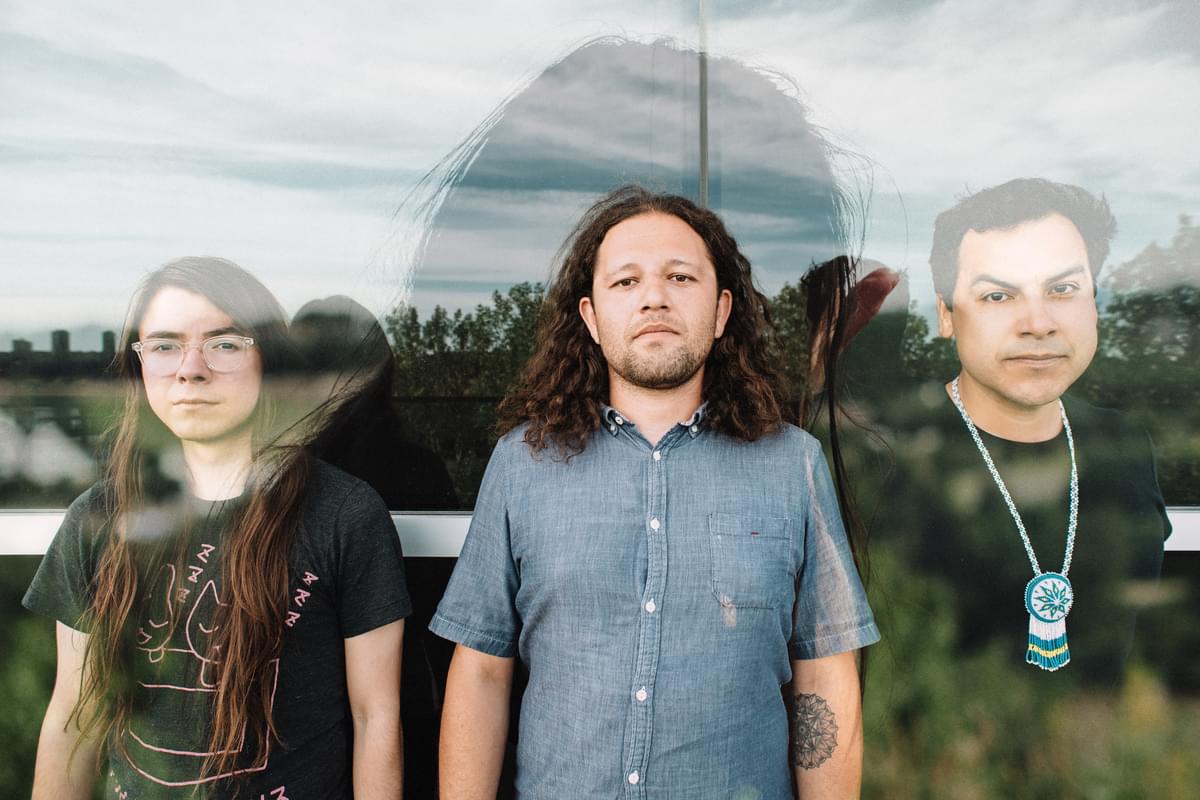 nêhiyawak juxtaposes pain and understanding on "Open Window"
30 November 2018, 10:13
| Written by
Ro Cemm
This week saw the release of nêhiyawak's (ᓀᐦᐃᔭᐊᐧᐠ) EP starlight along with their single "Open Window".
Since signing to Arts and Crafts earlier this year the band, who hail from amiskwaciy in Treaty 6 territory, have slowly been releasing tracks from the record on days with cultural significance to the fragmentation of indigenous nationhood in Canada. The swirling melancholy of "Open Window" was released, along with the whole EP, on 27th November: the anniversary of the hanging of eight leaders from indigenous nations at Fort Pitt in 1885. Lyrically, nêhiyawak's track addresses the Sixties Scoop (the practice of taking indigenous children from their families and placing them in non-indigenous foster homes or residential schools, which despite its name continued in to the eighties), as well as the residential school system itself.
The track begins with the band's parents speaking in their mother tongues, giving them an opportunity to "say what they felt like needed to be said… More than anything, this message is one of learning and acceptance. Something to help others feel connected by experience, but also encouraged toward personal growth and learning."
Recorded in BC with Colin Stewart (Black Mountain/Dan Mangan), the record fuses swirling electronics with traditional storytelling, spoken word with psychedelia, crow hop rhythms and distorted guitars with politics. It's a record for and about community, and it's a thing of heavy, expansive beauty. Drummer Marek Tyler explained to Beatroute that community has played a part in the band's modus operandi from day one: "We ask for guidance from our youth and from our elders on how to do this in a respectful way and bring them into the circle. If we live in an echo chamber, a vacuum, it becomes really fake, really quick. There's a reciprocity that is really important in what we do. I love the process of learning from each other; it's more than just a band. It feels like there's something we need to say."
As for starlight, vocalist/guitarist Kris Harper explains "starlight shines a torch into the shadows of colonial ideologies. What is erasure? How does it manifest in society? What are the depths man will go to to hush the perspective of others? When tools of erasure are put to use on aspects of particular cultures, they are also applied to society as a whole. What are the symptoms and effects of these attempts at extinguishing culture? Recognition of the forms and techniques that impact indigenous, POC, LGBTQ, and our mothers, sisters, and daughters assist in the reformation and reparations sought by survivors in our day. The education of this is nêhiyawak's endurance on starlight."
nêhiyawak is pronounced neh-HEE-oh-wuk. Follow nêhiyawak on Facebook.
Get the Best Fit take on the week in music direct to your inbox every Friday