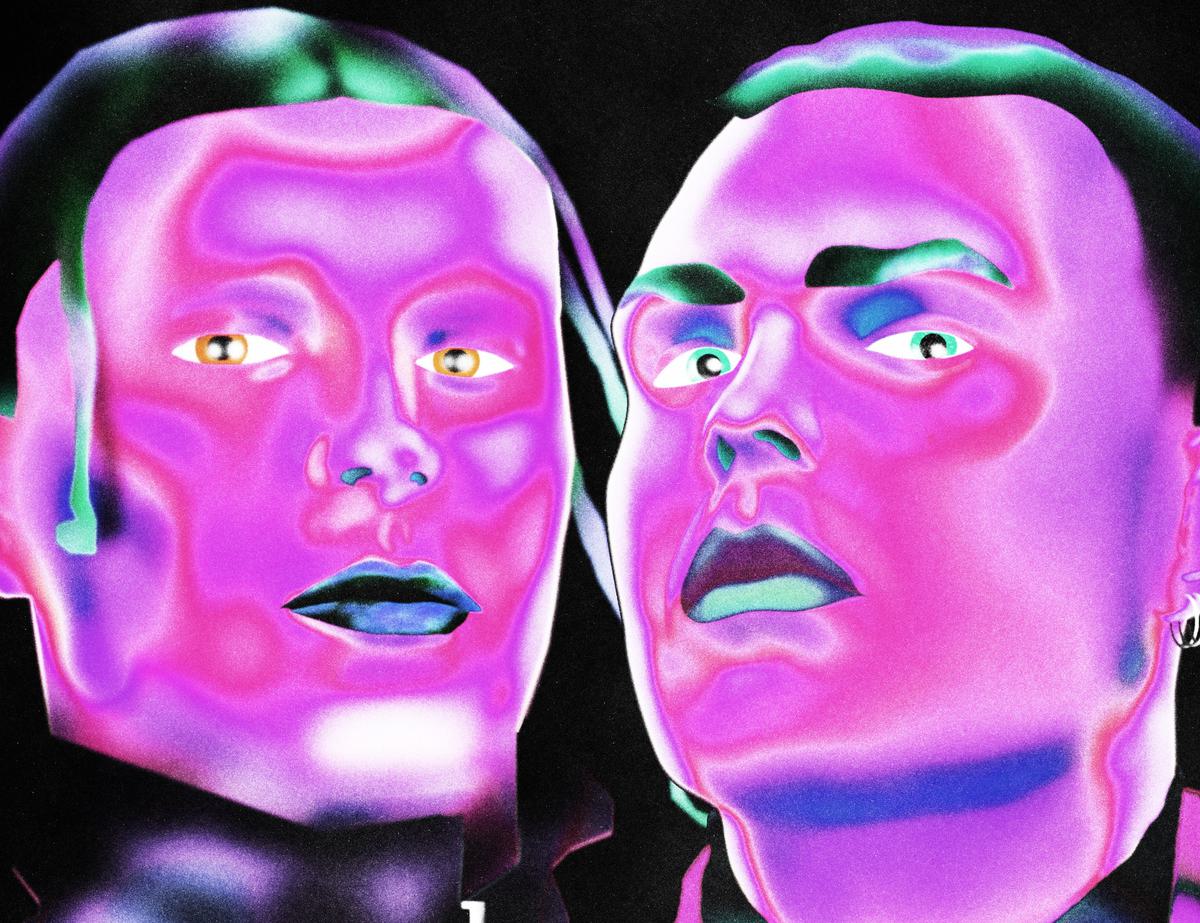 Mysterious duo Dirty Nice straddle generations and styles on new track "Edit"
We don't know too much about Dirty Nice, but we do know that their latest offering "Edit" is a bona fide banger.
The twosome (we assume, judging by the pic above) combine a whole raft of sounds into their unpigeonholable new number. It's crammed with titbits from the past three-and-a-bit decades: jaunty Latin-inspired keys torn from the Sex And The City OST, yacht rock sax (or something that sounds like one), a hip-hop breakdown, chunky pop vocal hooks, thundering wobs of EDM bass, sampled cups and random yells, lo-fi harmonies, and more all congealing into one gooey jam. The results is the glorious, strange, and downright addictive "Edit".
"Edit" also comes with a cryptic 'telegram', which you can check out below.
Dirty Nice have a pair of shows scheduled for the coming weeks - they open for Cousin Kula at London's Sebright Arms on 27 April and Bristol's Exchange on 16 May. Find out more.