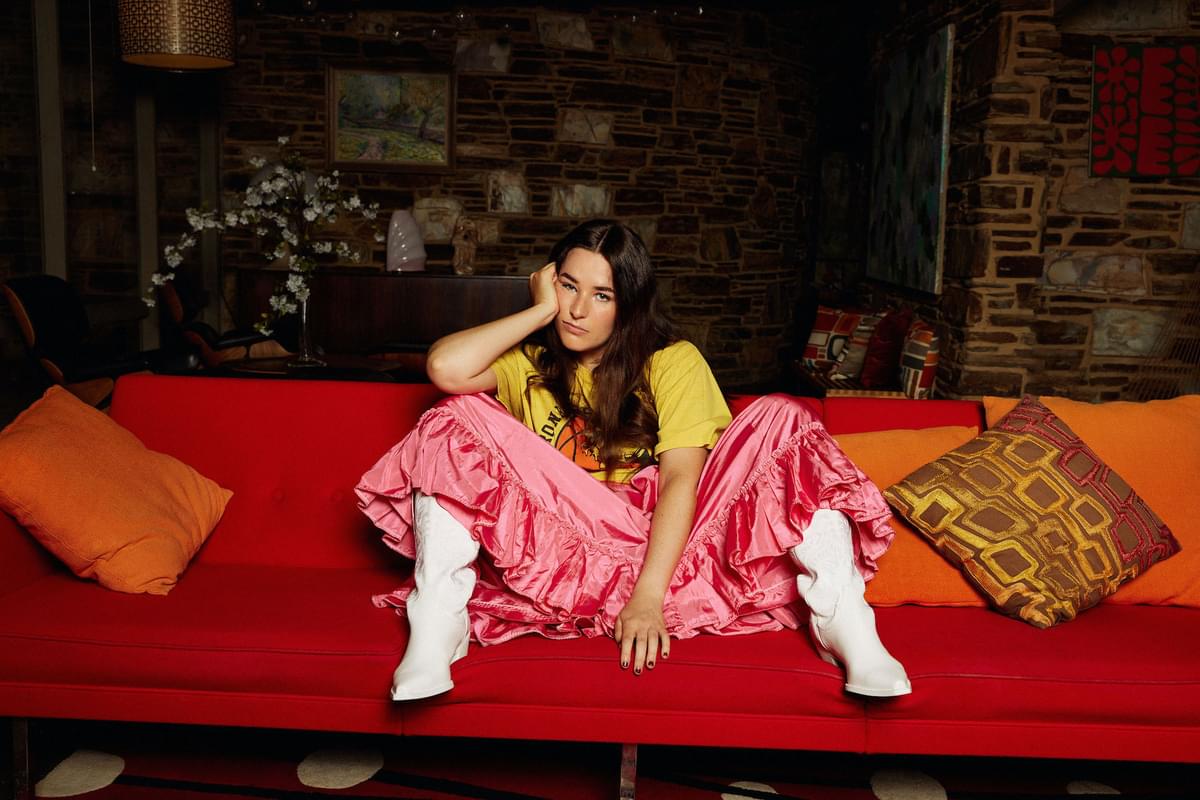 Mia Wray glows with confidence while finding her freedom on "Rerun"
In releasing "Rerun", a bold new single celebrating the catharsis of liberation, Mia Wray unshackles herself from previous reservations in songwriting.
Hailing from Melbourne, Australia, singer-songwriter Mia Wray is already eyeing up her ascendance to global star, starting with a crop of debut UK shows in May. It is beyond appropriate, then, that her latest single, "Rerun", is an ode to new adventures. "I wrote Rerun in a time where I was starting to take risks with my music," Mia explains. "I felt like for the first time I was allowing myself to dream big and just say 'fuck it, why not?'"
Capturing that throwing-caution-to-the-wind energy with buoyance, the lyrics of "Rerun" are commanding over its playfully punchy production. "I call shotgun", Mia sings, "…lived this life, so I've earned it". A gutsy introduction to a new phase of her liberated songwriting, the fresh sound demands attention – it inspires trust from audiences through graceful poise, rather than relying on bombast airs and graces.
The track flits between moments of pause and energy with superb assurance, building momentum into a quietly explosive final third that sees Mia blissfully dancing in her cowboy boots in the accompanying music video (directed by Triana Hernandez). This can be read as a sonic metaphor, mirroring her discography that is similarly growing in confidence and vitality with time.
Having success with a string of releases over the past two years, including 2021 hit "Needs," "Rerun" presents a less restrained evolution of her distinctively earthy bedroom-pop sound. Whilst she has clearly always been comfortable penning an anthemic belt, it feels Mia is coming to full terms with her colossal voice, now impossible to confine. It's a good thing too, as she is set to join Vance Joy on the home leg of his upcoming Long Way Home Tour. Here her powerful vocal is sure to truly shine.
Lying somewhere in between Sigrid's power, Maren Morris' twang, and Grace Carter's vocal range, Mia Wray is a firework, levitating her way into the soundscape, and bursting into emblazoned technicolour. It would be a good idea to grab a front-row seat whilst you still can, because the 'oohs' and 'aahs' of tracks to come are guaranteed.
"Rerun" is out now via Ivy League Records. Find
Mia Wray on Instagram
, and catch her live at The Social, London on 18 May.
Get the Best Fit take on the week in music direct to your inbox every Friday