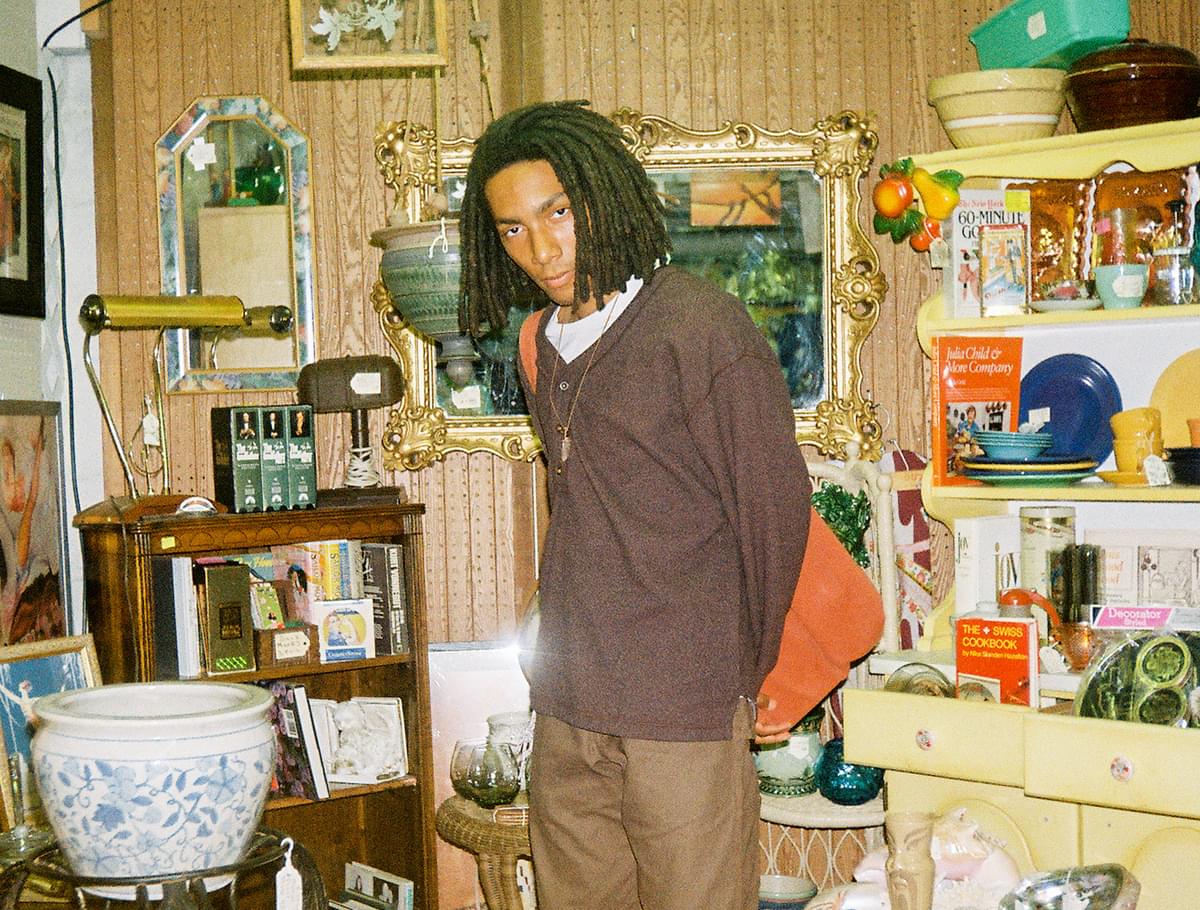 Lutalo renders emotional reflection with a delicate touch on "Call It In"
Fresh off the back of touring with Big Thief's Adrianne Lenker, shapeshifting artist Lutalo releases "Call It In", the first track to be taken from their upcoming EP.
Earlier this year, multi-instrumentalist and producer Lutalo settled in the rural woodlands of Vermont. For years prior, they'd jumped from their hometown of Minneapolis to school in St Paul, before a brief stint in New York City, all with little disorientation. For Lutalo, the experience only intensified their values of the modern home and society as they embody something greater.
The lore of Lutalo is steeped in meaningful creativity. With a new world at their feet, they have spent the recent months writing and recording in their new environment. The result is a six-track EP, Once Now, Then Again (set for release in May), that traverses their varied ecospheres. Memories of Twin Cities pulses through their music but often veers into the metaphysical, while, when being stripped down to an instrumental, their tracks wouldn't be amiss from the soundtrack of Stardew Valley.
Lutalo comments, "I tend to grapple with a lot of existential questioning, I wanted to capture what it feels like to be a twenty-something in this time period, reflecting on our relationship with technology, the internet, relationships, world governments, housing…all while discovering what it means to be an adult and how our definition of what that looks like begins to shift."
"The vision I have for this project is not so much genre-based as it is sound-based, and that sound is just a reflection of me. I didn't want any boundaries because I'm not trying to replicate anything that's come before, I only want to be adding to music in some way."
"Call It In" is a rich first listen. As Lutalo monologues a stream of consciousness, the track reverberates with a sullen introspection. Though, the magic of Lutalo's music is in its sun-drenched production, which anchors the track with a warm glow.
"This song follows a stream of thought I have rolling internally," Lutalo elaborates. "Wrestling with two waves of thought, one recognizing the personal expectation of being a mature and put together adult in the vision of our culture, and the other questioning if any of those thoughts even have a base to stand on in a changing world."
Get the Best Fit take on the week in music direct to your inbox every Friday