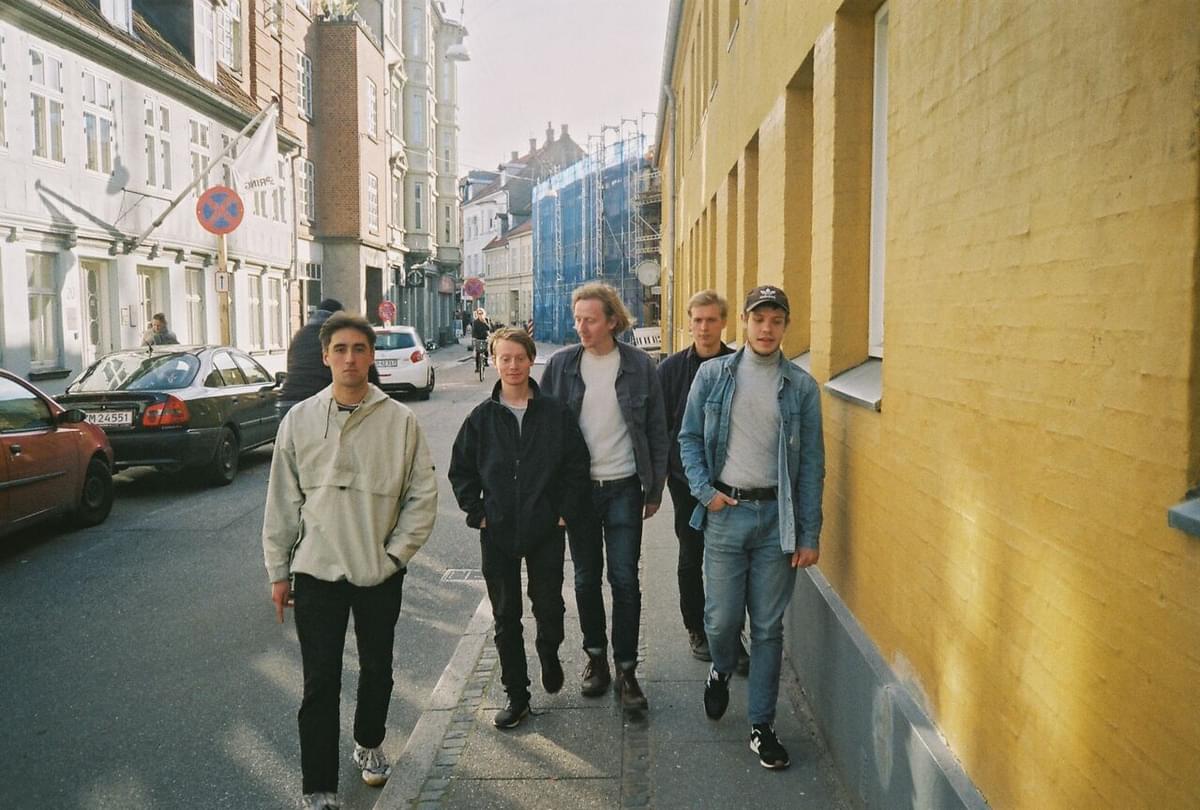 Lød make no concessions on the nine-minute clanging motorik groove of "Så Blå"
Danish five-piece Lød have decided that the best way to follow up on an eight-minute debut single is to simply add another minute on to their next track.
So "Folder" has been outdone by the terriffic "Så Blå" (which translates as "So Blue") which splits the difference between post-punk and Krautrock.
Made up of Søren Gade (vocals), Mads Uldum (drums), Sebastian Kjær (bass), Anders Andersen (synths) and Erik Thøgersen (guitar), Lød turn "Så Blå" slowly but surely from a head-nodding groove into a furious, arms-flailing dancefloor banger. Their closest kindred spirits might be Preoccupations, as they appear to share a similar love for epic track lengths, bellowed vocals and unfriendly spikes of no wave guitar.
The trance-like rhythms are incredible, but the real showstopper is Gade's low "singing" voice barking out lyrics in Danish. Any language barrier is overcome by the Dane's passion in delivering his lyrics, and there's little doubt the band's debut EP is going to be something spectacular.
"Så Blå" is taken from the
Folder
EP out 30 June via
Tough Love
.
Get the Best Fit take on the week in music direct to your inbox every Friday