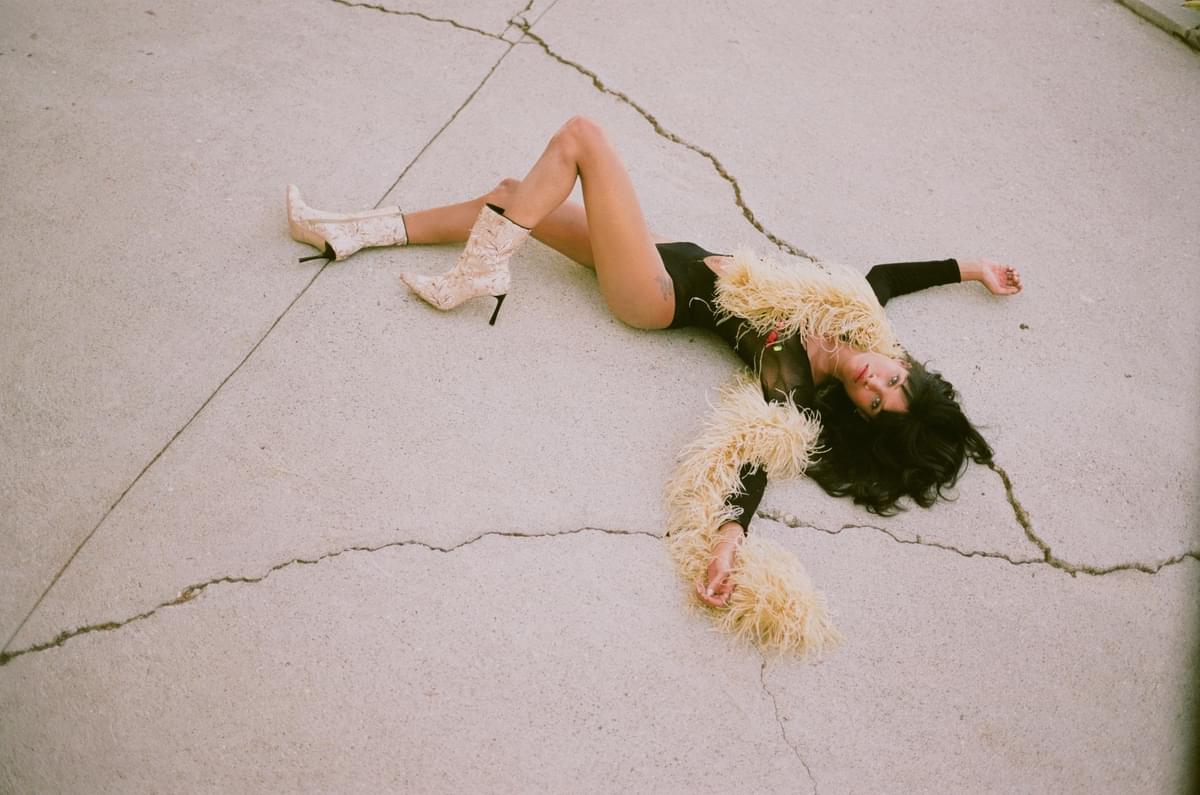 Kenzie TTH provides a curtain call moment in "Driveway (Credits)"
Kenzie TTH is serene and silky on "Driveway (Credits)", the 'glue' of her upcoming EP, which will arrive in August.
The movie-soundtrack magic of "Driveway (Credits)" draws on Kenzie TTH's (pronounced Kenzie Teeth) myriad talents. Across design, editorial, fashion, music, running a label, and working with numerous other creatives, it's no surprise that "Driveway" is a fully-fleshed musical tale with artistry on every level, and arriving alongside a stunning coming-of-age-film toned music video, Kenzie creates a whole world for this story.
London-based, after moving over from the US, Kenzie has proved her constant dedication to creativity through working on campaigns for Bottega Veneta, directing award-nominated videos, developing and creating BBYTTH (her own magazine), and founding Sick Sad Girlz (a community platform bringing together over 22k members). She's busy, yes, but her music feels effortless.
Packed with swirling synth textures and understated vocal dexterity, Kenzie TTH pulls together all her influences and emotions on the latest release. Both fit for a contemplative nighttime drive under the wide-open skies and the moment when you pull into the driveway quietly and leave your thoughts in the car, Kenzie's songwriting is airy and melancholy. Bringing all the emotional layers together to form a quiet sense of acceptance, "Driveway (Credits)" is a perfect cinematic closer.
"It was the first time we stood back and felt like we actually knew where we were going," Kenzie explains of the track. ""Driveway (Credits)" is the blueprint, the sort of glue of the record, that informed the rest of the tracks on We Stayed Too Long sonically and conceptually. It's a song about closure, and in writing it, I started imagining the final scene of a film — how it all ends: the what-ifs and second-guessing that comes with choosing to close the door on a relationship, but ultimately being resolute in the decision for two people to part ways and accepting that there is no driving off into the sunset together."
On her creative process, she continues, "writing music is different; I can kind of just let everything flow out of me and worry about analysing it later. It's a way to process. I started making music because it felt like a compulsion, and on top of the therapy and catharsis that comes with creating music and of all the accompanying factors and facets, it's also a way for me to tell a story when I don't really know how else to."
"Driveway (Credits)" is out now with the new EP
We Stayed Too Long
set for release on 24 August. Find
Kenzie TTH on Instagram
.
Get the Best Fit take on the week in music direct to your inbox every Friday