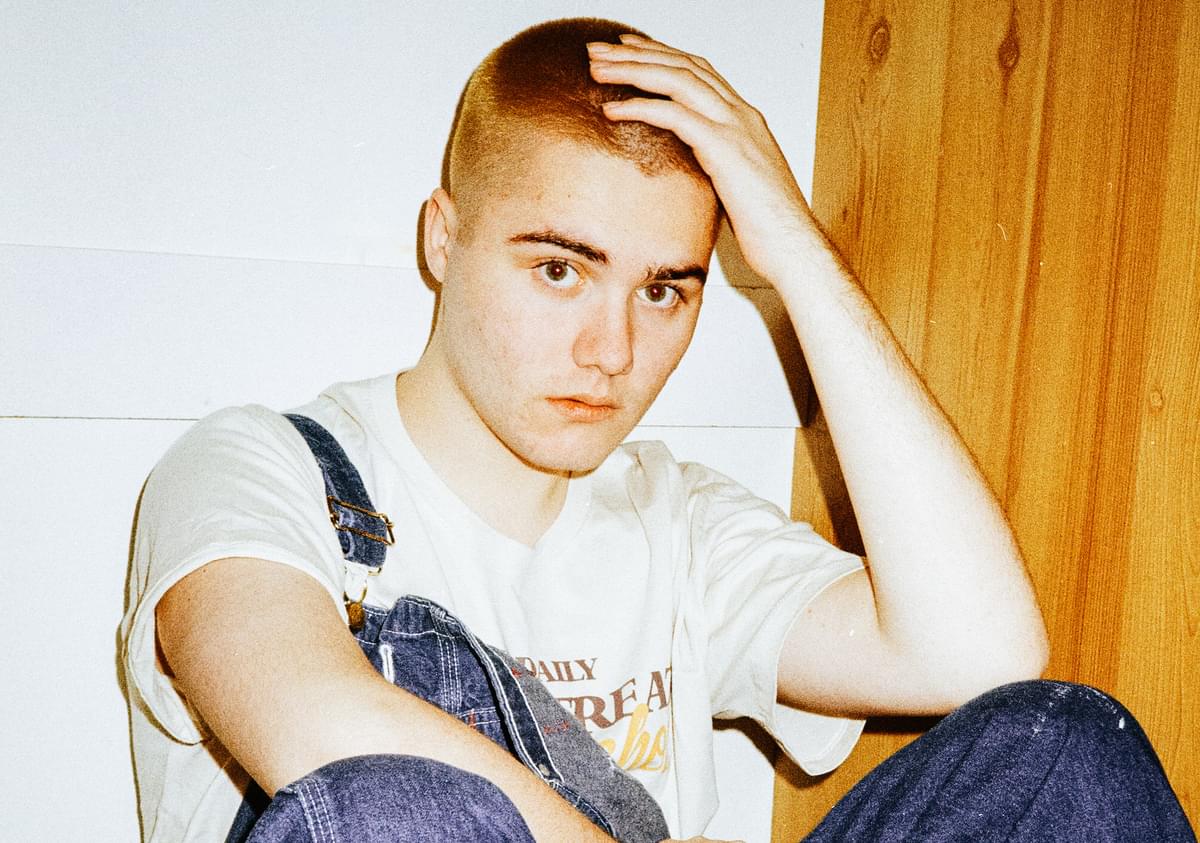 joshua epithet provides a delicate slice of sombre bedroom hip-hop on "Casey Got The Call"
The latest instalment in his dynamic and unbounded musical worldbuilding, "Casey Got The Call" is a softer offering for joshua epithet, evocatively transporting listeners to a relationship-breaking phone call.
At just 19 years old, Josh (joshua epithet) has already built his own realised and eclectic soundscape, brimming with a compelling fusion of authenticity, angst, and anxiety that could only come from a teenager's head. His latest releases lie on a sonic spectrum, including the alt-indie standout "You Genuinely Concern Me", the bouncing 90s nostalgia of "Eight Years Old With an iPhone", as well as the more traditional hip-hop influences seen in "Nickelodeon".
Formative in engendering this unique, genre-defying, and generationally relevant voice, Josh splits his time between his UK hometown Manchester, and Michigan. "When I was growing up, the type of music I was into, America was doing it way better, but I'll rep Britain all day long - as much as my Irish mum allows me to," Josh declares. "I want to be part of this new wave of British musicians."
His favourite artists range from Britpop classics like Blur and The Streets to US R&B legends Tyler, the Creator and Childish Gambino, and distinctly contemporary indie-alt pop greats such as Phoebe Bridgers and Mitski. This diverse roster of influences have been clashingly complimentary, or, rather, complimentarily clashing, in lending their sound and perspectives to Josh's diverse and holistic sonic worldbuilding.
His latest single, "Casey Got The Call", is no different, plying and distorting genres to create a track that is at once comfortingly familiar, but all the while difficult to place. Its mild and sombre instrumentation melts under the surface with dreamlike ease, as Josh soothingly part-sings, part-raps, over the melody in a confidently self-assured R&B flow. This innovatively fashions a distinct brand of what I'm dubbing 'bedroom hip-hop,' and marks joshua epithet as a fully realised creative visionary up there with the likes of Rex Orange County, LoveLeo, or Declan McKenna.
Of the track, Josh explains "in a world where most people text, you know you're more likely to get bad news in a phone call. The call represents the inevitable: the inevitability of failing, and ultimately being past your peak and knowing that there's nothing you can do about it." As such, "Casey Got The Call" symbolises a distinctly Gen-Z experience of the arresting feeling when someone's name lights up your phone screen, and you can almost predict the gut-wrenching conversation that is about to ensue.
In conveying this, the track is an undeniable showing of Josh's evocative lyricism. "I walk in your brain sometimes just for a break," he sings in the chorus, submerging listeners into this world of metaphor and subversion at the other end of the phone call. "Smiling was simple but now it's a job for me, drowning in this melancholy cacophony," he continues, proving his mature skill behind the pen.
This clever poeticism is also mirrored by the cunning and considered production of the track, composed in such a way that it sounds like the recording of an actual phone call itself. The digitised effects put on the backing vocals of the choruses, as well as the song ending with the phone being hung up mid-sentence, are small and interactive details that enhance the ethereal and transportive quality of the single.
Whilst "Casey Got The Call" is merely the latest instalment in the multi-faceted and subversive world of Josh's discography, it provides the perfect example of his impressive creative vision and unbounded potentiality as an artist.
Get the Best Fit take on the week in music direct to your inbox every Friday