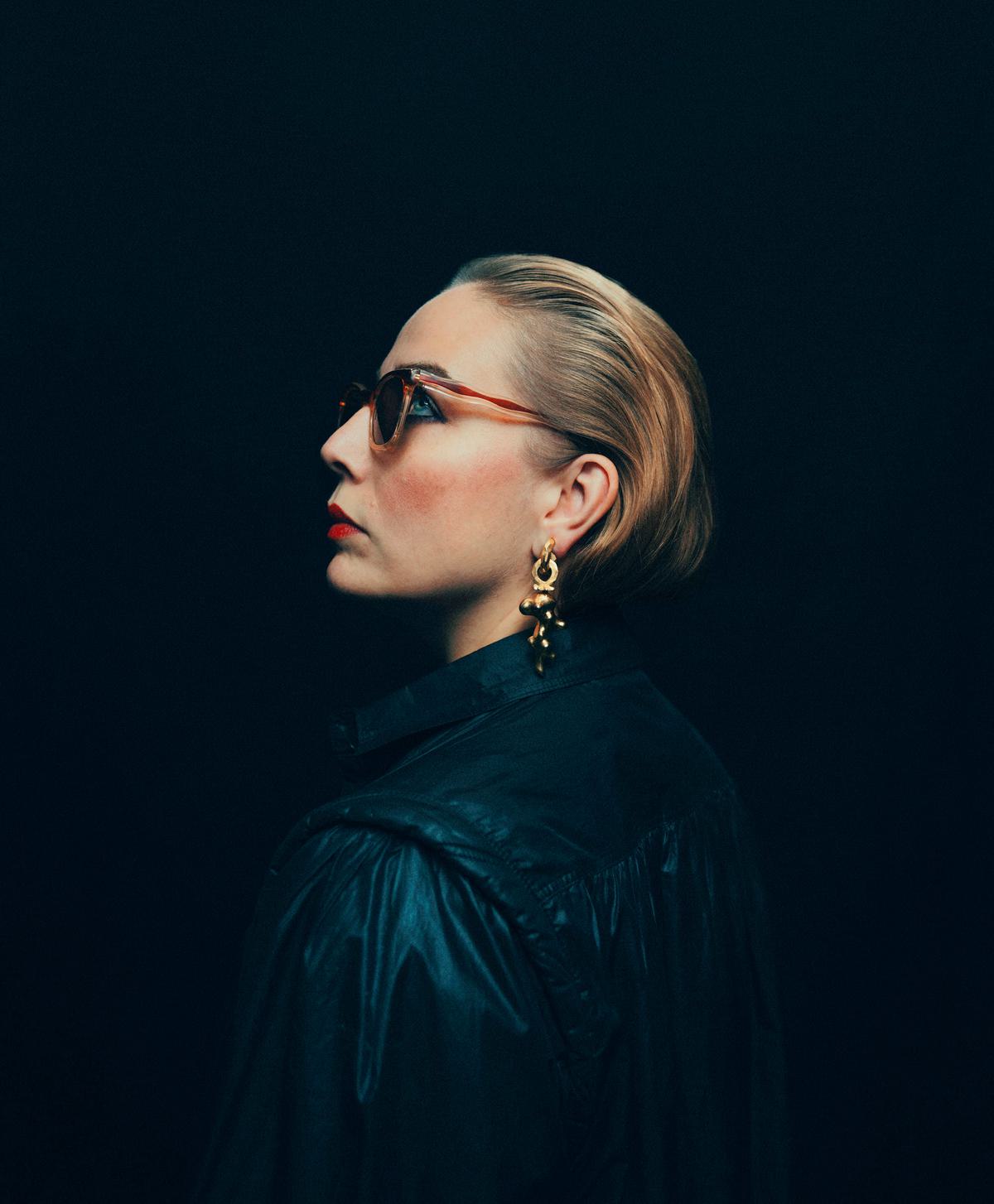 Jenny Wilson announces new album EXORCISM, reveals powerful video for "RAPIN*"
Almost five years on from her last album Demand The Impossible! and two traumatic, life-changing experiences later, Sweden's fantastic Jenny Wilson is back with a new record.
EXORCISM - out 20 April - details Wilson's life following her experiencing a horrific sexual assault not long after recovering from treatment for breast cancer.
The very definition of a personal record, EXORCISM deals with this traumatic ordeal with breathtaking candour, great beauty and strength of which I have almost no comprehension. Once you hear the lyrics to lead single "RAPIN*" it's frankly incredible that Jenny Wilson found the inner resolve to make what could prove to be a career-defining record.
"RAPIN*", which comes with a powerful and moving animated video, explicitly delivers Wilson's assault in real time over deep synth buzzes and unsettlingly precise tick-tock percussion which reflects the panic and horror of the situation.
"Been dancin' / at a club / out of town / beat me up / take me down / did you pick me 'cos there's no one else around?" These are the opening lines of the song, and as it progresses the experience only continues to get more upsetting, more horrifying. "RAPIN*" is an extremely harrowing listen, so we do advise of the distressing nature of the song before you listen below.
Wilson has released a statement to go along with the video, so other than expressing our admiration for the Swede's strength in adversity we will give our voice to a survivor:
"This is the most difficult thing I've ever done.
In so many ways.
At first, I actually didn't know if I even wanted to go on with music anymore.
Then, something terrible happened to me.
I ended up at a crossroads.
Either silent - or speaking.
It was not an easy choice.
I didn't want to talk.
I didn't manage to talk.
But I had to talk.
Not to bring justice or to take revenge.
Nothing is ever as easy as it seems.
I wanted to take back what I'd lost.
I had to get rid of what was hurting me."
Tracklist:
RAPIN*
LO' HI'
DISRESPECT IS UNIVERSAL
THE PREDICTION
IT HURTS
YOUR ANGRY BIBLE
EXORCISM
IT'S LOVE AND I'M SCARED
FOREVER IS A LONG TIME
EXORCISM is out 20 April via Gold Medal Recordings.