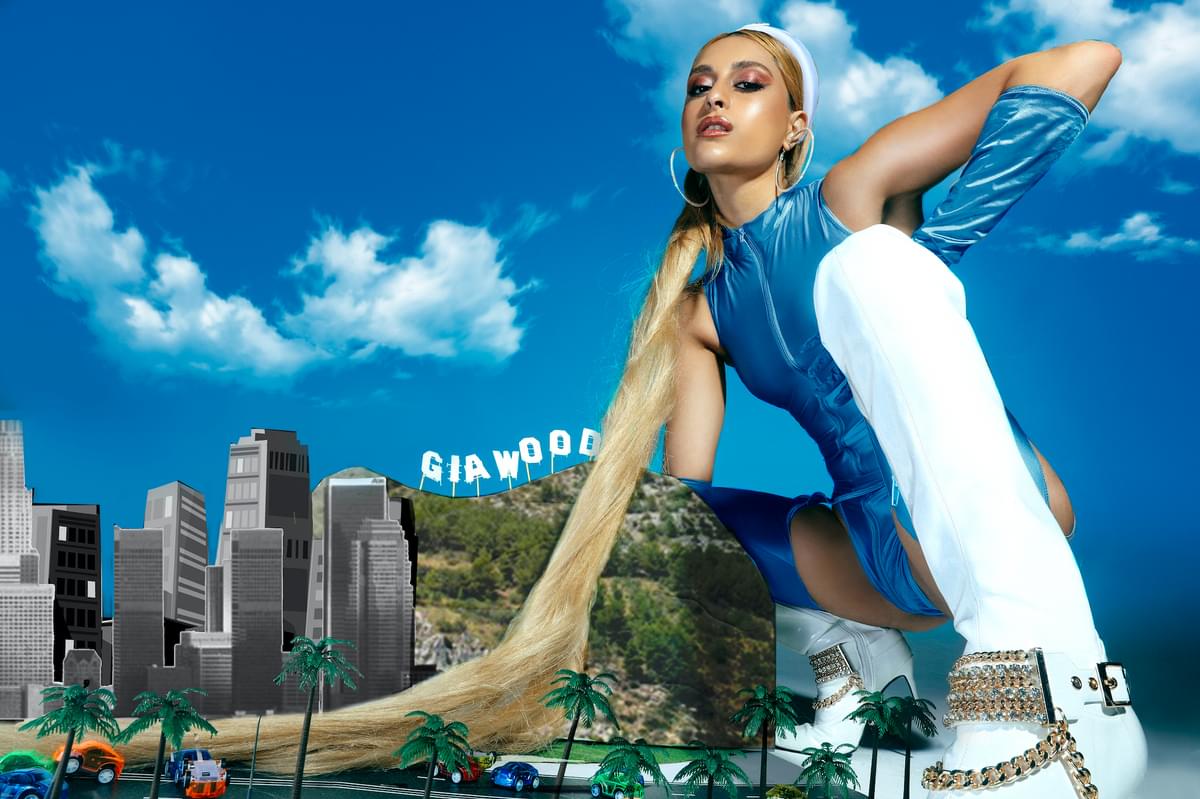 Gia Woods toys with the push-pull appeal of LA on new pop-bop "Enough Of You"
Taken from the upcoming EP Heartbreak Country, Gia Woods encapsulates the insatiable desire to keep up with Los Angeles' never-ending beat on her new track "Enough Of You".
Describing the track as "an ode to those who have too experienced the many forms of addiction", Gia Woods universally depicts the magnetic pull of city life on "Enough Of You". Heavy synths are undercut by a choir of coercive "oohs" as Woods' compelling vocals beckon us towards the dance-heavy anthem.
In a world famed for Selling Sunset and botox, the potential toxicity of LA is portrayed by Woods as a constant string of seduction, transfixion and self-sabotage, with endless parties, posturing and glamour underpinning the addiction. Yet, amidst its overt critique reflecting on the damaging nature of an overly hedonistic lifestyle, "Enough Of You" has arrived as an antidote to an otherwise lousy year.
Gia Woods
Its pulsating bass is matched with hyper-production to dish out the blueprint from a life beyond the pandemic - feeding into the fantasy of nights spent within the confines of a crowded club. Bursting with juxtapositions, as per its lyrical description of a "fucked up paradise", the track perfectly displays the ongoing push-and-pull of temptation.
As an emerging LGBTQ+ voice, Woods has created bops that both celebrate and encourage self-expression. "Enough Of You" is for fans of joyful, self-aware and well-produced pop that leans into our current infatuation with Y2K and 'bimbo' culture; in a similar vein to Woods' contemporaries Kim Petras and Slayyyter.
Speaking on the track, Woods says, "'Enough of You' is about the intoxication of infatuation. It's funny actually, L.A. is a social city - hustle and bustle, parties and booze, sex and politics - but yet, at the end of the day, you still feel lonely. From loneliness comes codependency and addiction. We latch on to that one thing that may not be good for you, but you know it'll give you a sense of stability, subconsciously aware it's temporary.
"This song may seem like it's just about being addicted to another person but it's so much more than that. It's about chasing the highs 'til you don't even feel them anymore. It's about being addicted to the city itself. As much as I sometimes think I want to leave, I also can't get enough of it."
As the lead single of her forthcoming EP, "Enough Of You" has set the precedent for an electrifying new release, which, in a similar sentiment to the song, has certainly left us wanting more, more, more.
Get the Best Fit take on the week in music direct to your inbox every Friday