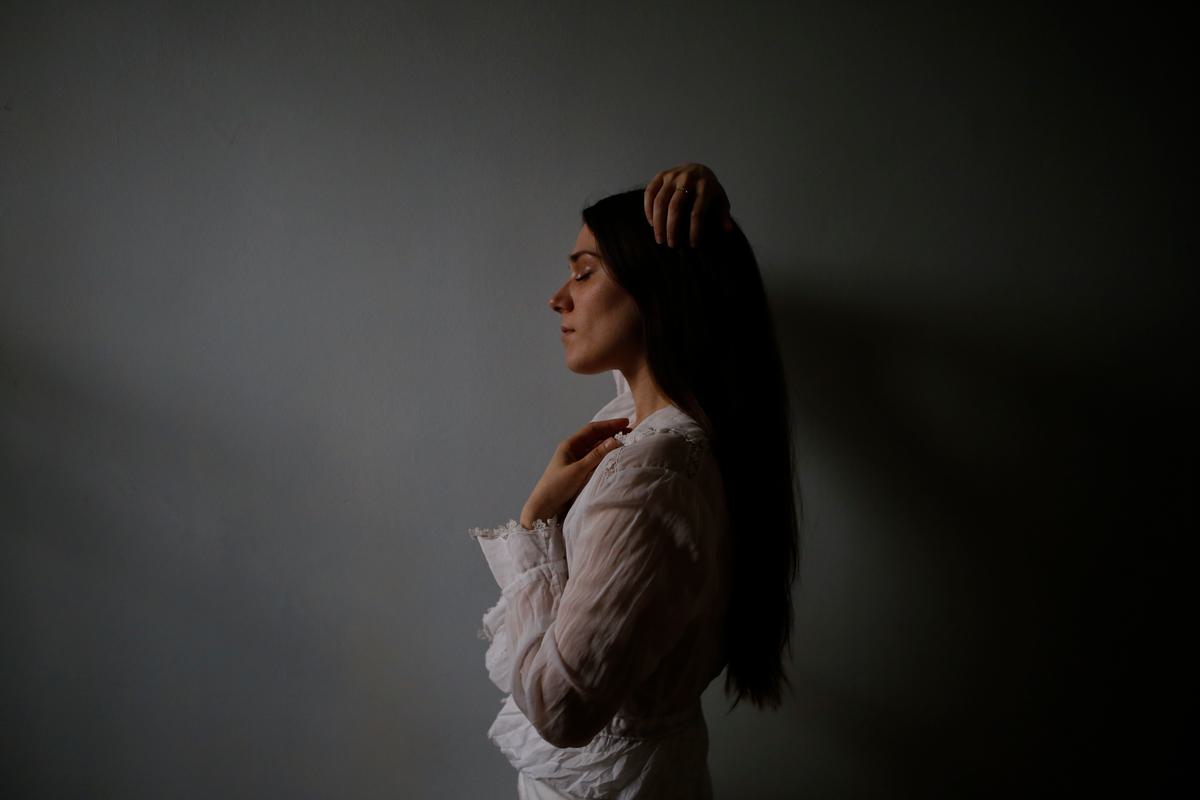 Gia Margaret explores sense memory and vulnerability on the immensely intimate "Smoke"
After the release of the stunning "Birthday", Gia Margaret today drops the second single from her first record, There's Always Glimmer. If that first track was about the moment things fall away, "Smoke" is a gorgeous evocation of the moment they come together.
Margaret's writing taps into the fragility of happiness – the immensely overwhelming feeling of something you've wished for so vividly becoming real, the moment you surrender yourself to it. From the gentle cascading piano line that acts as the spine of the song's crescendo, to the double-tracked near-whisper of the vocal melody, the soft-focus comfort of the song's feeling of stillness layers itself like a Sunday den.
Even as washes of cello, reversed vocals and an electronic beat flicker into life towards the end of the track, reminiscent of Daughter, it remains true to the sparse feel of its title. Picturing the simple pleasure of making a home with someone through immensely intimate moments – crying in the bathroom, nestling into new sheets – its sensual feel unravels the transportive potential of emotional memory. Ethereal, effortless and all-enveloping, it's a misty and atmospheric watercolour.
"Smoke is one of the older songs on the album," Margaret tells us. "It's just something sparse I wrote to reflect on how beautiful the surrender of building a home with someone can be. It's about sense memory and vulnerability. More specifically all the complicated feelings and memories that something as unremarkable as the scent of smoke can bring. Moving into an apartment with another for the first time and going from childhood home to "adulthood" was a transition. I wanted to capture how much I loved that apartment and the peaceful and still feeling that person and place enveloped me in. I hope the music speaks louder than my plain words. That was sort of my intent with this one."
"Doug Saltzman engineered, mixed and co-produced Smoke," she adds, on the production of the track. "We worked on it over the course of four months, and the song wouldn't have been the same without his efforts, his vibrations, and especially his electronic drum production. He really is a wizard! I played all the keys, and Molly Rife added the cello. Doug and I self-released a early version of Smoke two years ago, but it was basically just one of my home demos, with drums overdubbed by Doug. It was the first time I had collaborated with someone who made beats, and I was really into what they added. Doug is super collaborative and easy to bounce ideas off of. I'm so glad I got to revisit the song with him and take it to a new place."
There's Always Glimmer is out on July 27th via Orindal.