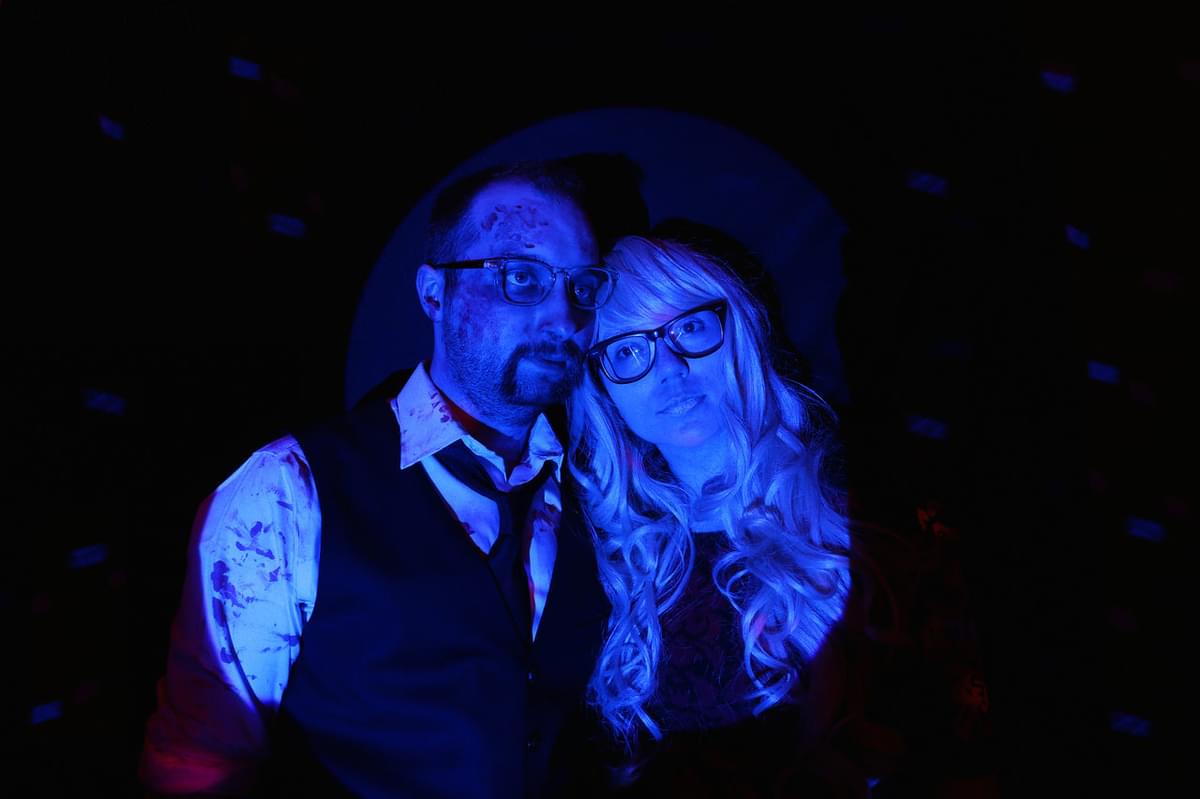 While you wait for Chromatics, let Cock & Swan's "PERG (Honing)" fill that '80s dreampop hole
Seattle duo Cock & Swan are gearing up to release their latest studio album this year, and today they've dropped the first single from the record.
Johnny Goss and Ola Hungerford's fourth full length as Cock & Swan is out in November and titled Dream Alone, and the unsettling pulse of "PERG (Honing)" is the lead single.
It seems the catalyst for this album was the band's re-scoring of Nicolas Winding Refn's film Only God Forgives for a film festival in the Pacific Northwest, and you can hear the influence right from the off on this restive track. Over a ticking percussive beat, a darkwave synth pulse throbs like Stranger Things' Joyce Byers attempting to contact her son through glowing Christmas lights - and is equally worrisome as that scenario.
Yet Hungerford's ethereal coo acts as a salve against Goss's gloomy instrumentals, leaving "PERG (Honing)" as a grimly beautiful liminal moment, wobbling between heaven and hell.
"Back in 2013 we did a low-key release titled Moonchill, featuring songs all based on King Crimson samples, re-working the prog-rock group's influential sound into our own creations," say the band. "'PERG (Honing)' originally stemmed from a bassline from one of the songs off that release ('Crown Of Milk'), combined with elements of a song that didn't quite make the cut for our last album. We built the song from there, turning it into something new, replacing the original bass solo with an Aphex Twin-style SH-101 synth patch. As with most of our songs, a specific meaning to the lyrics don't matter, nor should they. It's more about a feel and what the lyrics hint at. Johnny sings a rare harmony on the chorus underneath Ola's 2nd harmony, and our friends Lena and Marian from La Luz joined us in the live video for the song."
Get the Best Fit take on the week in music direct to your inbox every Friday