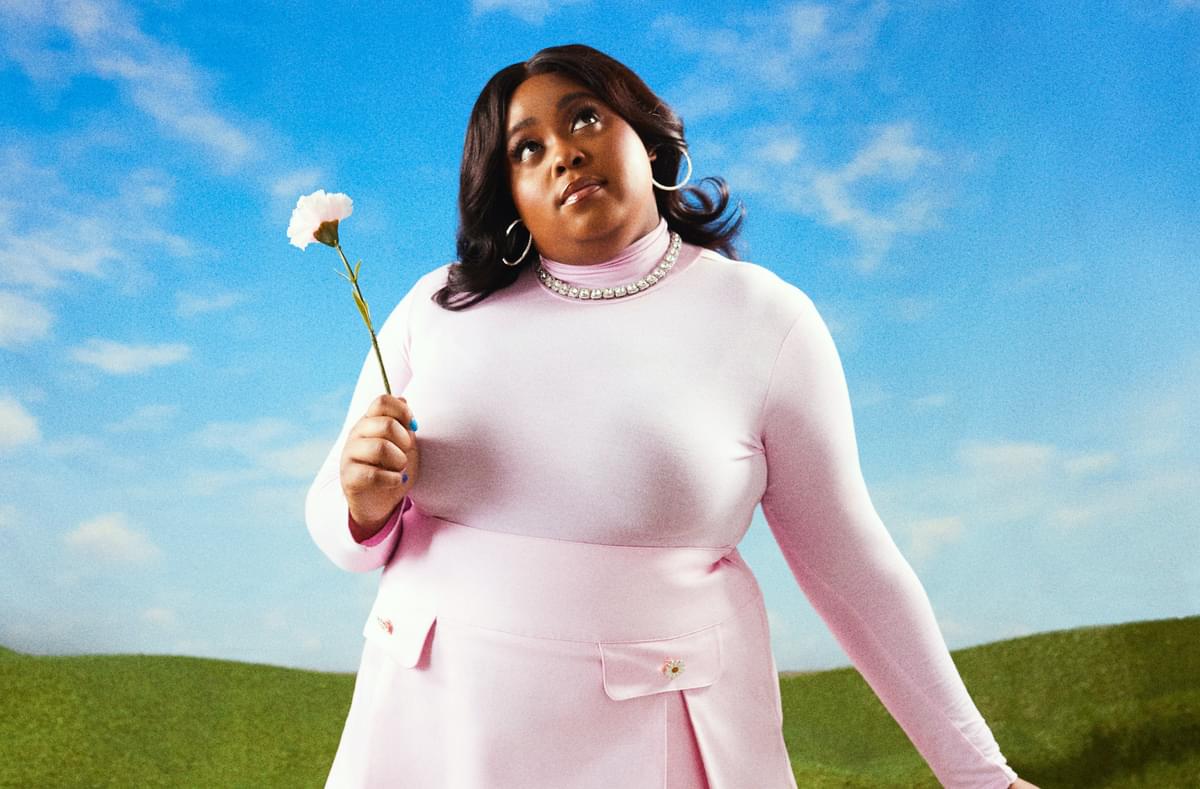 Chrissi channels hurt into positivity on "Lipo"
In her first release after 2021's debut EP Back In The Day, Chrissi refuses to take knocks and turns them around to uplift herself.
"Should I go psycho / or should I get lipo? / look a little like them bitches that you like, oh?" Essex artist Chrissi sings with disbelief in the chorus of "Lipo". The song is a careful balance between relentless self-love and acknowledgement of the pain that treatment causes. Though Chrissi never once seems like she's willing to diminish herself for the person the song is written about, she delivers her words with an intentional cool that says 'yes, this hurts, but you're better than that'.
"Lipo" follows 2021's Back In The Day, which brought together confessional lyricism with Chrissi's plethora of musical influences - from her parents' love for carnival and soca to her coming-of-age with garage and house, right up to her immersion in neo-soul and R&B. Just like Chrissi's own musical journey, her own songs take you on a ride through an intersection of genre blended with down-to-earth realism.
Chrissi's velvet vocals are a hype mantra for herself and anyone else who relates to "Lipo". Explaining what the song is about, she says "I wrote the chorus for lipo after something happened with a guy who led me to believe he was interested until he got what he wanted and then expressed that he wasn't interested in dating someone with my body type. The day after I had a recording session with Gaetan Judd and my best friend/favourite artist Cairo. They helped me get all my emotions across in the best way possible. It was really really fun to make."
Musically, "Lipo" is a complete groove: it stays lowkey, but it's immediately hypnotic. Every facet of the song from Chrissi's melodies to the laidback instrumentals is saturated in self-assuredness – but in an understated way. The chilled sound leaves the lyrics to take centre-stage, Chrissi spinning the story of the track with complete control. There's no question that Chrissi feels anything but self-love, and it's infectious.
The track might still be personal and real, but Chrissi's moving forward in her writing style. "I feel like I've grown a lot from the first ep lyrically and sonically," she tells BEST FIT, "but the base emotion and feeling is somewhat the same. The songs on this new project express my emotions and experiences in a more direct and less poetic way."
"When something happens in my life that is "songwriting worthy", it takes me a while to be able to address it and figure it out in a healthy way," Chrissi explains of her process. "Writing about it can sometimes be easy and sometimes it's hard to do a situation justice and express years of pent-up insecurity into a 4-minute song with a catchy chorus. When I get to the stage of finishing the song it feels like the biggest release ever."
So what's next? Well, "more releases and exciting stuff hehe…" Chrissi teases as she moves towards EP 2. We'll take that!
Get the Best Fit take on the week in music direct to your inbox every Friday