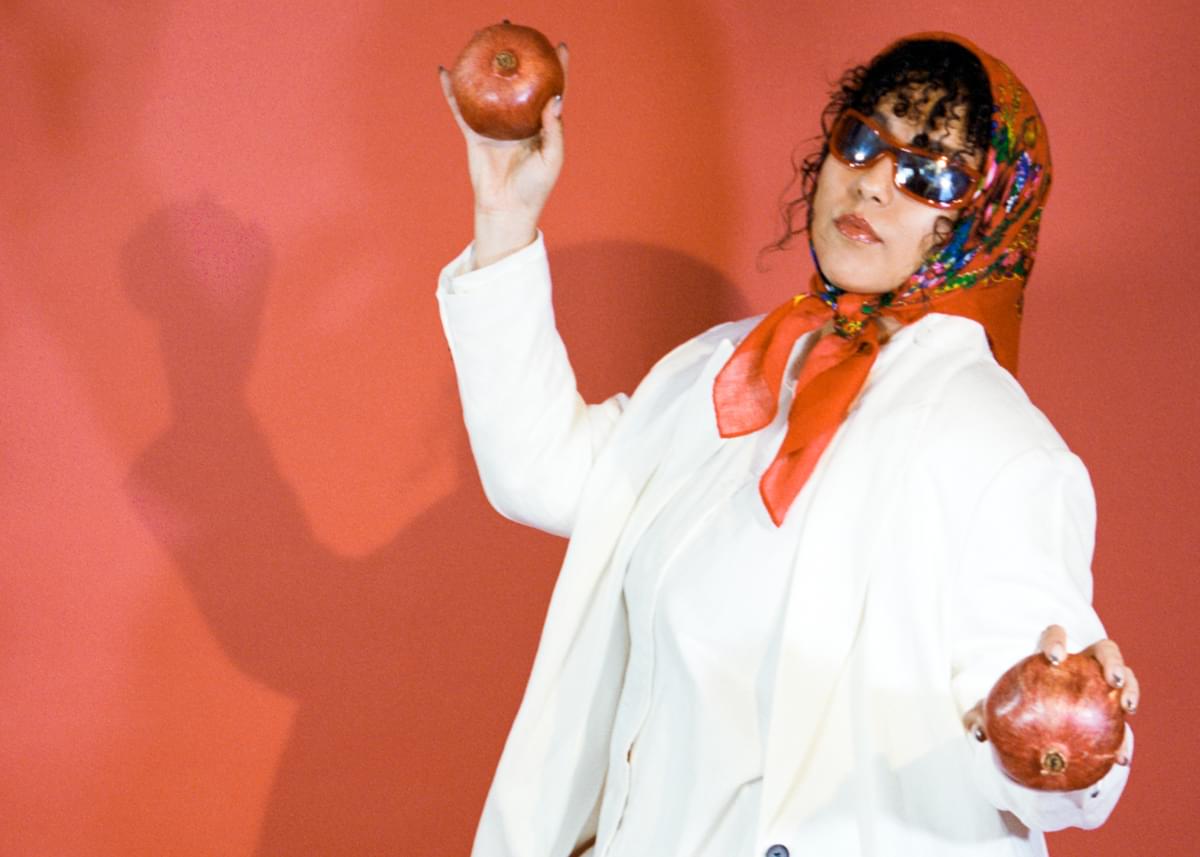 Berry Galazka is in her own lane with "Woke Up, Chose Violence"
It's a little-known fact that the word 'grenade' is based on the French word for pomegranate, but these niche learnings are exactly what inform the brash bars of Berry Galazka's "Woke Up, Chose Violence".
The latest offering from Berry Galazka, "Woke Up, Chose Violence" merges elements of pop-punk, hip-hop, trap, and twentieth-century painting. It's also likely to be the only song you'll hear this year that combines British Bake Off references with threats to kill your husband, (right?). While the snarky emo one-liners nod to her Florida upbringing, Galazka also underscores her Polish heritage by wearing a babushka scarf and employing a strictly red and white aesthetic. For now, though, she's based in London, where she spends her days making music and prowling through art galleries.
Galazka has a magpie-like approach to creativity, cheerfully deep-diving into all kinds of influences, musical and otherwise. Anything goes: when she found out she shared half her name with TV's twinkliest pastry chef, for example, she wasted no time working Mary Berry into the lyrics.
But it's her appetite for art that has been most pivotal, steering her music into new and ever more conceptual directions. Over on TikTok, she's garnered a steady following as a critic, expounding on everything from Rothko's colour choices to the sleazy undertones of Klimt's 'The Kiss'. Meanwhile, her sophomore EP takes cues from the Salvador Dalí painting 'Dream Caused by the Flight of a Bee Around a Pomegranate a Second Before Awakening'.
This track, in particular, Galazka explains, was inspired by the pomegranate plummeting across the canvas, ready to startle Dalí's wife out of slumber. With its explosive riffs and disarmingly candid lyrics, "Woke Up, Chose Violence" is itself something of a rude awakening, or, in Galazka's own words: "the complete unravelling of everything I thought to be true."
Dalí's surrealist imagery has remained a rich seam of content for her to unpack ever since. "I still find so many different meanings within this painting," she muses. "It always stuck with me how he visualized the sensation of being ripped out of a dream as the subconscious mind protects Gala from the bee sting."
The song is also about refusing to be cowed by anyone who might find you "too blunt" or "alarming". Instead, Galazka suggests "going off the leash of any expectations or conditioning that you have received. It's about starting to lose trust in everything and questioning yourself. Waking up and choosing violence is choosing life."
The result is a slice of tongue-in-cheek, yet starkly uncompromising, blissfully anarchic alt-pop. Berry Galazka's music might sound like it's running in several directions at once, but half the fun is trying to keep up. Pigeonhole her at your peril.
Get the Best Fit take on the week in music direct to your inbox every Friday