That was enough of a hook to draw us in, and TMRW delivers on that intrigue via her stunning Ångerland EP. A record which brings together (witch) house and rave together under a darkly gothic cloud of pulsating beats, cut-up vocal samples and electronic noises which throb with a seductive menace, this is a stunning introduction to the world of TMRW.
"The Ångerland EP is spawned from nights of out of control euphoria, clad in in the mundaneness of the ever-glooming day to day in a village located in the north of Sweden," TMRW tells us. "One weekend every year a traveling Tivoli visited the village where I grew up. Trance and Eurotrash was hijacking the local soundscape. During these pre-internet times, this was an exciting alien music I only got to hear once a year. Being teenagers, we'd get drunk on stolen spirits, ride carousels and catch rides in trashy Volvos cruising up and down the main street. This certain sensation of the world spinning and turning in unpredictable directions, is what I had in mind when putting together the Ångerland EP."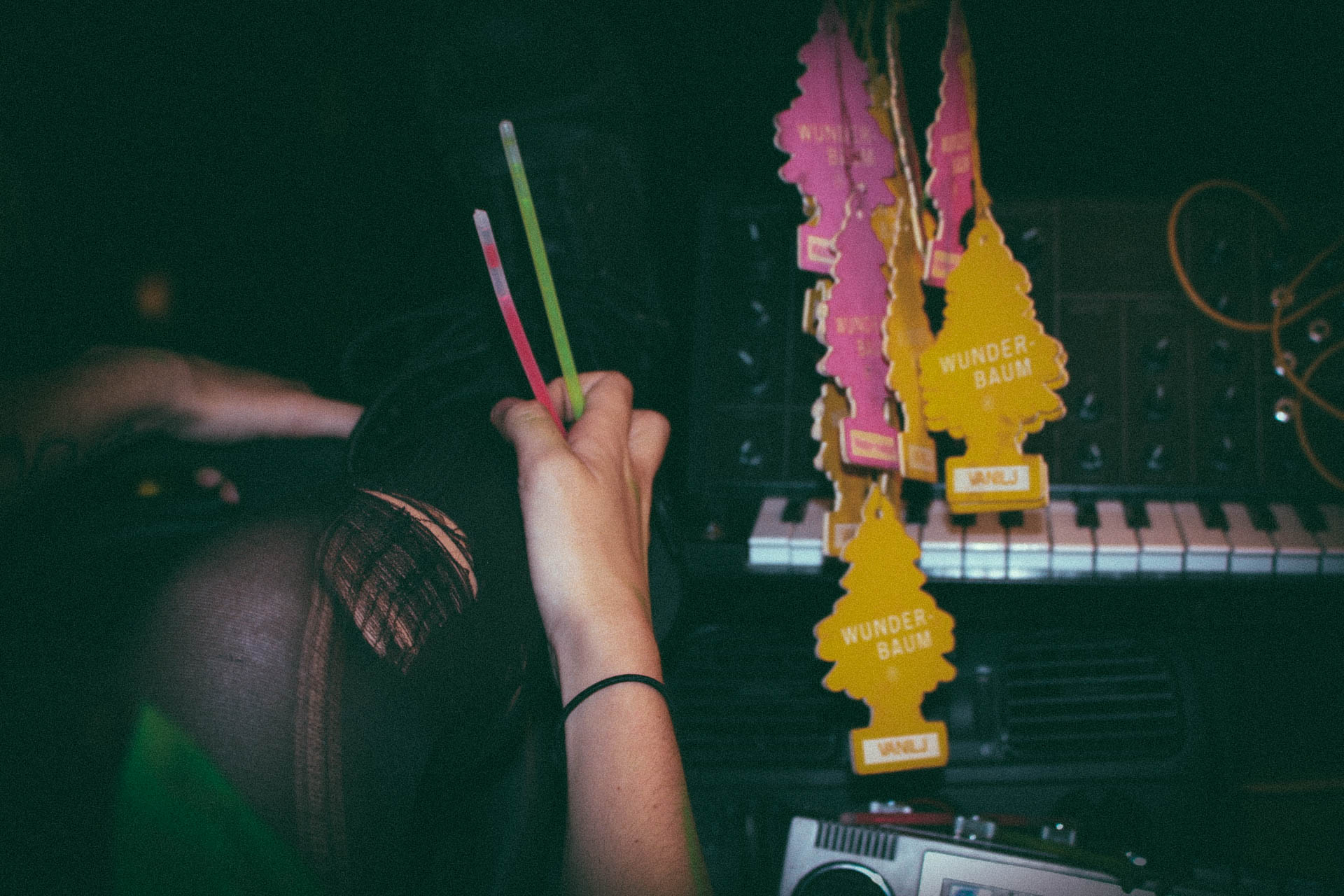 So who is TMRW?
TMRW: "Born in Västernorrland county, daughter of a Volvo factory worker and a oil tanker operator, I early caught an interest for motors and music. I started recording cassettes in the trunk of my Volvo 940, using drum machines and an old Polysix synthesiser."
Who or what influences you?
"The mental and physical geographies of Västernorrland county."
How did you get involved with Cherish?
"I was following their work on a distance for quite some time before gathering courage enough to show them my work. I only get involved with people that are hustlers. Luckily for me, the Cherish gals proved to be the sweetest hustlers."
Are you planning on making an album?
"Time will tell..."
Ångerland is out tomorrow via Cherish Label and Ambitious Tapes. The EP is launched with a parking lot rave/guerilla motor party in Stockholm, also featuring the Drömfakulteten collective.