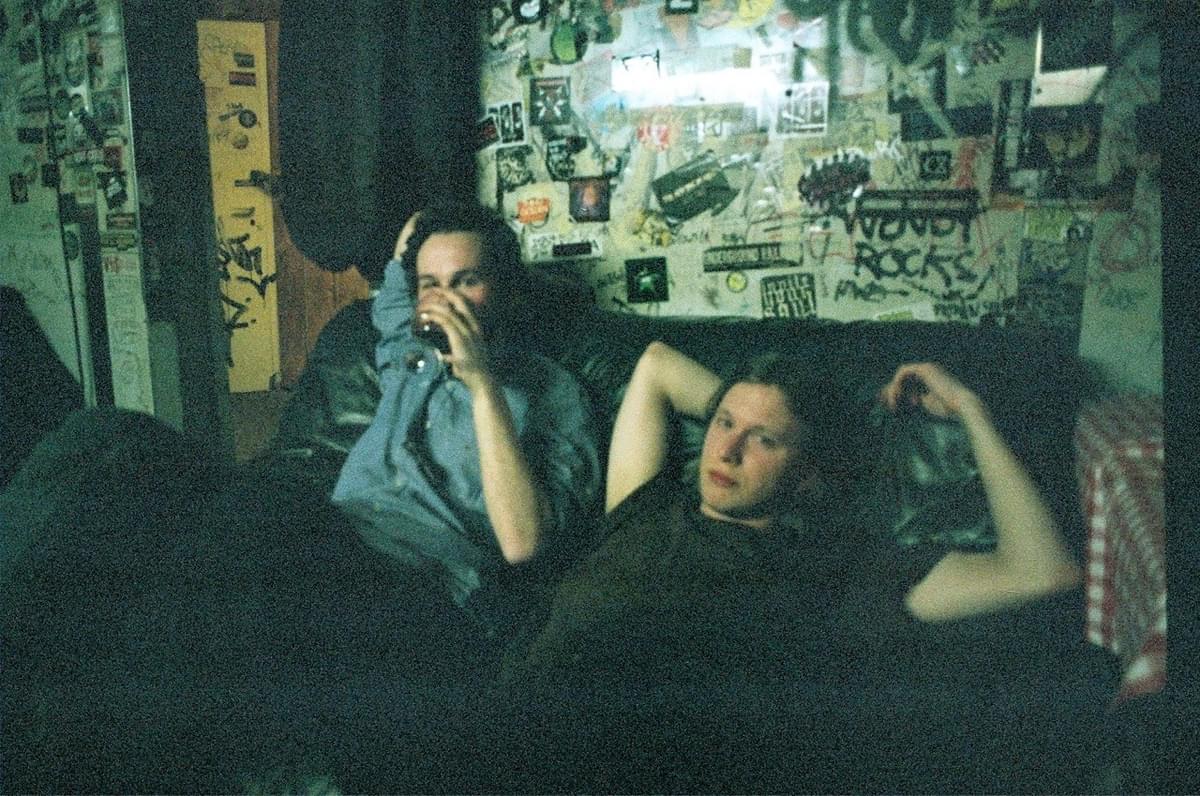 Track By Track: Wedding on their debut self-titled EP, with exclusive stream
14 October 2015, 10:15
Manchester-based duo Wedding - aka Thomas Craig and Zachary Taube - premiere their debut EP and talk us through the record in an exclusive Track-By-Track guide.
Speaking about the recording process, Craig says: "A lot of the warm nostalgic elements came from watching a cold grey winter turn to lovely Berlin spring and the feeling of possibility that came with that", ​which can prove some reason in the way of the EP's ability to help the listener reflect on the past.
The band adds that they are influenced by classic songwriters such as John Lennon, Lou Reed and Neil Young, as well as Kurt Vile and Woods.
Premiering today, stream the brilliant Wedding EP below and read Craig's track-by-track - spanning terminal illnesses, homelessness, and new beginnings.
Ruth
I've been writing songs since I was 14, but I nearly gave up when I was living in London. I played in a great band there and was part of this cool scene, but I couldn't turn this sound I had in my head into actual songs. I couldn't concentrate on anything. On a trip through California last year I decided I didn't want go back, so I quit my job, sacked everything off and moved to Berlin and met Zachary - and all these songs started coming out. This was the first.
Kaleidoscope View
This one came after hearing about an influential person in my life being diagnosed with a terminal illness. One of my Dad's friends. They lived a crazy life of travelling and music in the '60s and '70s. I grew up with their stories and it had a big effect on me. A person can pass away, but their stories and influence never will.
That Floating Sound
The UK has been a pretty sad place for our whole generation to grow up. Homelessness everywhere, poverty and so little hope. Struggling to live a nice life, and trying to stay motivated in the things you love, when your house is freezing cold and you don't know where your next money is coming from, thinking 'damn I'm so worried all the time, but I have this one new song…' and its all okay for a bit. That's this.
The Old House
The Old House is a place in London where I had an intense period of time with a girl when I moved there. I was completely lost and she was in a bad place too, but we pulled each other together. It all happened very quickly, but I've written a million songs about that time since and this is just one of those.
Wedding EP is released this Friday, 16 October. Pre-order from iTunes or order from a limited run of 100 cassettes (with digital download) via RIP Records.
Get the Best Fit take on the week in music direct to your inbox every Friday